Warm Up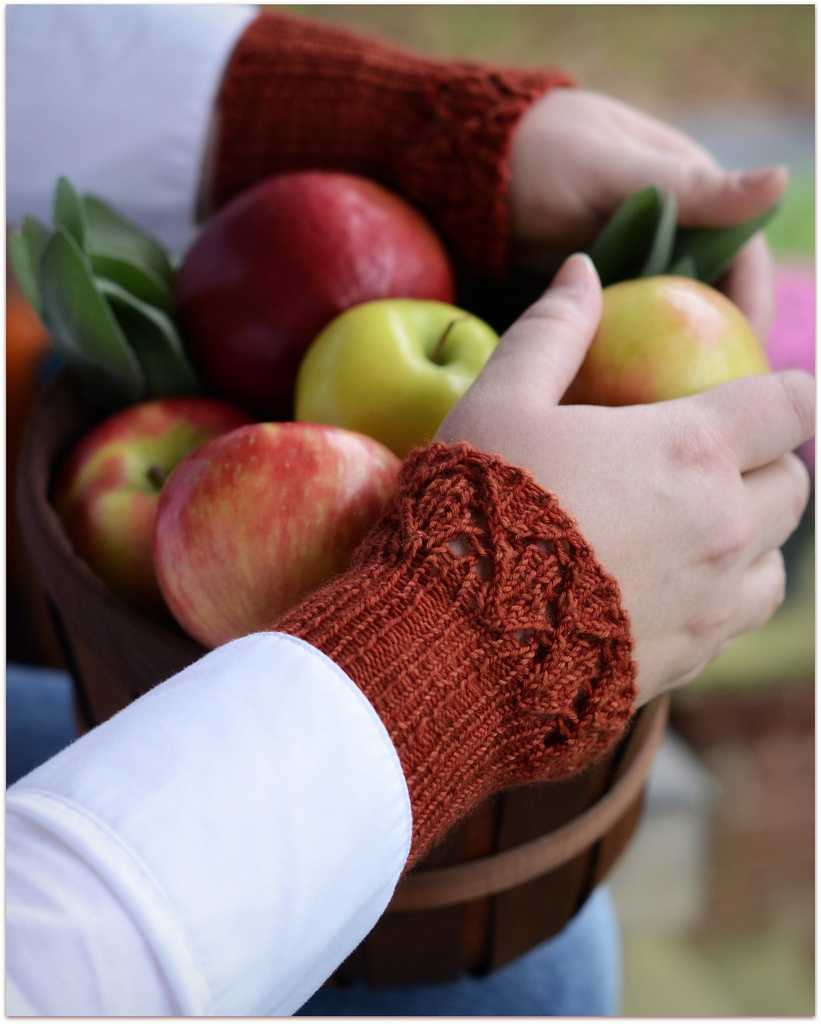 You remember the (ever so slightly crazy making) reign of painterly doom.  They did lovely work, but while they were here, I just could not pay attention to one thing for more than an hour or so at a time.  It just wasn't happening.
So in celebration of a short attention span, I made this set of mitts.  At least that's the excuse I'm using for the otherwise pitiful amount of stuff I got done while they were here.  The mitts are an excellent consolation though!
Each one takes only minimal mental effort (hey, we all have those days, I don't judge).  Each is made a different way (I wouldn't want you to get bored).  Best of all, they only take a bit of yarn (these are all made with 100 yards or less), come in a wide range of sizes, and work up quickly.  So basically they're perfect for using up leftover sock yarn and ticking names off your Christmas list (it's 12 weeks away people, you may all commence panicking now).
The red ones at the top there are called Smidgen.  They're the laciest of the bunch and perhaps the most classic.  They tuck up under your shirt sleeves and provide just a tiny bit of color and frill to entertain you as you go about your day.  The shape leaves your hands free to type or knit.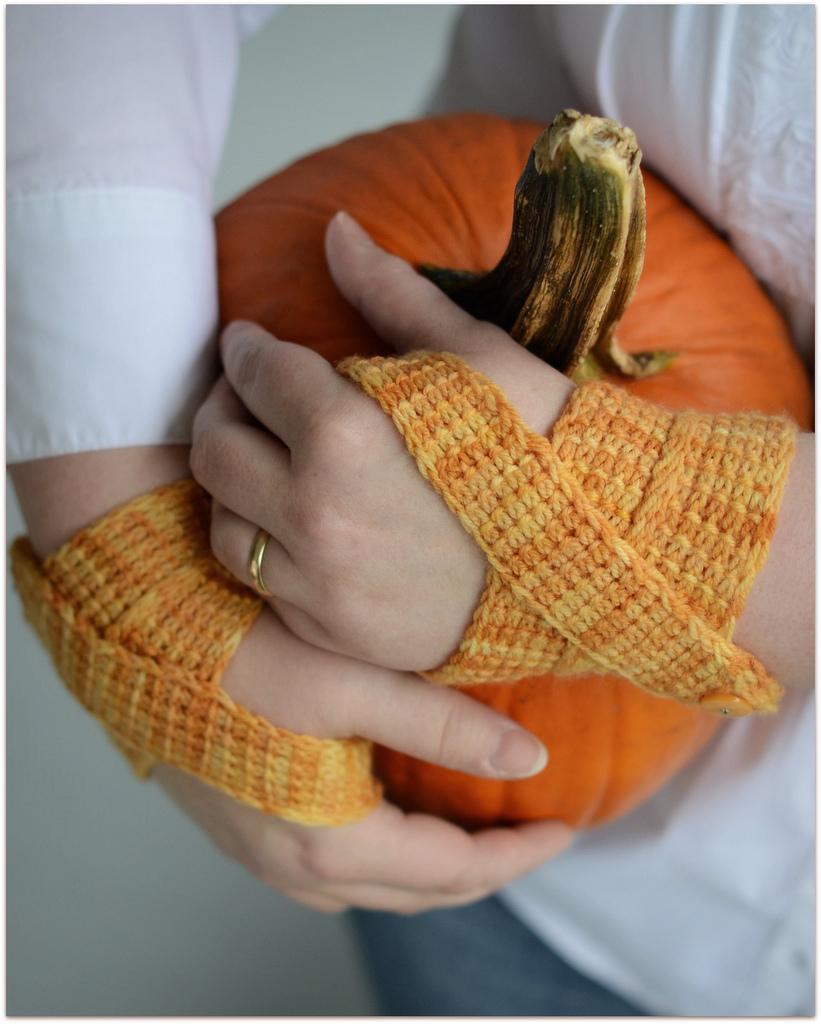 The yellow ones over there on the right are called Sliver.  They're the most unusual of the three.  I've never made a mitt in this shape before, but I'm sort of in love, and will be making more in the future.  They're dead simple to make but look marvelously impressive once they're done.  That, and you get to use a button (well, two buttons really).  I'm more or less hopelessly smitten with them.  I've seen a few done in some lovely multi-colored yarn and it seems to stand up to crazy colors just fine.
The blue ones down there on the left are Snippet.  These are unabashedly exuberant.  They are not serious.  They are not classic.  They're just wicked good fun and super cute.  Now of course you could make them taller.  Making them taller might even be the reasonable thing to do.  But I had only a wee bit of yarn and I wanted to do something a bit dramatic.  These are the result.  They're almost like bracelets at this length, though somewhat to my surprise, even tiny slips of wool like this do seem to keep me warmer.  However tall you make them, they're sure to delight.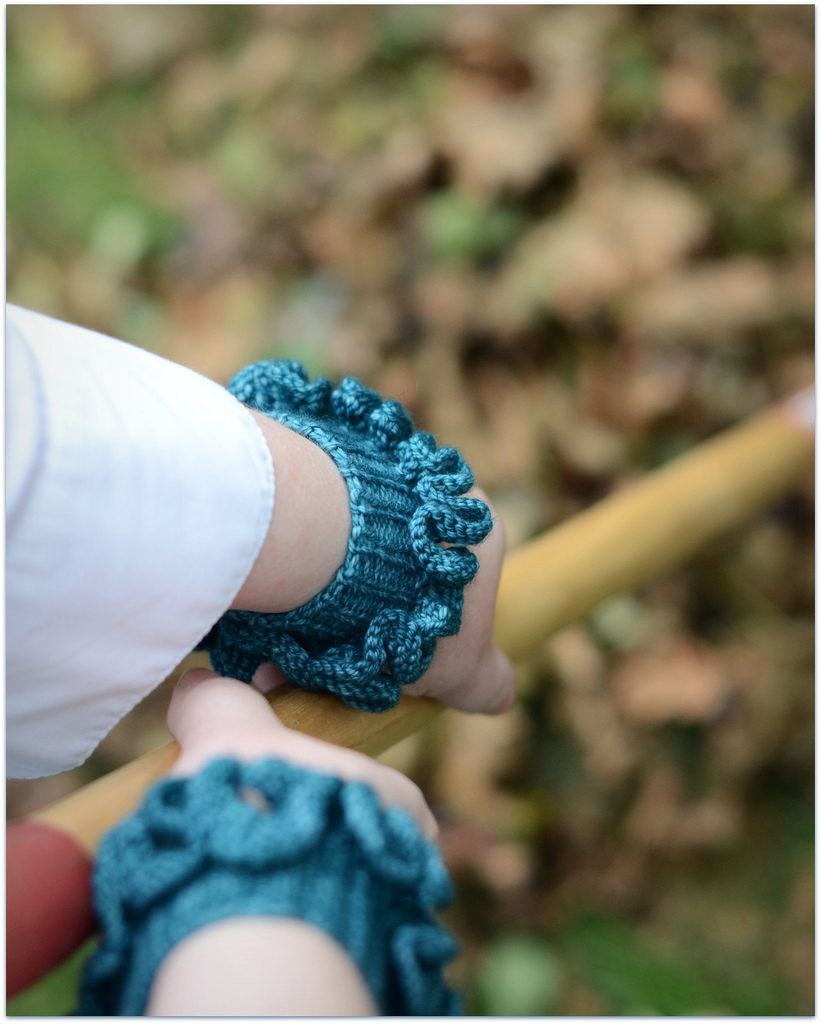 Each of the patterns is available individually for $3.00 (just click on the names), or you can get all three together here for $5.75.
This is the first time I've grouped a few patterns together as a collection.  I've often offered pairs of patterns together as a set (hat and mitts or cowl and mitts).  Those have all been things made of the same yarn, using the same or similar stitch patterns, and meant to be worn together.  Those felt perfectly natural to offer as a pair.  This I'm a little more hesitant about.  They all have a common thread, but it's not like you'll wear them at the same time.  What do you guys thing?  Good idea?  Unnecessary?  Something I'm overlooking?
Mailing List
Want to hear when a new pattern comes out or something fun is going on? Sign up below!
Patreon
Want to support the content I create, get nifty bonus material for some of my favorite patterns, or get every new release delivered right to your inbox? Head over to patreon and sign up!
Search
Archives