Detachable Pompoms
Remember how I said I'd sorted out a clever way to do detachable pompoms?  And how I said it was all in hideous detail in the Wavering pattern, but we'd do a quick rundown here?  Yeah, how about we do that!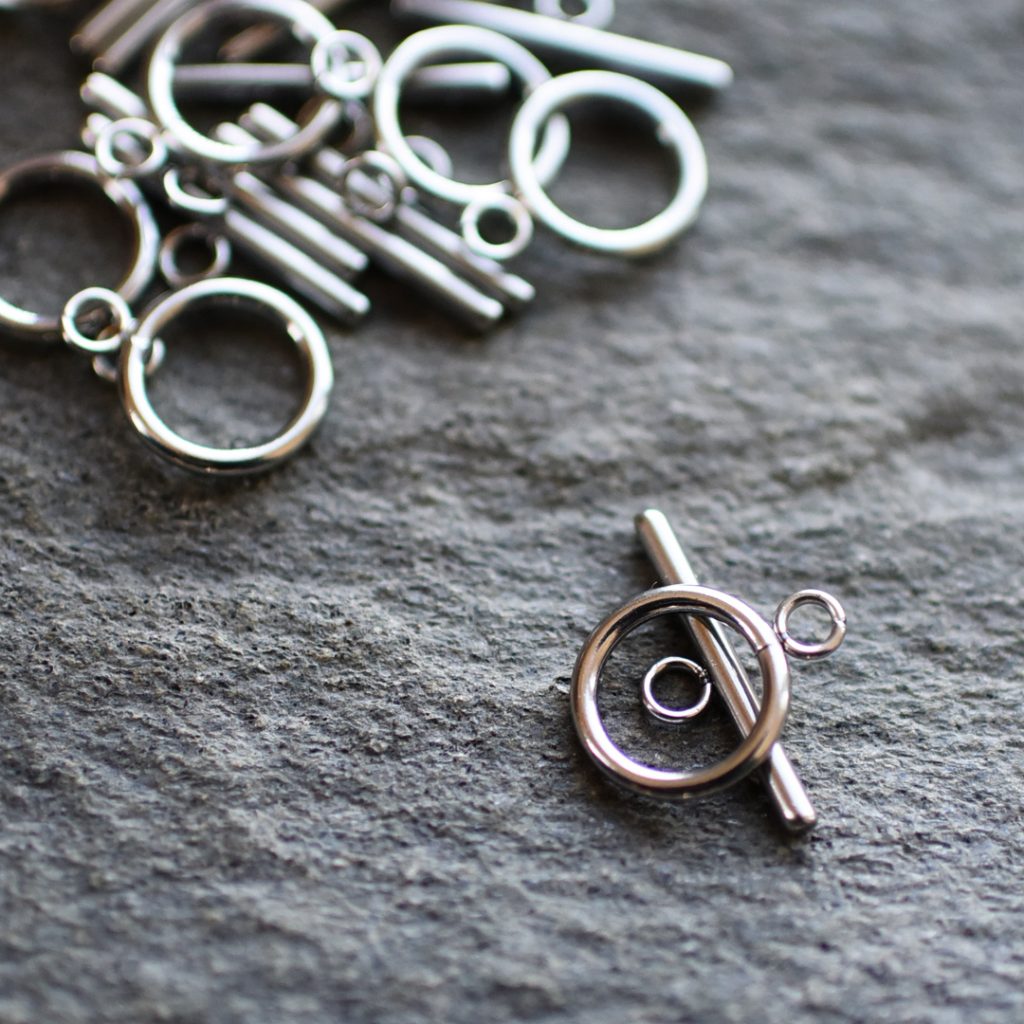 So, you're going to need one tiny extra gizmo to pull this off.  You need a set of toggle clasps (like for jewelry making).  I used these (as always, amazon links are affiliate links), but you can probably find them at your local craft store or anywhere that sells stuff for making jewelry.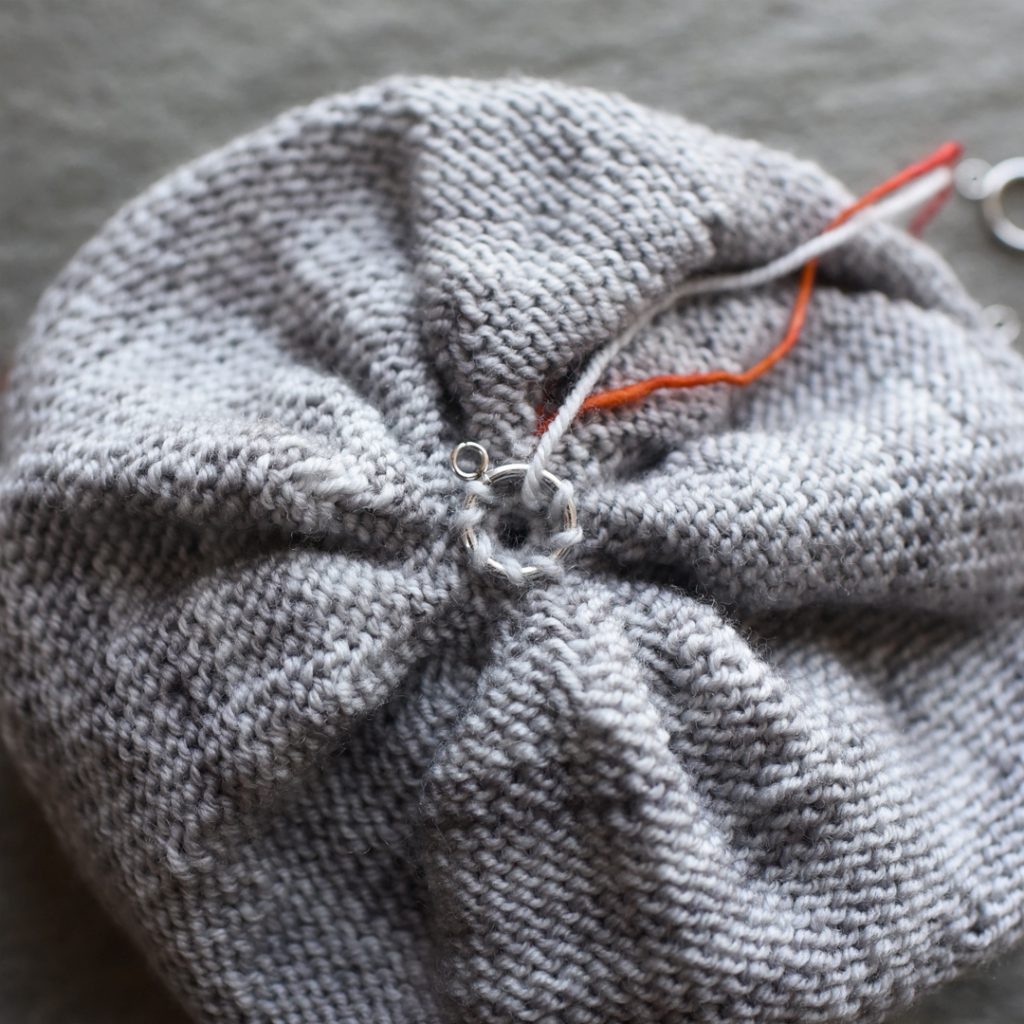 The idea is that you use your yarn tail to sew the ring half of the clasp inside your hat (make sure you leave a big enough opening when you cinch up your live stitches that you can pass the bar half of the clasp through later)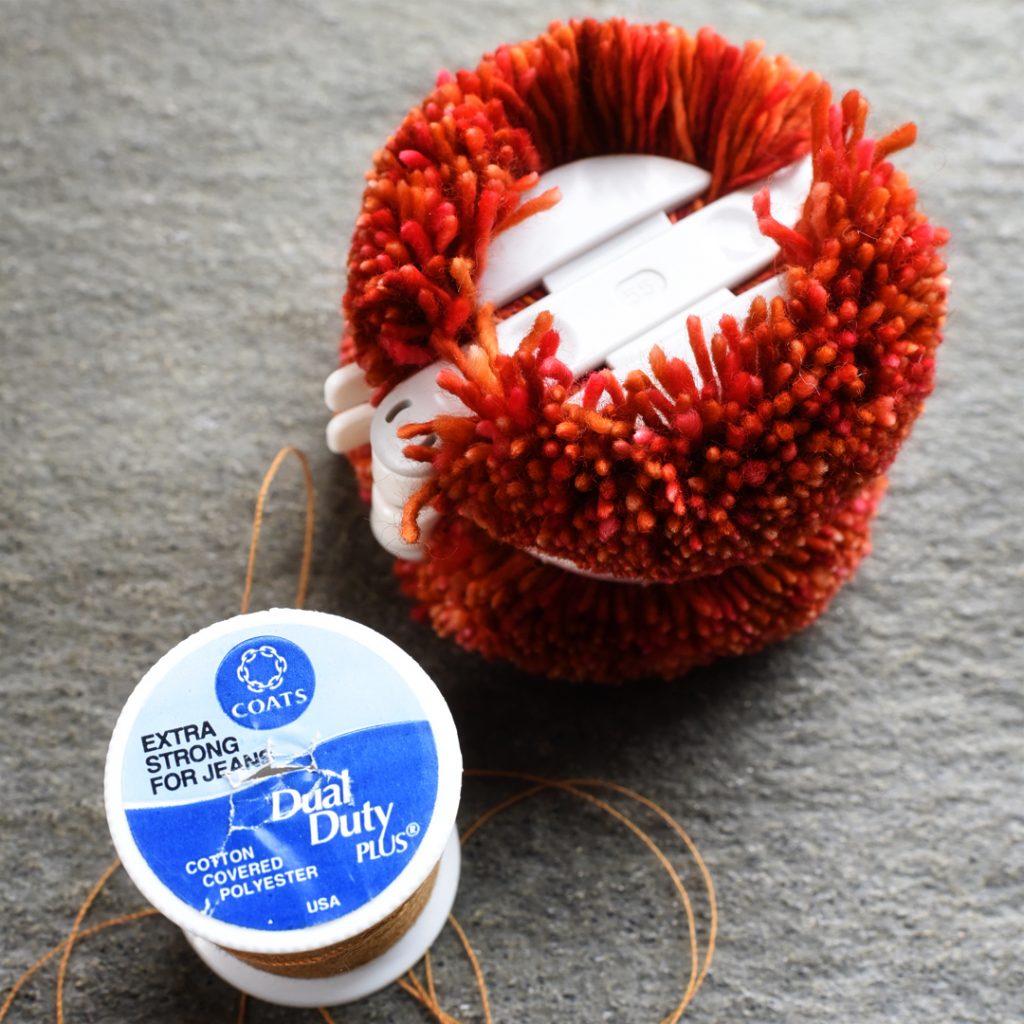 Then make your pompom however you like to make them (I use these pompom makers), but be sure you're tying it off with about a yard of super strong thread held double (I like the stuff for sewing jeans).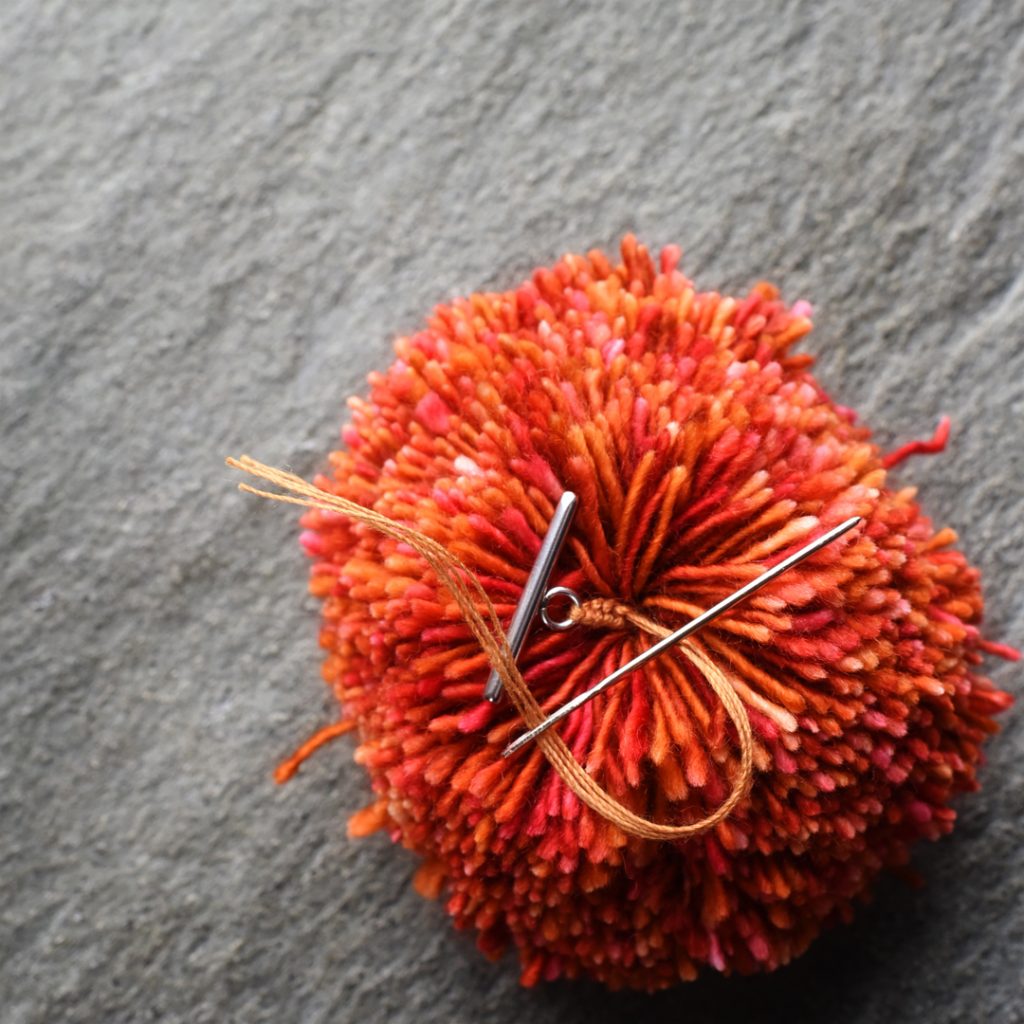 Once it's off your pompom maker, part the strands around the thread, and tie on the bar half of the clasp (I use a darning needle to tie a series of overhand knots, nothing fancy).  Be sure you've got the bar tucked up inside the pompom. That keeps it from being floppy.  You want it to almost disappear inside the pompom because the strands around it stick out farther than it does. Then trim your pompom down (and steam it if you like) and you're ready to go.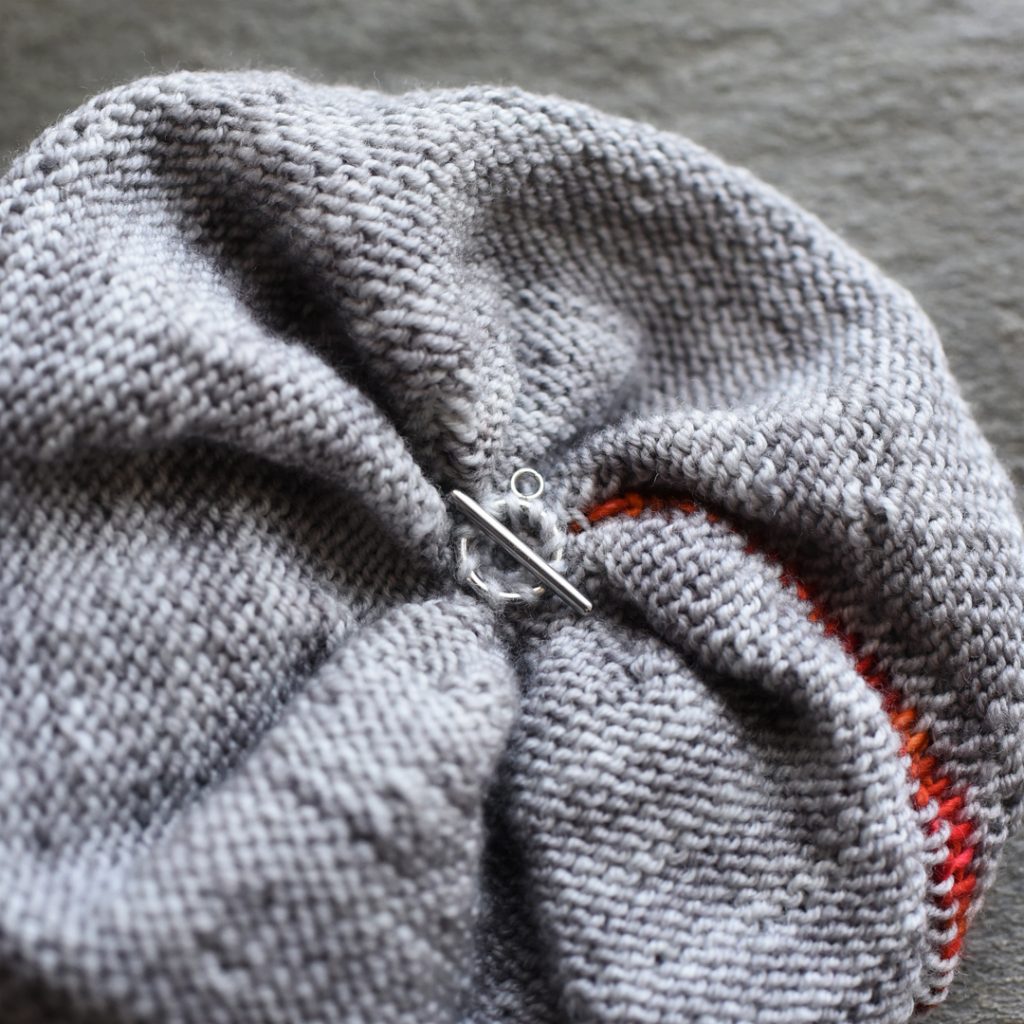 When you want to put it on your hat, just pass the bar half of the toggle clasp through the hole in the top of your hat and through the ring half of the toggle clasp, and you're all set.  That's what it looks like on the inside.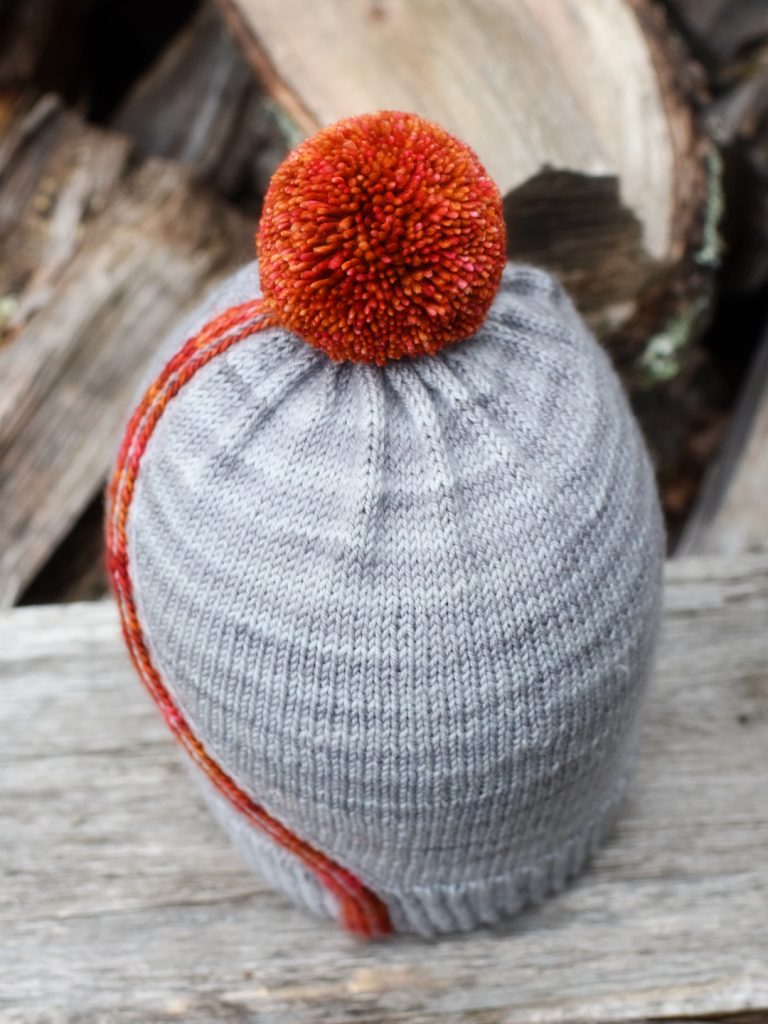 The toggle holds it firmly in place (making sure the bar half is inside the pompom keeps the pompom from flopping around too much).  It's easy to remove if you want to be a bit less exuberant (or swap in a different one) or just if you want to wash the hat.
Doing it this way is less fiddly than sewing it in and picking it out if you change your mind.  It's a lot sturdier than doing it with a button (because it distributes the force of the pompom over that whole ring instead of just the bit of knitting the button touches).  And it works with a smaller hole at the top of your hat (because the toggle is smaller to pass through the hole than a button is).  You do need to buy a toggle, but I got ten of them for 8 dollars, and you can find them for even less if you want fewer of them.  I just knew once I figured this out I'd be doing it to a lot of hats!
If you want even more detail (or if you want to make the hat), there's an expanded version of this in the Wavering pattern.  And that yarn is Alegria (in Nickel) and Clara (in Meil), both by Manos del Uruguay (and both absolutely awesome)!
Mailing List
Want to hear when a new pattern comes out or something fun is going on? Sign up below!
Patreon
Want to support the content I create, get nifty bonus material for some of my favorite patterns, or get every new release delivered right to your inbox? Head over to patreon and sign up!
Search
Archives