Innards
Ok, let's talk about the guts of these.⁠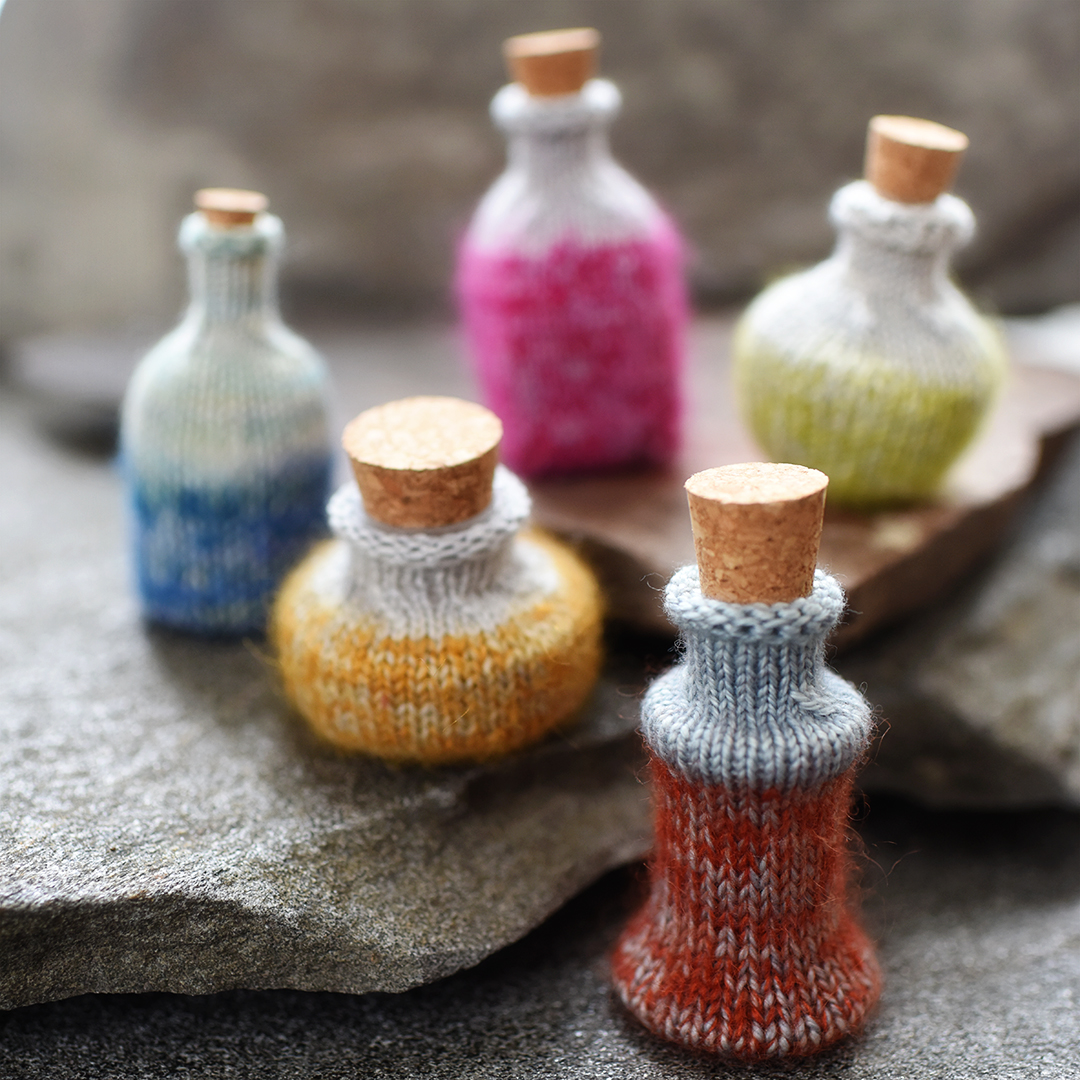 There are two basic ways to make knitted fabric have shape. Either you do it with increases & decreases (or other fabric manipulation), or you do it with a teeny tiny bit of brute force. For the potion bottles, we're doing a bit of both. You give the fabric more or less the right shape (round vs square) to start, then you rely on a little bit of help to shape it from the inside.⁠
That means you need something you can shove in your bottle. Which sounds a bit daunting and vague! How can we possibly know if we have the same stuff sitting around to shove in our knitting? But I promise, it's easier than you might think to find something. All you really need is something small, smooth, lightweight, and waterproof! ⁠
Really, you can use an astonishing array of things you would normally throw away. Your easiest bet is the lid/cap off a jar/bottle, but you've got options.⁠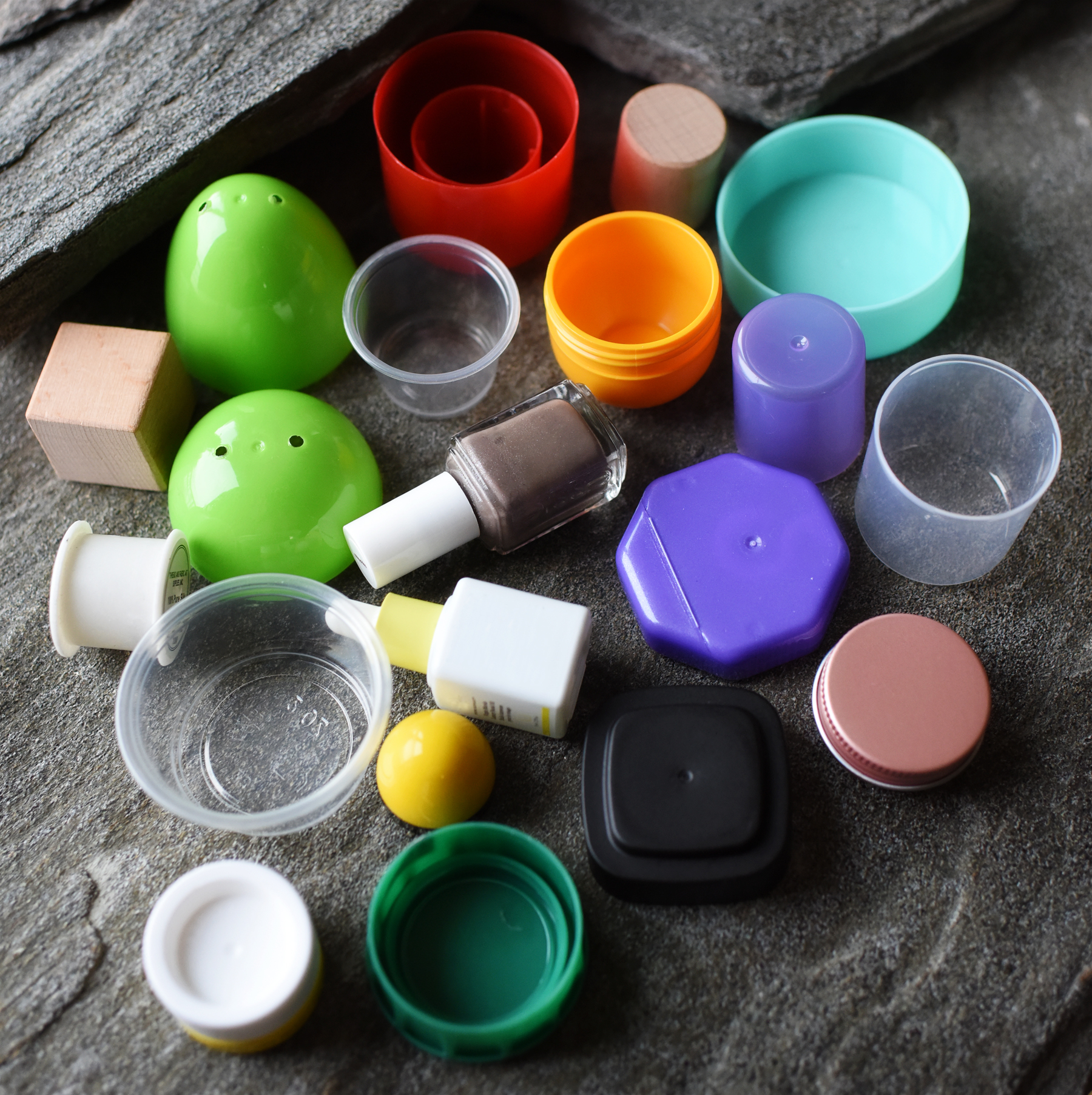 Here are a whole bunch of examples. I literally found these on a quick wander through my kitchen/bathroom/office, and I promise you could find five different lids that would work in any decent sized gas station convenience store. ⁠
Starting at the top red one and moving more or less clockwise you've got the lid off a can of cooking spray, a wooden building block, a yellow hand lotion container, the blue, purple, and clear lids off of a bunch of hair and skin products, a pink candy tin, a purple floss container, the black lid off a candy container, a green juice bottle lid, a yellow nail polish bottle lid, a lip balm container, a condiment cup, an empty spool of thread, a green easter egg, a wooden block, another condiment container, and some nailpolish/skinstuff bottles there in the middle. ANY of that stuff would work, as would pretty much any substantial lid off a bottle of water or juice. I'd bet money you throw away or recycle something that would work every single week.⁠
Seriously, everything I put in a bottle is something I had sitting around the house, and most of it is stuff that would have gone in the trash. Have a wander through your house and tell me what you find, I bet you'll be surprised how easy it is!
The only thing you might need to buy is the corks (though honestly, I had a bunch in various spice and mustard and vinegar jars I'd accumulated over the years, and I suspect some of you do too).  But if you want to buy them, the variety packs are super useful. This is the one I used (amazon links are affiliate links, which I feel weird saying, but it's sort of the law, so I do, even if basically no one else seems to bother…), and it has enough for dozens and dozens of bottles!
And, as always, if you want to hear when the pattern comes out, the mailing list is the best way to do that!
Mailing List
Want to hear when a new pattern comes out or something fun is going on? Sign up below!
Patreon
Want to support the content I create, get nifty bonus material for some of my favorite patterns, or get every new release delivered right to your inbox? Head over to patreon and sign up!
Search
Archives