Non-linear
For reasons that are, I'm sure, totally valid, I've somehow managed not to recount this trip in any sort of linear fashion.  These things happen sometimes.  Some days it was a choice between 'some sort of blog post' or 'nothing at all because figuring out how to write about what happened after whatever I wrote about last time sounds too hard right now,' and something won out over nothing.  I hope you don't mind.  It does mean I have to do a bit of a jump now though, but I didn't want to neglect to tell you about some of the lovely yarn I got.
So, way back on the fifth, the day I hit up the fabric store, I also stopped by Artfibers.  I'd heard about it before I came, and it was mentioned by lots of folks when I asked for recommendations.  I wanted to be sure to visit, and it more than lived up to expectations.  It's quite different than most other yarn stores.  When you walk in, instead of seeing shelves of yarn, you see counters full of swatches.  Each of their many yarns has been swatched up (in more or less each of the colors), and the swatches are laid out on on the counters.  The yarns in the drawers below.  I, in a fit of astonishing cleverness, did not have a functional camera with me while I was there, but if you look here or here, you'll get a sense of what I mean.
All the yarn in those drawers?  It's not in balls or hanks or skeins.  It's on cones, and it's all priced by the yard.  That means you can buy exactly the yardage that you want.  You can also pull out any of the cones and knit up a little swatch right there on the spot.  They've got needles and chairs, so you can settle in and check out the yarns (and you can take your swatches home with you too).  I didn't knit any swatches, but I did take some yarn home.  This yarn to be precise.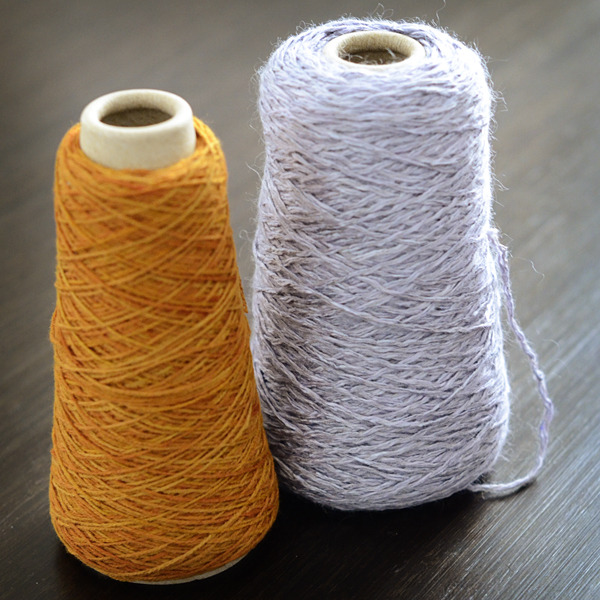 They wind it up on the cones for you, so you get just what you want.  And if you're worried about labels (I was, I always think I'll remember the name/fiber content, and I never manage to), they've thought of that too.  It's taped up inside the cone.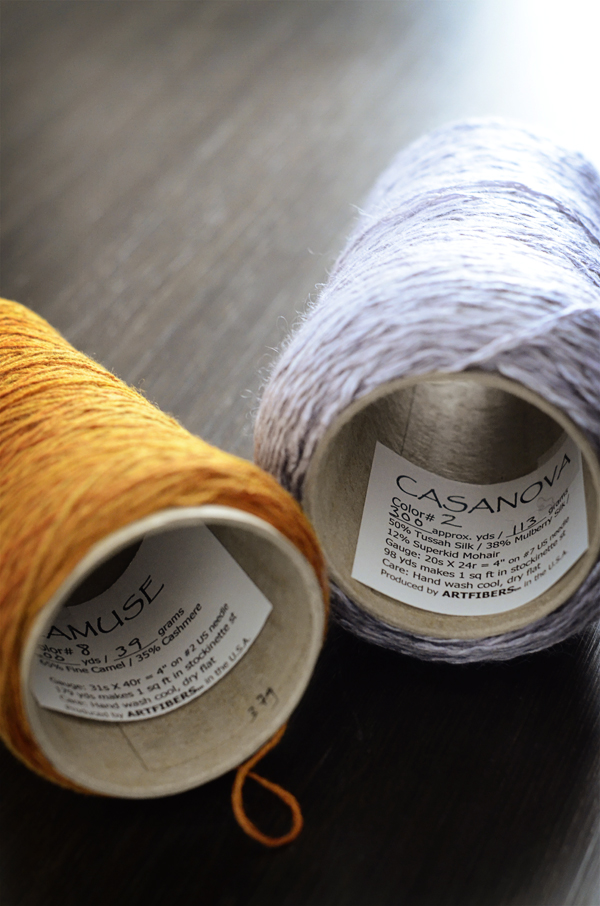 I'm delighted with them both and saw lots of other goodies I had to work hard to resist.  I'll definitely stop by when next I'm in town, and next time I'll remember my camera.
Mailing List
Want to hear when a new pattern comes out or something fun is going on? Sign up below!
Patreon
Want to support the content I create, get nifty bonus material for some of my favorite patterns, or get every new release delivered right to your inbox? Head over to patreon and sign up!
Search
Archives