Tacit (plus giveaway)
I know quite a few of you have been eagerly awaiting these.  So, for anyone in a tearing hurry, let me just go ahead and say Tacit are out.  You can grab them and cast on right now.  But do swing back by when you have a moment, as I've got yarn to give away down below!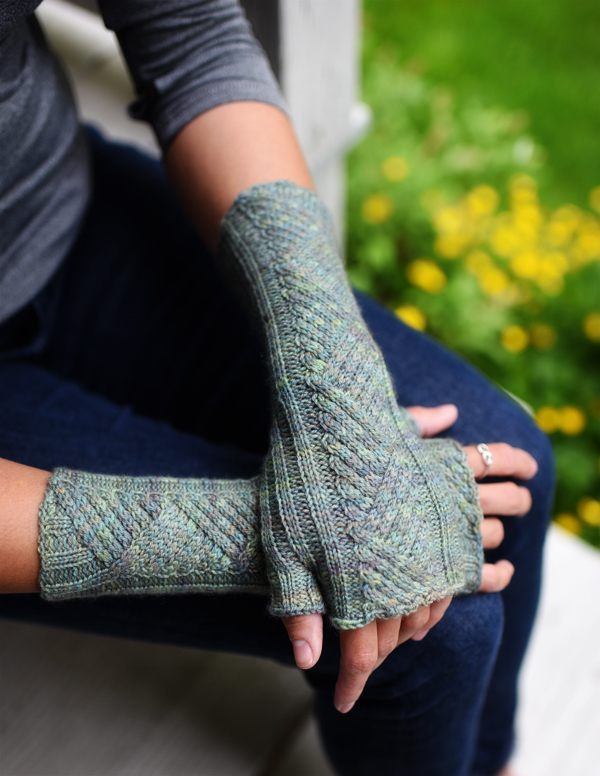 So I know lots of folks watched this one come together (someone linked to one of the early posts about them on pinterest and it sort of blew up, which is totally nifty).  And the thing I kept getting asked over and over was 'wait, how do you do that?'  The answer is that it really is just cables.  Lovely, classic, 2-over-2 cables (plus a bit of ribbing on the underside to make sure they're comfy).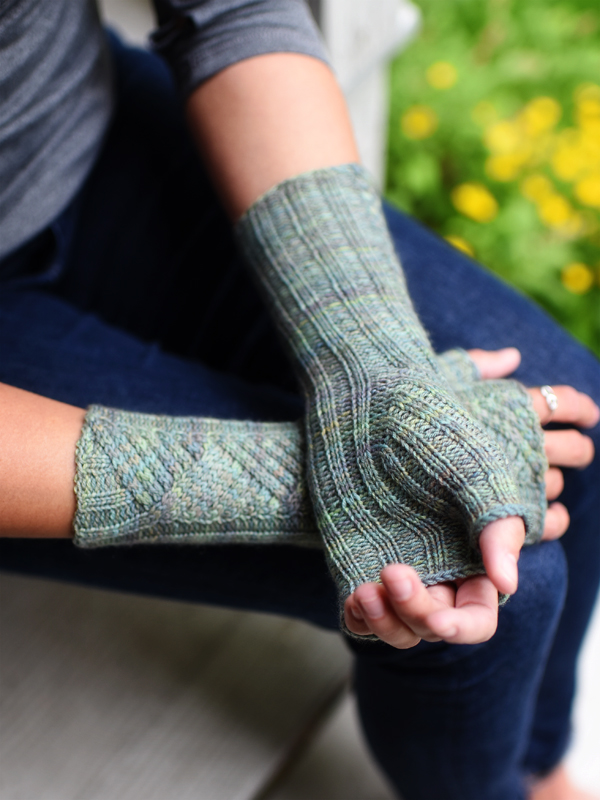 The cables are arranged a little bit differently than you might expect (you keep individual cable columns going in long, straight lines rather than doing that over, under, over, under dance cables so often do).  But technique-wise?  It's just basic cables.  Meaning it's not at all hard (and as a bonus, once you see how it works, it's very easy to remember, so you won't be glued to the chart).  Though the end result is rather impressive looking!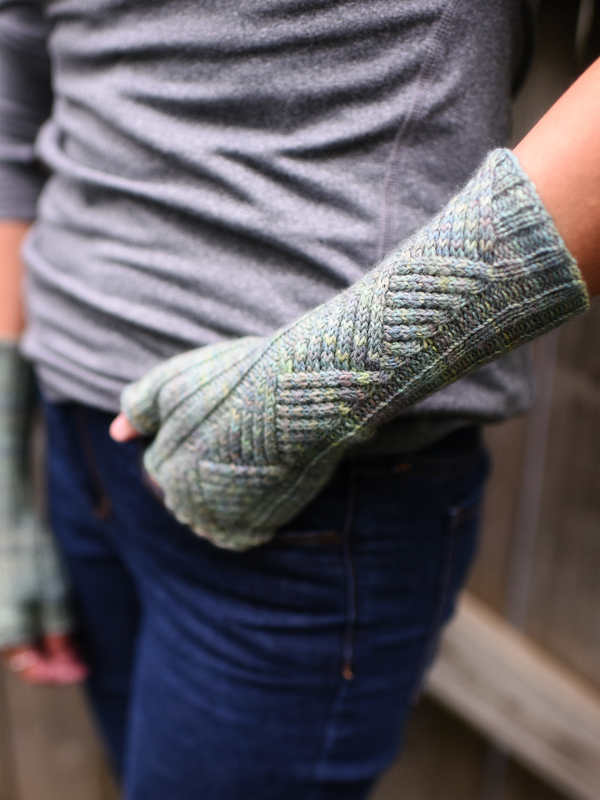 Mitts like this are actually pretty much my favorite thing to do with fingering-weight yarn.  I have a hard time knitting socks out of it (it hurts my hands), and an equally hard time resisting its charms, so I end up with a fair amount of it in my stash.  And of course, even if you love knitting socks from fingering-weight yarn, you probably occasionally encounter a skein or two that's just too pretty to hide in shoes.  My natural inclination is to make mitts!
These are made with lovely yarn from Ancient Arts Fibre Crafts that I got way back at the second Sock Summit in 2011.  Any yarn that makes it through that many stash tosses is something special (I am pretty ruthless with the stash, only the good stuff sticks around long)!  The exact base and color I used are, sadly, no longer available.  But I talked with the good folks over at Ancient Arts, and we figured out that their BFL Sock yarn in Fog Warning will make a fabulous substitute.
They've got a skein of it to send off to one lucky knitter.  If you think it should be you, just leave a comment telling me how much of your stash is sock yarn.  More or less all of it?  Just one or two special skeins?  None any at all?  There's no right or wrong answer, I just want to know if I'm the only one who can't resist sock yarn's charms!
And while I can't quite manage to yarn to everyone, I can give everyone a discount.  You can use the code ZIG ZAG to get a dollar the price between now and Friday.  Just put Tacit in your ravelry cart, click on the 'use a coupon code' button, and type in the code ZIG ZAG.  You'll see the change in price reflected right away.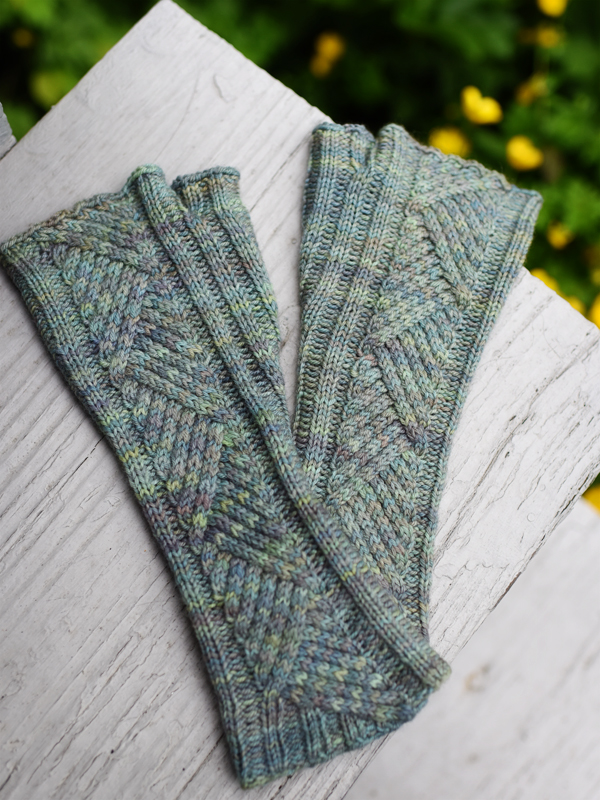 Comments left between now and the end of the day (eastern time) Friday, June 10, 2016 will be entered to win.  After the contest closes, I'll pick a winner, contact them to get their addresses, and arrange to send yarn their way.  Be sure to use a real email address so I can contact you if you've won (I won't do anything with those email addresses besides notify the winner).  If I do email you, I need to hear back from you within 72 hours or I will pick a new winner and contact them.
Mailing List
Want to hear when a new pattern comes out or something fun is going on? Sign up below!
Patreon
Want to support the content I create, get nifty bonus material for some of my favorite patterns, or get every new release delivered right to your inbox? Head over to patreon and sign up!
Search
Archives