Summer School – Colorwork – Pelagic
I'm taking a bit of time off this month, but I wanted to make sure you had something to do while I'm napping (or, more likely, sweeping out the garage, getting drywall dust  out of my cabinets, or planning next year's projects…but napping sounds better).

On Mondays, I'll introduce a topic or skill and provide a bunch of links and resources to help you learn more. Later in the week, I'll show off a few favorite patterns so you can do some homework.  The featured patterns will be on sale for one day each, so come back each weekday to see if there's something that catches your eye!
Yesterday we talked about what happens if you slip your stitches with your yarn out in front of your work for the whole world to see (good things…good things happen).  Today, with Pelagic, I'm showing you what happens if you make just the smallest possible tweak to plain old stripes.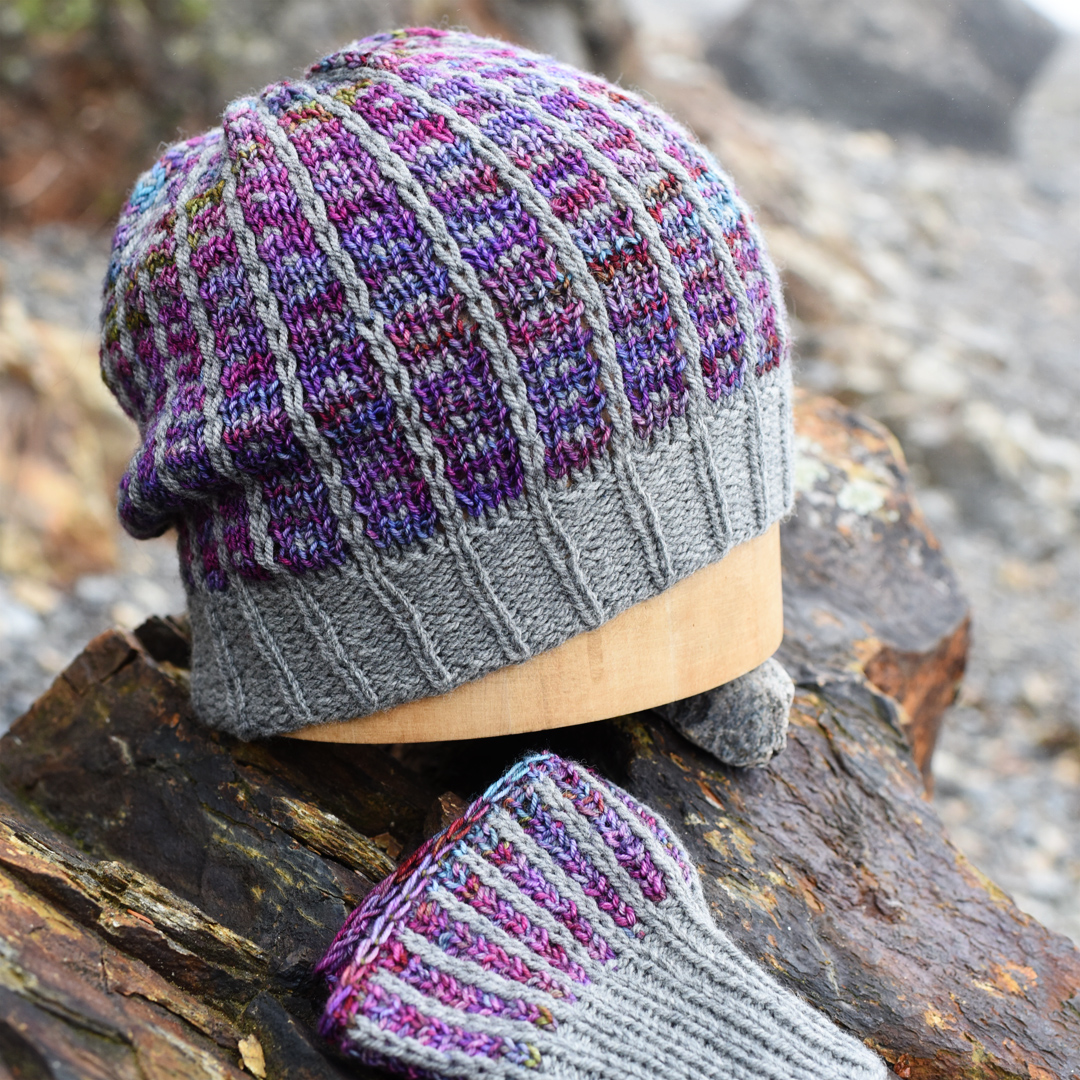 This is stripes and only stripes…just one one stitch of one row, you reach down and grab a stitch from the row below.  I'm not kidding.  On the hat, it's literally one stitch out of 16 that is anything other than plain old stockinette stripes.  One out of 16.  That's less than seven percent.  You can totally do something just the tiniest bit fancy for 7% of your stitches if the result is going to look like this, right?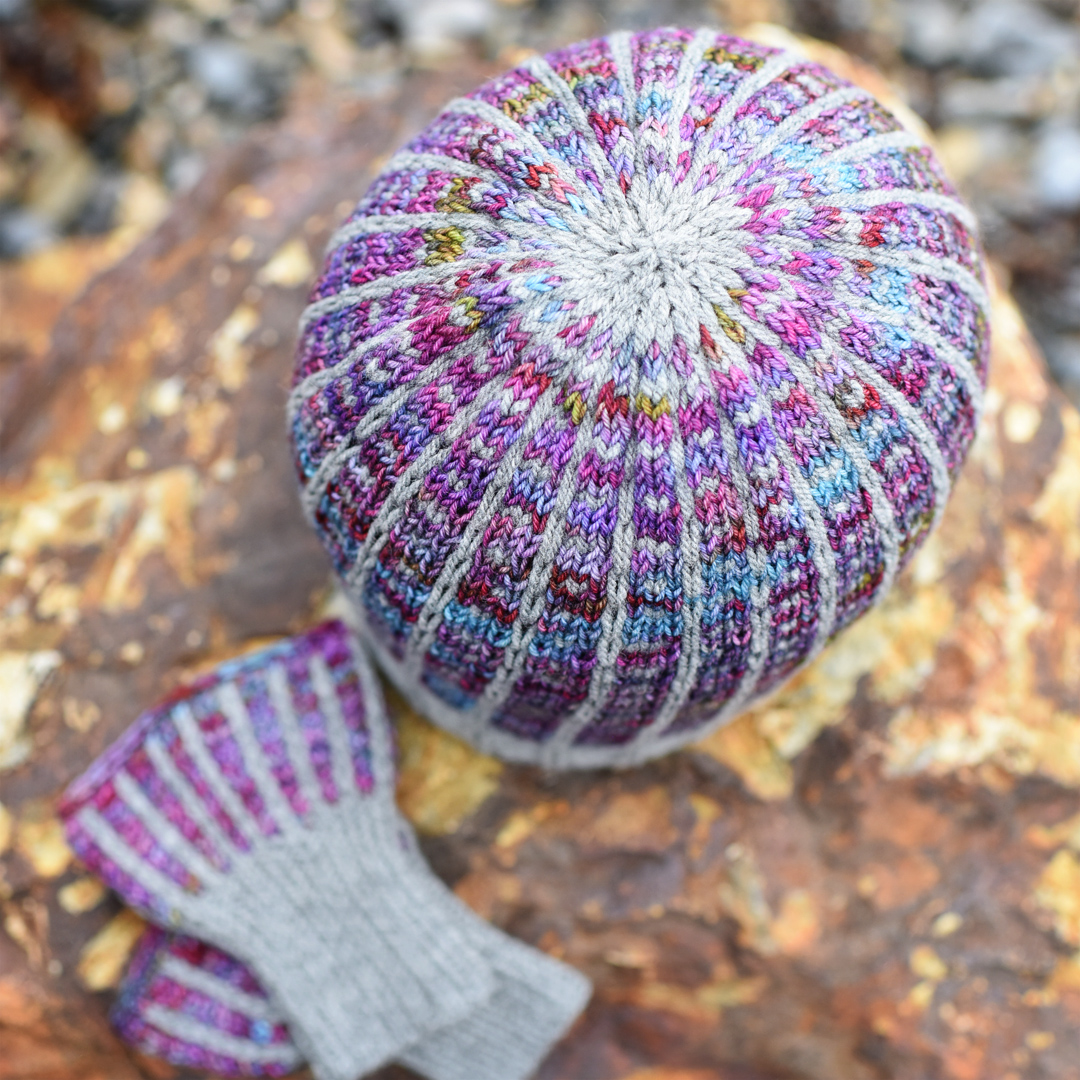 And yeah, you do the fancy bit a little more often on the cuffs, but by the time you get to those you'll be feeling so hideously clever (and it's over such a tiny number of stitches) that you won't mind at all.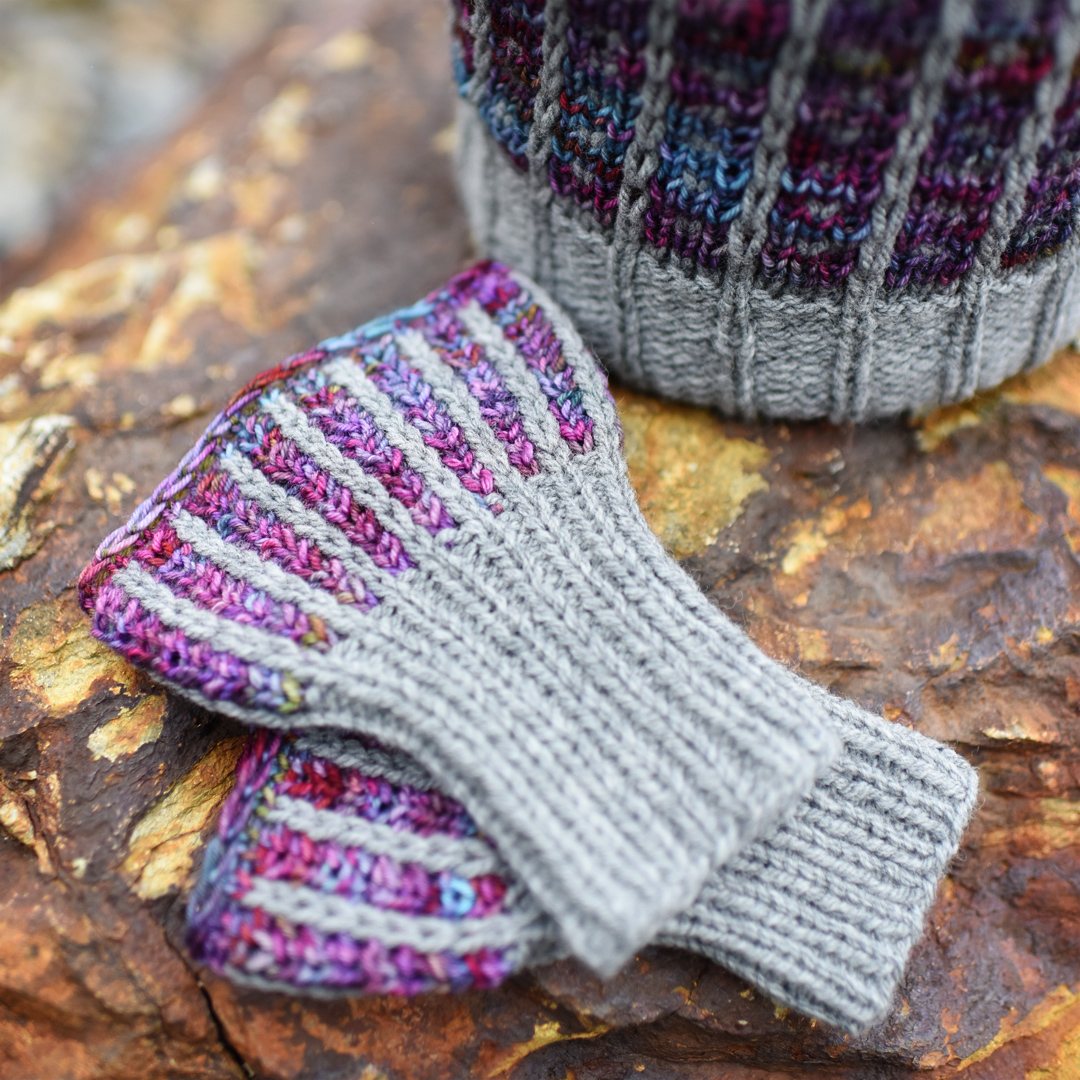 This is probably my most worn hat (the drape is perfect, it goes with my amazingly purple hair, it goes with my favorite winter coat).  And every single time I wear it I sort of stop and boggle at just how spiffy it looks for so very very little effort.  If you want to join me in basking in that 'hah, look what I did with just the tiniest of tweaks to basic stripes!' feeling, you can totally make yourself a set too.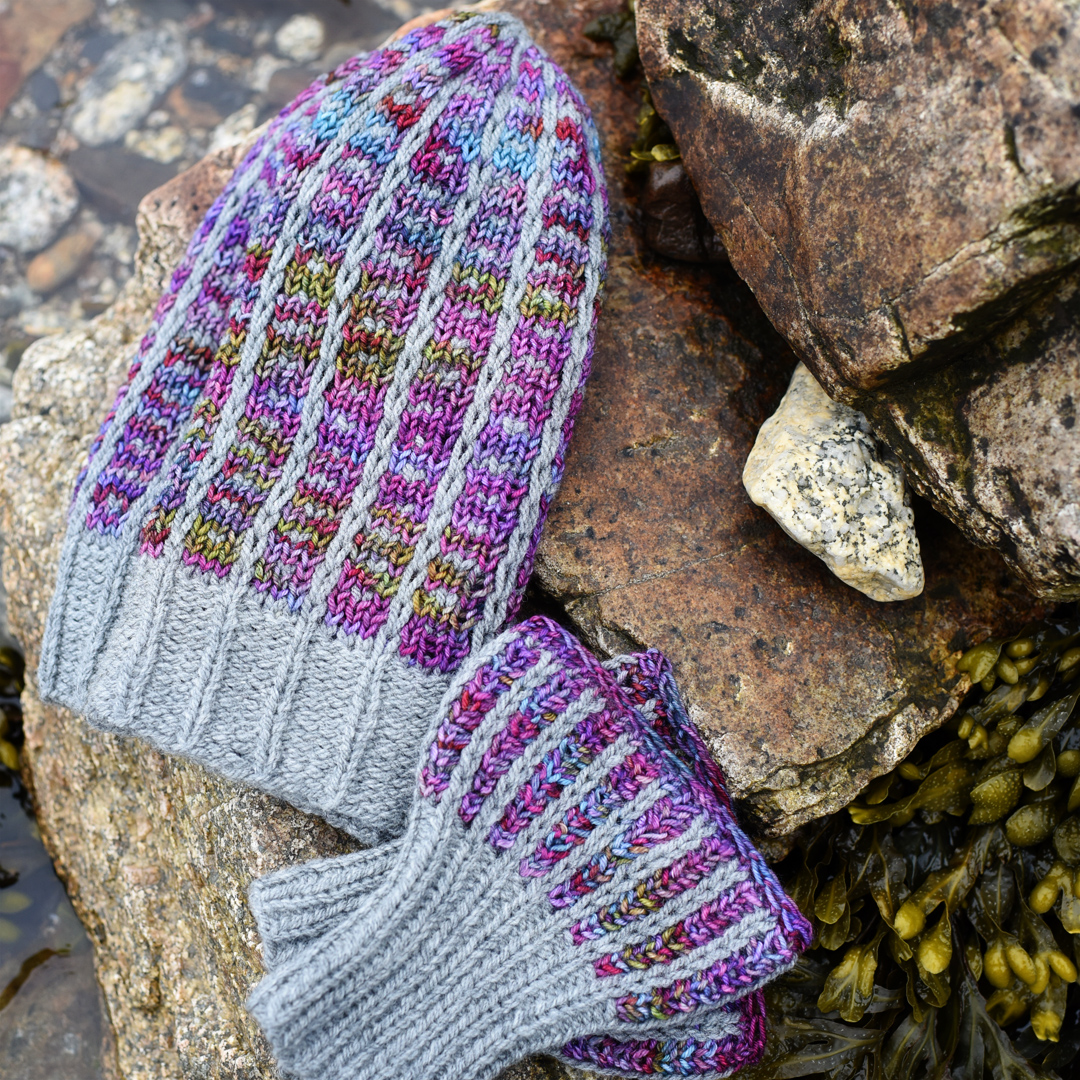 Pelagic is 25% off just for today with the code SUMMER SCHOOL (technically, it's 12:01 am to 11:59 pm eastern time on Wednesday, July 17, 2019 if you want to get very particular).  The pattern includes both the hat and the cuffs.  Come back tomorrow for more improper colorwork!
Mailing List
Want to hear when a new pattern comes out or something fun is going on? Sign up below!
Patreon
Want to support the content I create, get nifty bonus material for some of my favorite patterns, or get every new release delivered right to your inbox? Head over to patreon and sign up!
Search
Archives