Summer School – Blocking – Precipitous
I'm taking a bit of time off this month, but I wanted to make sure you had something to do while I'm napping (or, more likely, sweeping out the garage, getting drywall dust  out of my cabinets, or planning next year's projects…but napping sounds better).

On Mondays, I'll introduce a topic or skill and provide a bunch of links and resources to help you learn more. Later in the week, I'll show off a few favorite patterns so you can do some homework.  The featured patterns will be on sale for one day each, so come back each weekday to see if there's something that catches your eye!
I'm probably not supposed to have favorites.  Actually no, I take it back.  I totally have favorites.  And flared cuffs are one of my very very very favorite things to knit or wear.  And Precipitous are my favorite flared cuffs ever.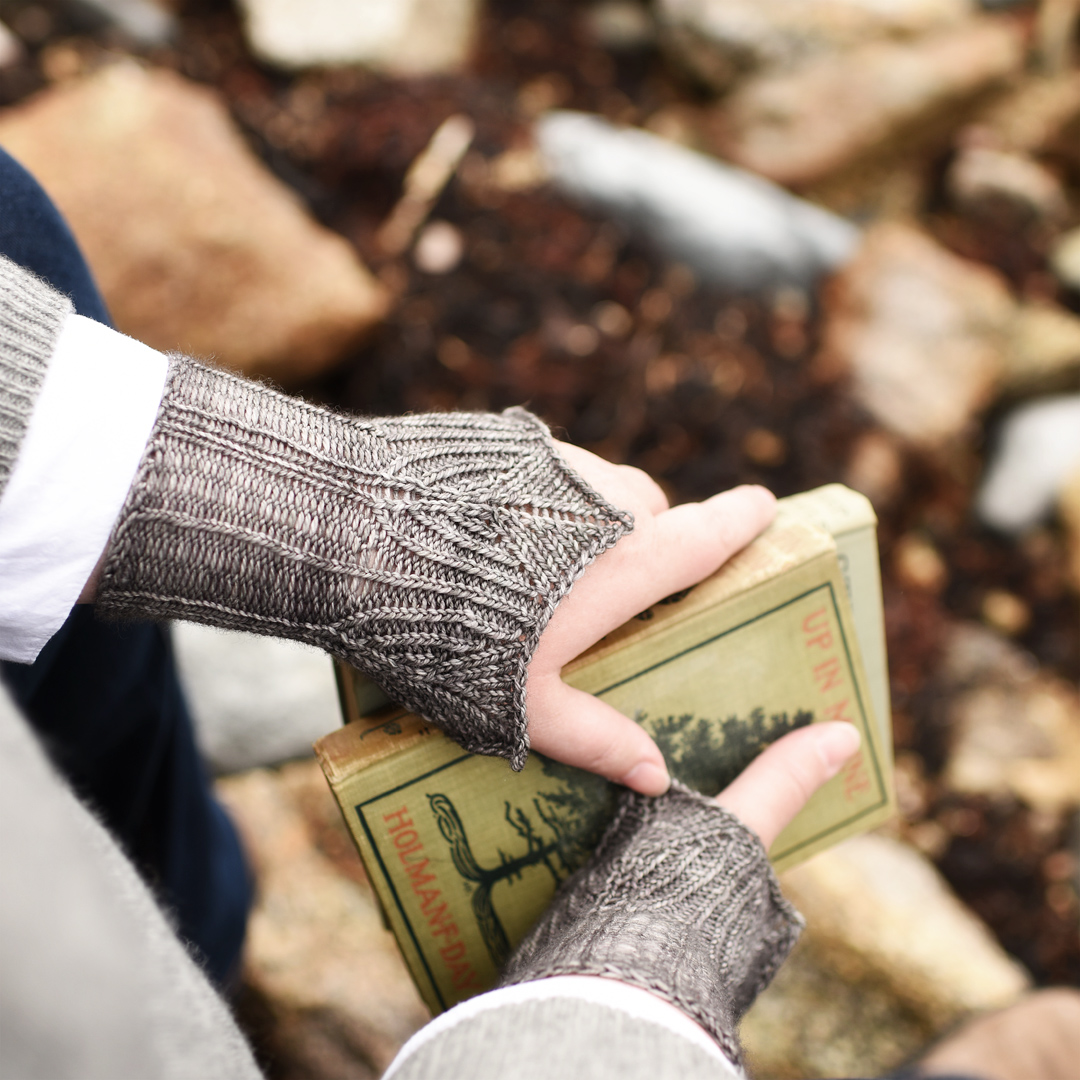 If you've never knit flared cuffs before, you're probably thinking 'huh, ok, you do you.'  But I'm telling you, you're missing out.  They take no time to knit.  They look adorable peeking out from under your sleeve.  They don't get in your way when you want to do things with your hands.  And they actually do keep you warmer.  Plus, they're not really a thing that you can buy in stores, so if you knit them as presents for non-knitters, they'll be disproportionately impressed.  They really are just all around fabulous.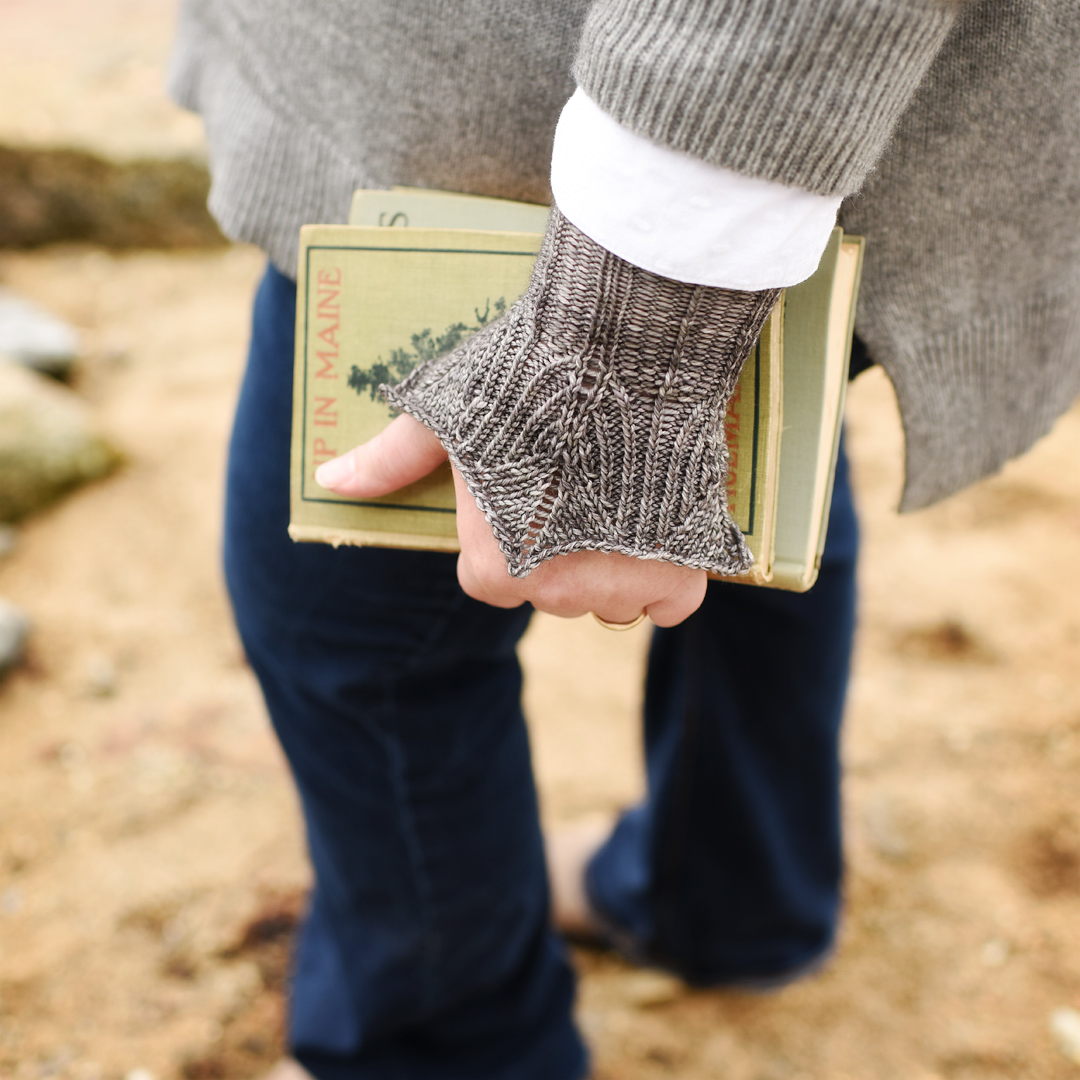 BUT…I'm not supposed to be telling you how cool cuffs are.  I'm supposed to be telling you about blocking.  And these are so much fun to block.  What you do is wander over here to this website that lets you print free graph paper.  Where it asks for the number of primary spokes, put in however many points your cuff has (so for these, it's four).  For secondary spokes, put in that same number again.  Then print out your graph paper.
Then, set the graph paper on something you can stick pins in, put your damp knitting on something about the size of your wrist (I like fancy vinegar bottles or fancy shampoo bottles), put the bottle on the graph paper, and pin the points out.  Pictures of what exactly that looks like are over here.  As always, it is so so so worth it!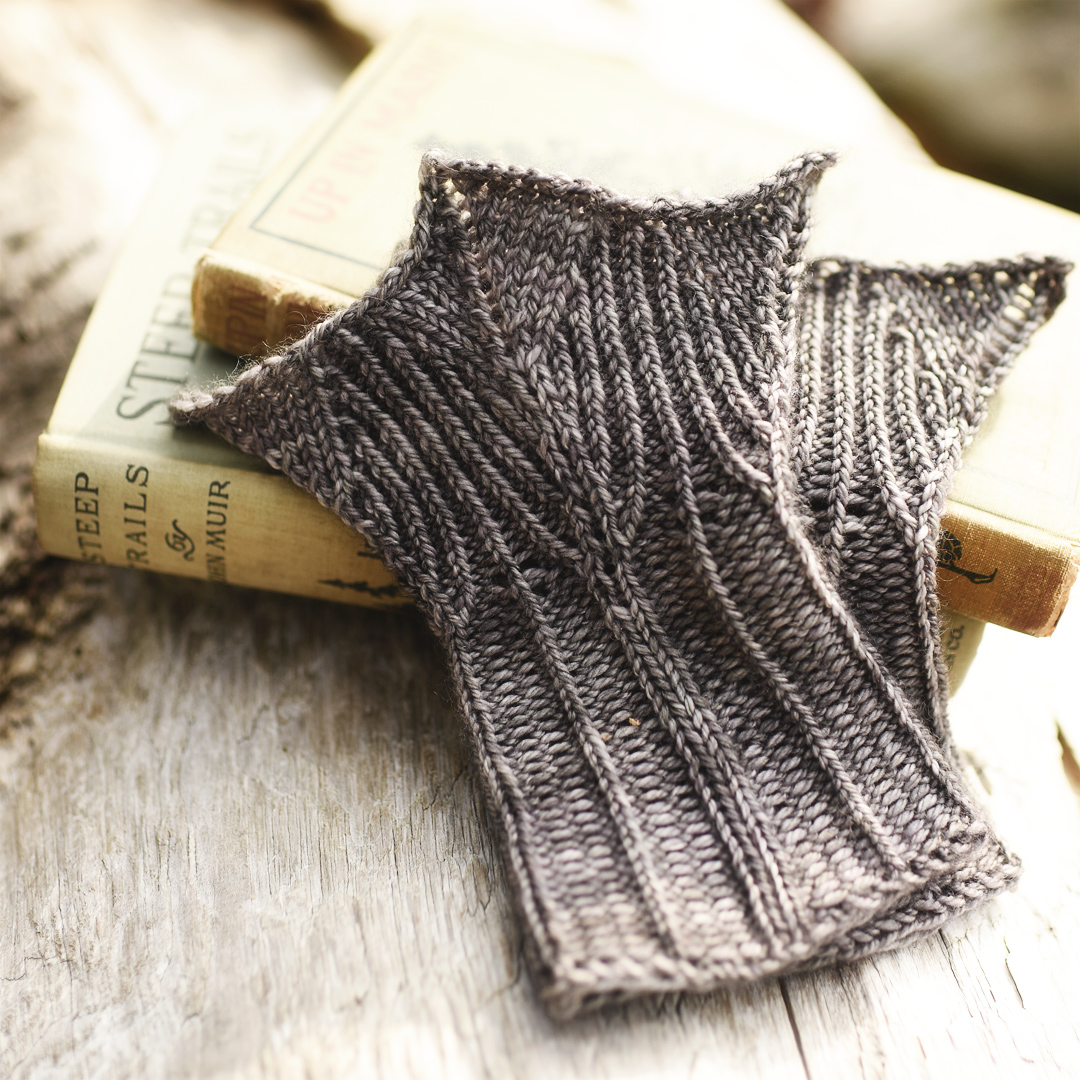 Precipitous is 25% off just for today with the code SUMMER SCHOOL (technically, it's 12:01 am to 11:59 pm eastern time on Thursday, July 25, 2019 if you want to get very particular).  Come back tomorrow for the last of the Summer School posts!
Mailing List
Want to hear when a new pattern comes out or something fun is going on? Sign up below!
Patreon
Want to support the content I create, get nifty bonus material for some of my favorite patterns, or get every new release delivered right to your inbox? Head over to patreon and sign up!
Search
Archives