Pinterest (and the incompetent scoundrels it attracts)
Last week a few folks reached out out to me to let me know that someone on pinterest was using my photos.  Not just using my photos, but using my photos to promote a totally different pattern.  I did a bit of investigating, and yes, yes indeed someone was doing that.  Check this out.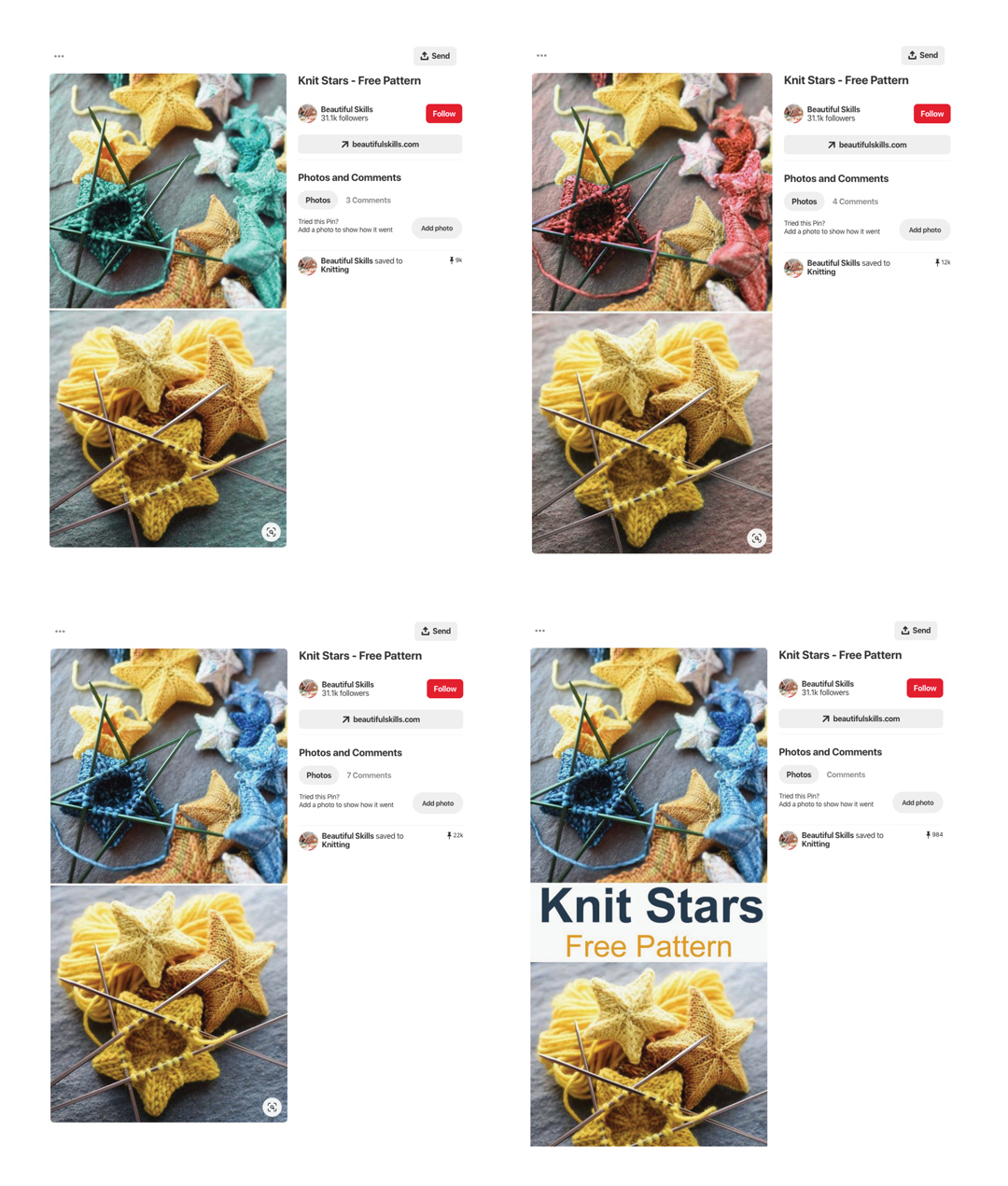 That's screenshots of four different pins all from one very shady account.  And the thing that gets me is that they didn't just steal my photos.  They stole photos from two different blog posts (this one and this one).  They combined those stolen photos into a new image.  In one case they added text, in two cases, they color shifted one of the photos to make the blue stars look red and green.  It's pretty clear they didn't do it by accident.
And what is this free pattern they link to?  Is it my pattern?  Why no, no it is not.  It's a totally different pattern.  Don't get me wrong, the one they link to is a lovely pattern.  If you want to make that pattern, you totally should!  But it's not my pattern, and it doesn't make stars that look like the ones in my pictures.
The stars it makes are put together in a completely different way and look totally different.  The pattern they link to has you knit two individual stars, seam them together, and then deal with the twenty (twenty!) ends you've created along the way.  My stars are seamless, and you only have two ends to deal with.  The pattern they link to is one page long, includes one picture, and makes one size of star.  My pattern is 22 pages long and has more than a dozen photos.  It includes pages and pages of step by step photos plus printable blocking templates so you can easily block your stars.  It comes in three sizes and two textures.  And it includes instructions on how to make four, five, and six pointed stars.
Both patterns will both help you knit adorable stars…but they really are quite different.
And the really weird part is that the folks behind the sad, shady, thieving account don't seem to have actually even made the pattern they link to.  It's a seven year old pattern from a yarn company.  As far as I can tell, the only thing the brigands get is clicks through to their website (where they direct you on to the yarn company's website to get to the other pattern).  The only thing I can think is that they make money from ads on their site and want the clicks?  But stealing my photos is a pretty crummy way to get them.
I've reported the posts to pinterest.  I suspect they'll take them down.  There's even the faintest chance they'll take the whole account down (vanishingly unlikely, but just possible).  In the meantime, if you ever come across one of my photos being used like this and you have the time to let me know, I totally appreciate it.  Just drop me an email with a link to where you saw it.
And if you're looking for my actual stars (because they are rather cute if I do say so myself), they're right over here.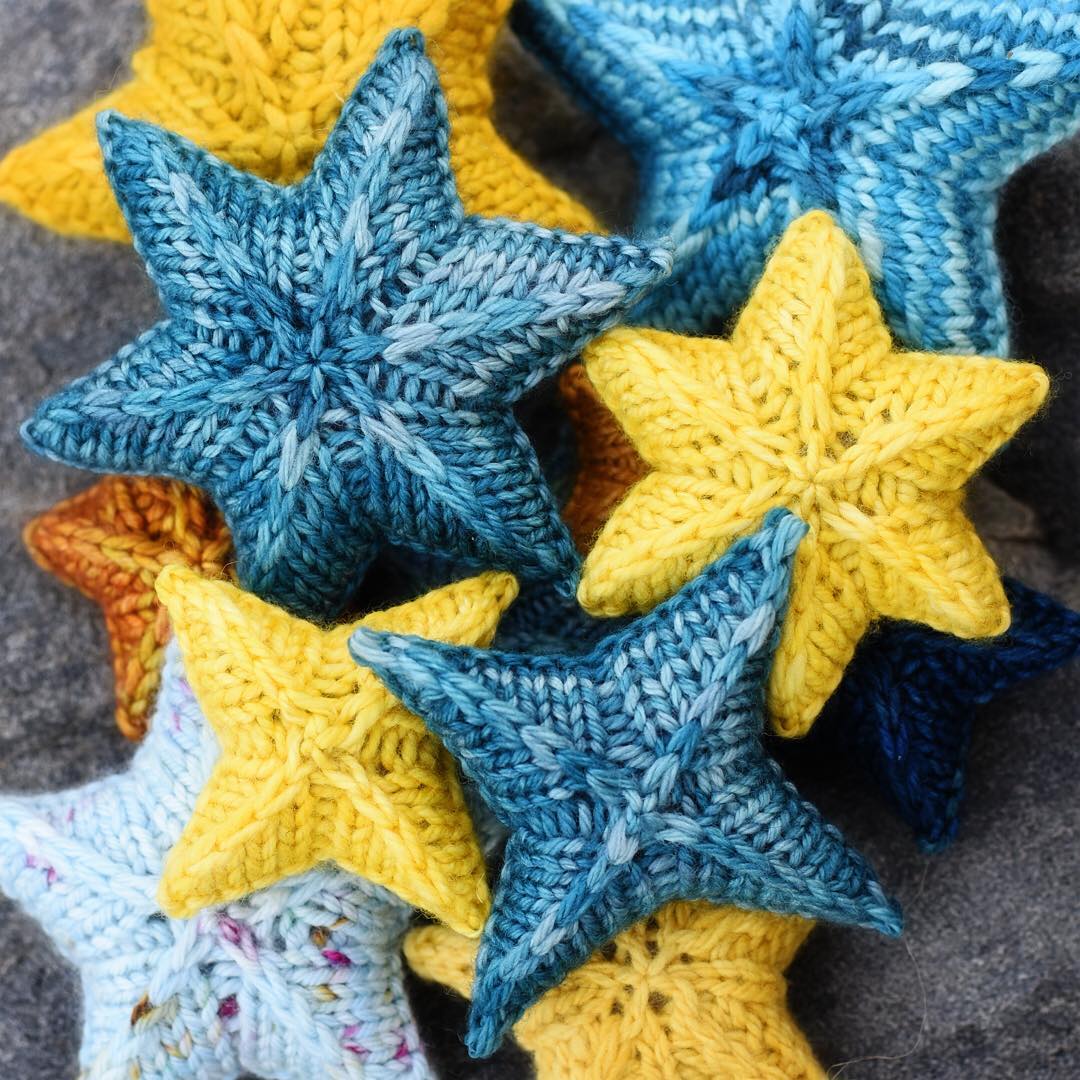 Mailing List
Want to hear when a new pattern comes out or something fun is going on? Sign up below!
Patreon
Want to support the content I create, get nifty bonus material for some of my favorite patterns, or get every new release delivered right to your inbox? Head over to patreon and sign up!
Search
Archives