Dispatch
Dispatch is out, it's 10% off with the code POSTED, and you can have a whole stack of them knit up by the end of the week.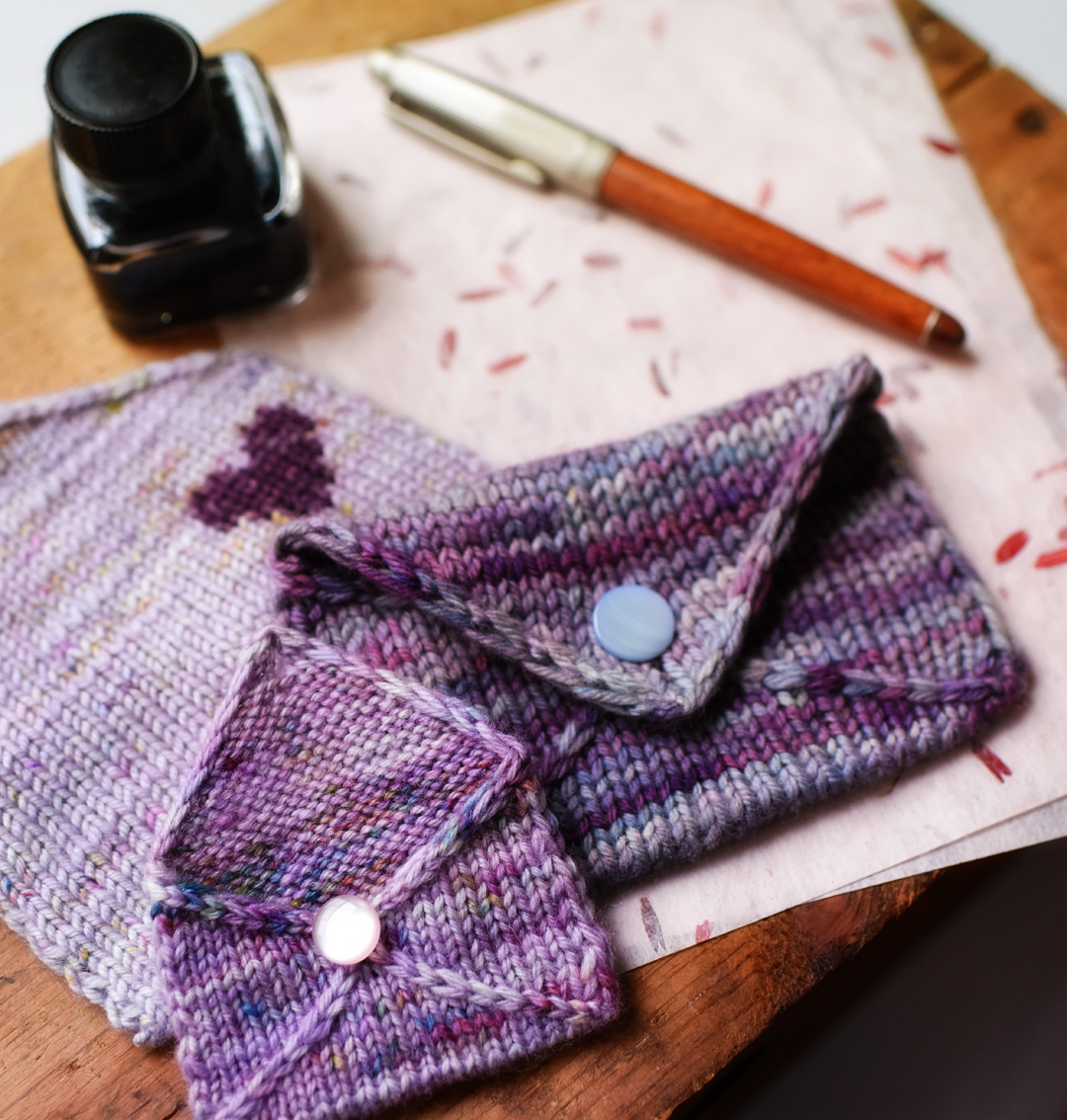 So I'm always torn between talking about the practical stuff (how it's made, what yarn you need) and the fun stuff (what to do with the awesome little things).  But the fun stuff is, well, more fun.  So let's start there.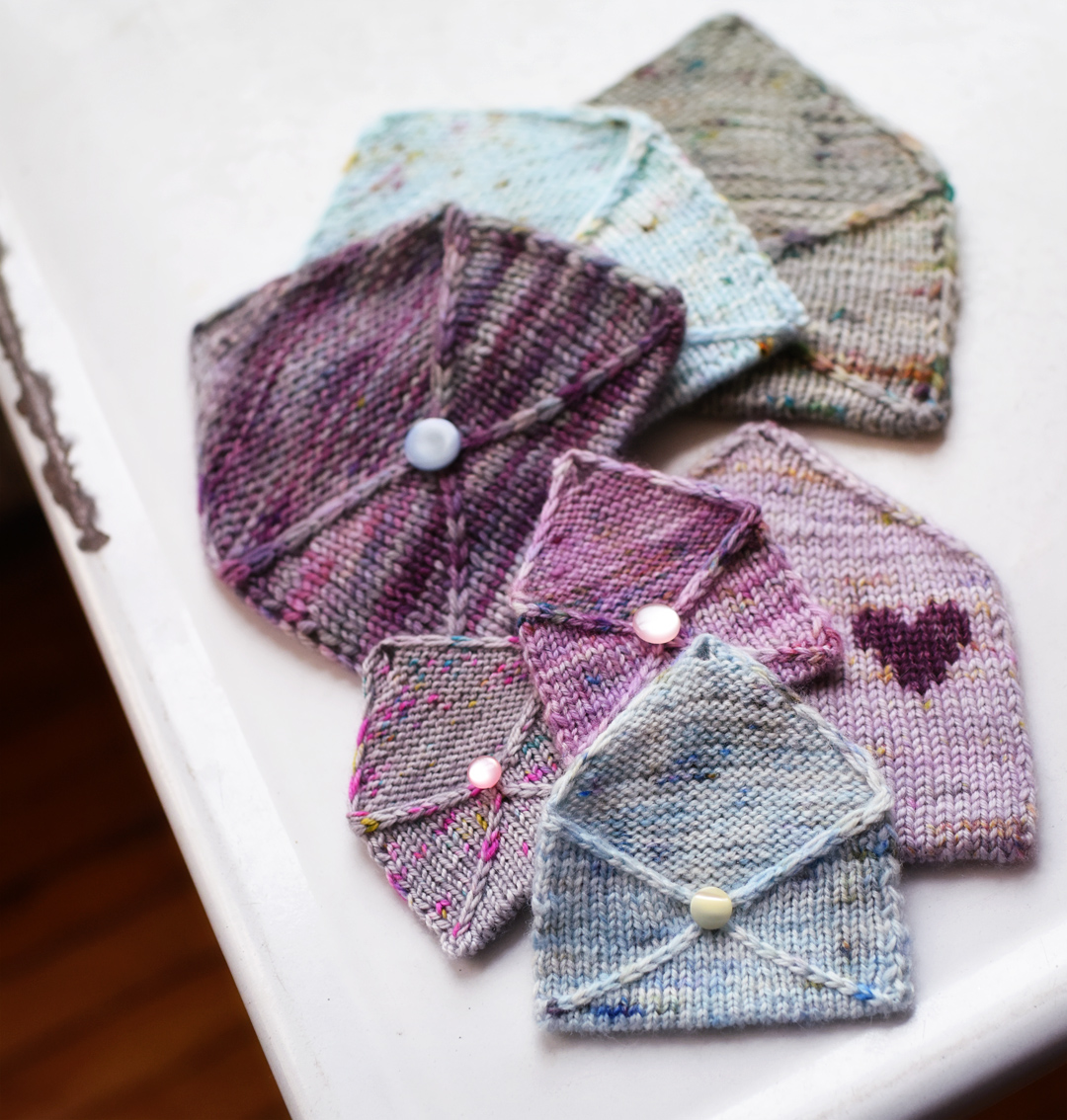 From what I've heard, a whole bunch of you are planning to use these to slip notes or cards into and send them off with your kiddos or sweethearts, either as valentines or just because.  This is unspeakably adorable and I love everything about it.  Please do this and then bask in the glow of being both cool enough to tell people how you feel about them and organized enough to plan for it ahead of time.  Because really that's awfully nifty.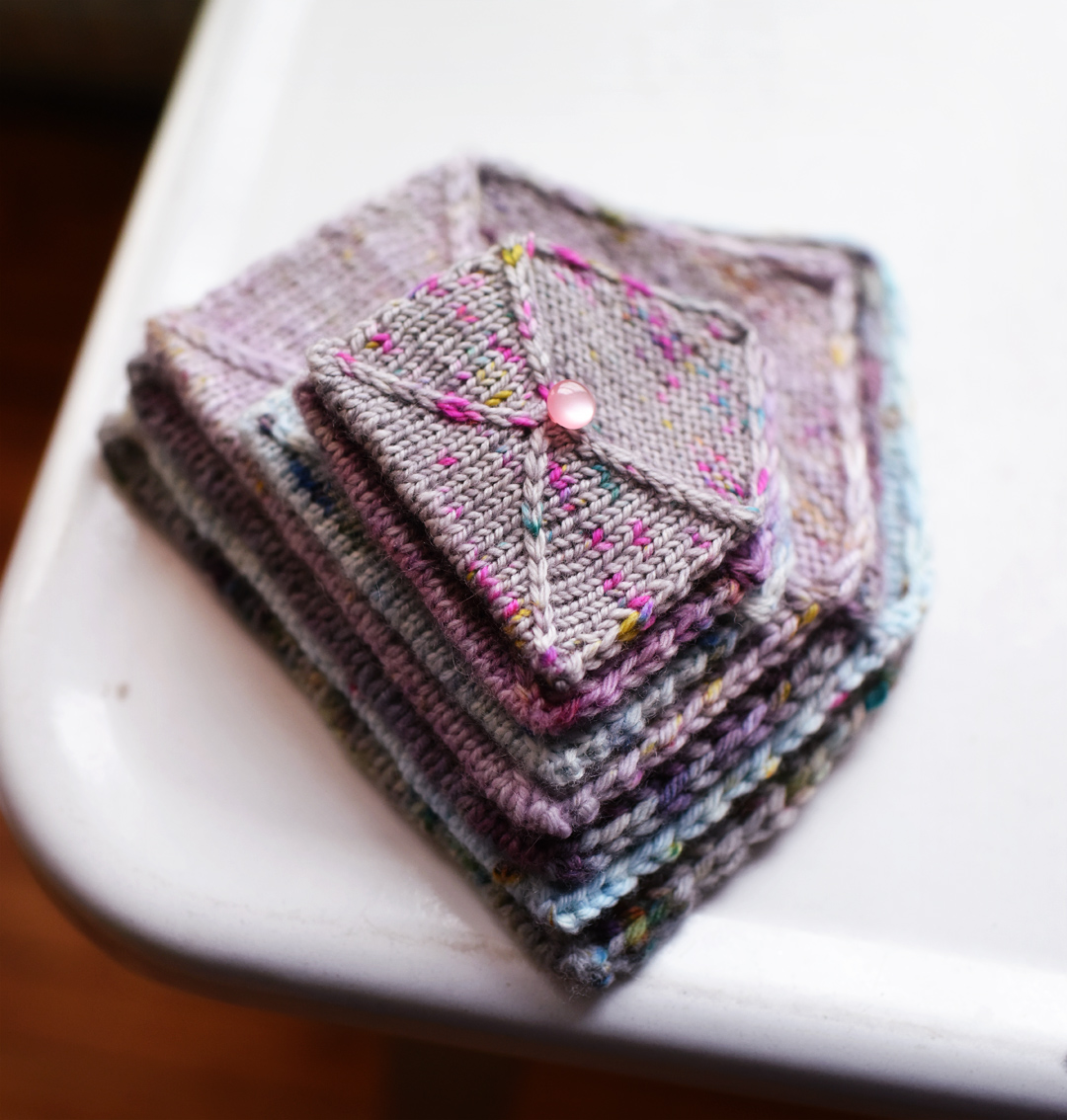 It looks like the next most common plan is to make these as a way to give folks gift cards or cash, but make it feel a little more personal.  Which I think is an absolutely lovely idea.  Because really, there are times and places where cash/a gift card really truly is the best thing you can give someone (I promise that's what pretty much all the college grads and young newlyweds really want), but somehow it's not as much fun as wrapping up a more traditional present.  This totally fixes that.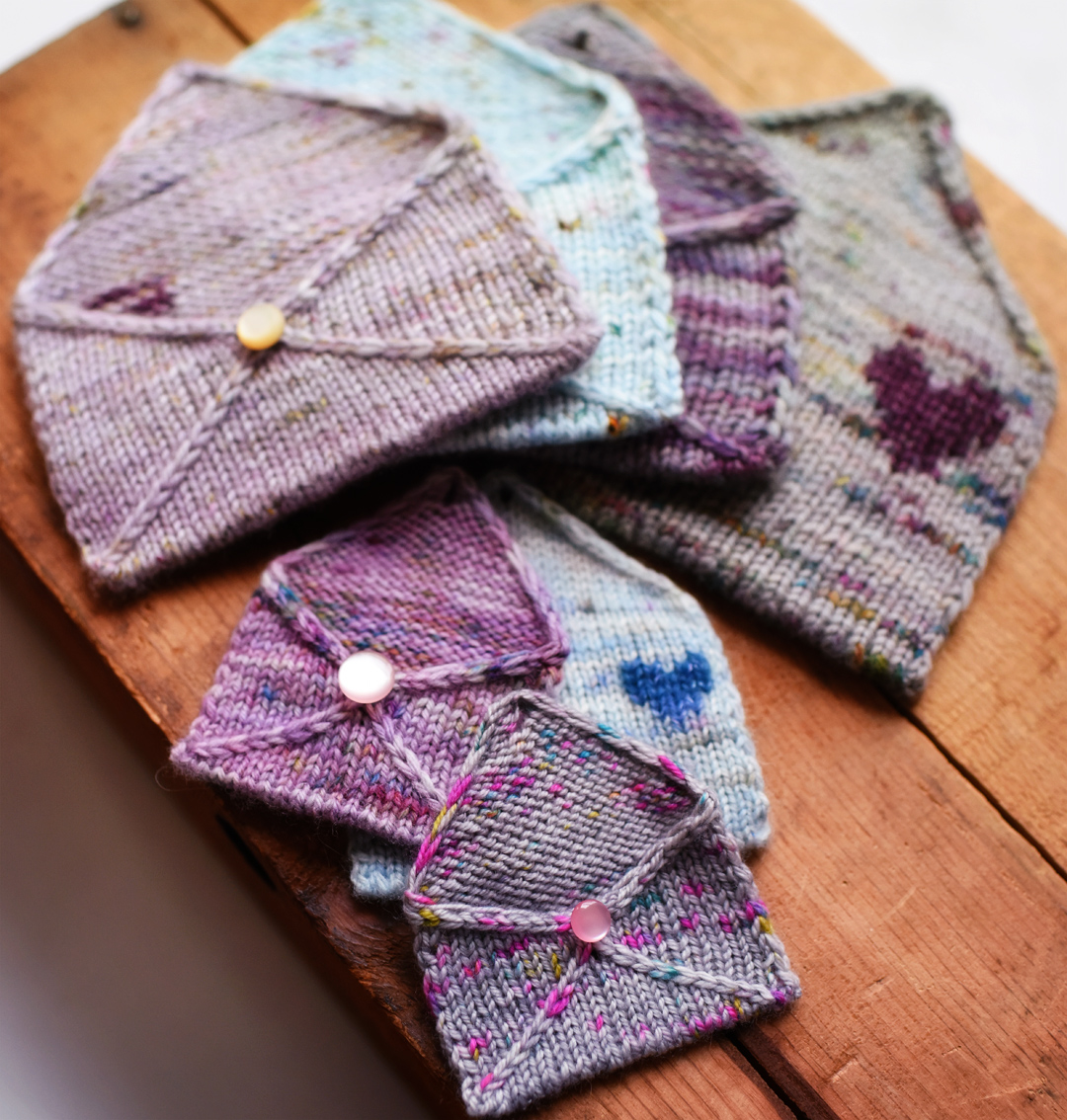 I suspect most folks will do one of those things with them, and that's lovely.  But I have heard from a few people who are going to do what I think of as competitive level cuteness.  That's things like advent calendars, and envelopes for the tooth fairy or Santa, or stacks of these with snap on stamps so your kid can play post office, or a garland for over your desk.  And to you, I tip my hat.  You are the best possible kind of inspiring, and you make me tired just looking at you!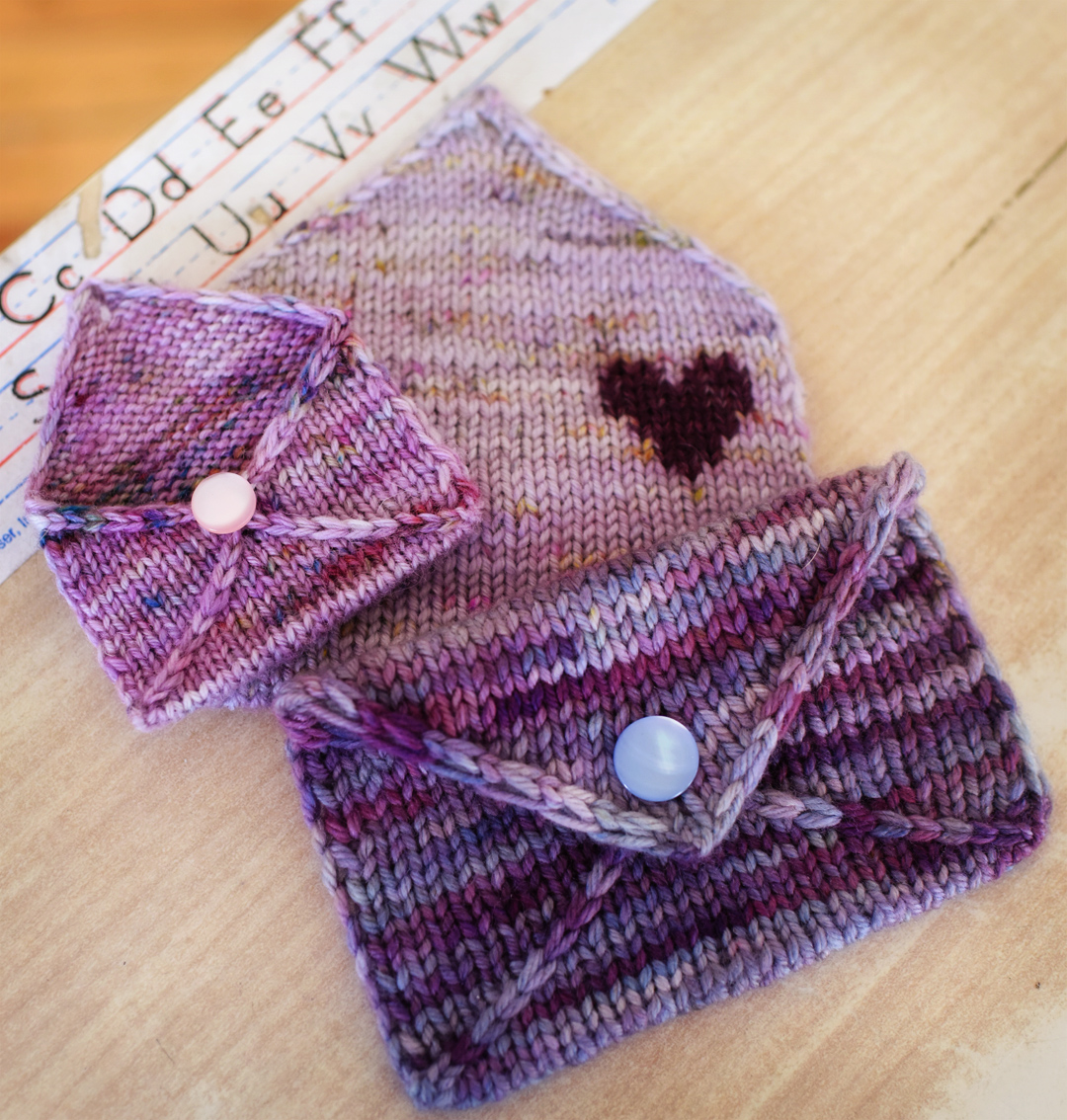 As for the practical bits, lets jut run those down quickly while we're here, just so we can say we were thorough.  Each envelope takes a few dozen yards of yarn, a bit of contrast yarn or thread if you want a postmark, and a button (make sure kids are old enough for buttons if you're giving them to little ones). They're mostly just stockinette (worked both flat and in the round), and they're a quick knit (each one took me a couple of hours to finish).  The pattern comes in three sizes, and you can work at any gauge, so you can make them anywhere from 'smaller than a business card' to 'bigger than a paperback book'.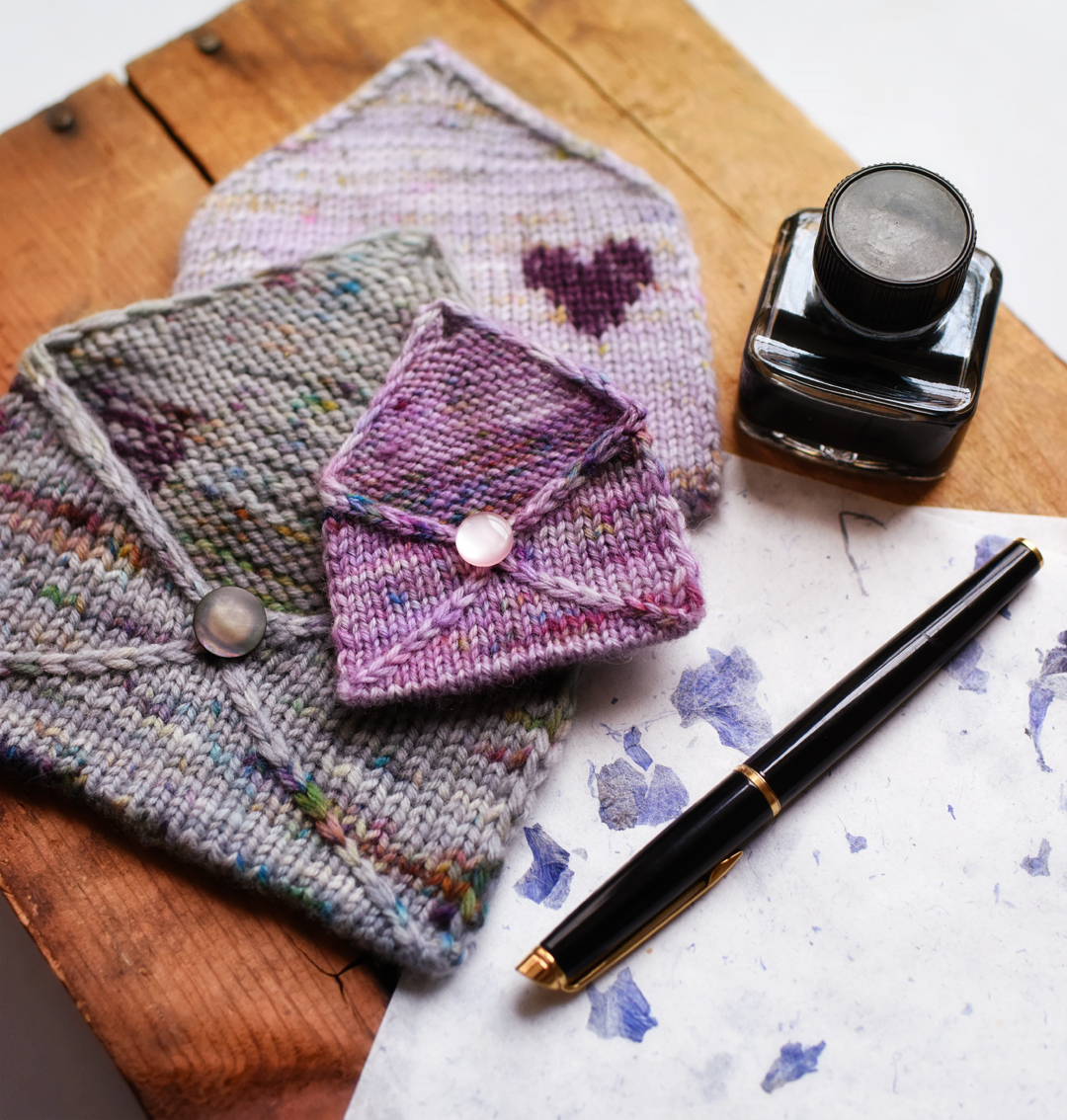 If you need a stack for yourself, the pattern is Dispatch, it's up on ravelry, and you can take 10% off with the code POSTED for the first few days the pattern is out!
Mailing List
Want to hear when a new pattern comes out or something fun is going on? Sign up below!
Patreon
Want to support the content I create, get nifty bonus material for some of my favorite patterns, or get every new release delivered right to your inbox? Head over to patreon and sign up!
Search
Archives