Two months in
Holy smokes this Update Your Whole Giant Back Catalog thing is a project (details over here and over here if you missed the earlier bits and want to play catch up).  Let's do a little update, shall we?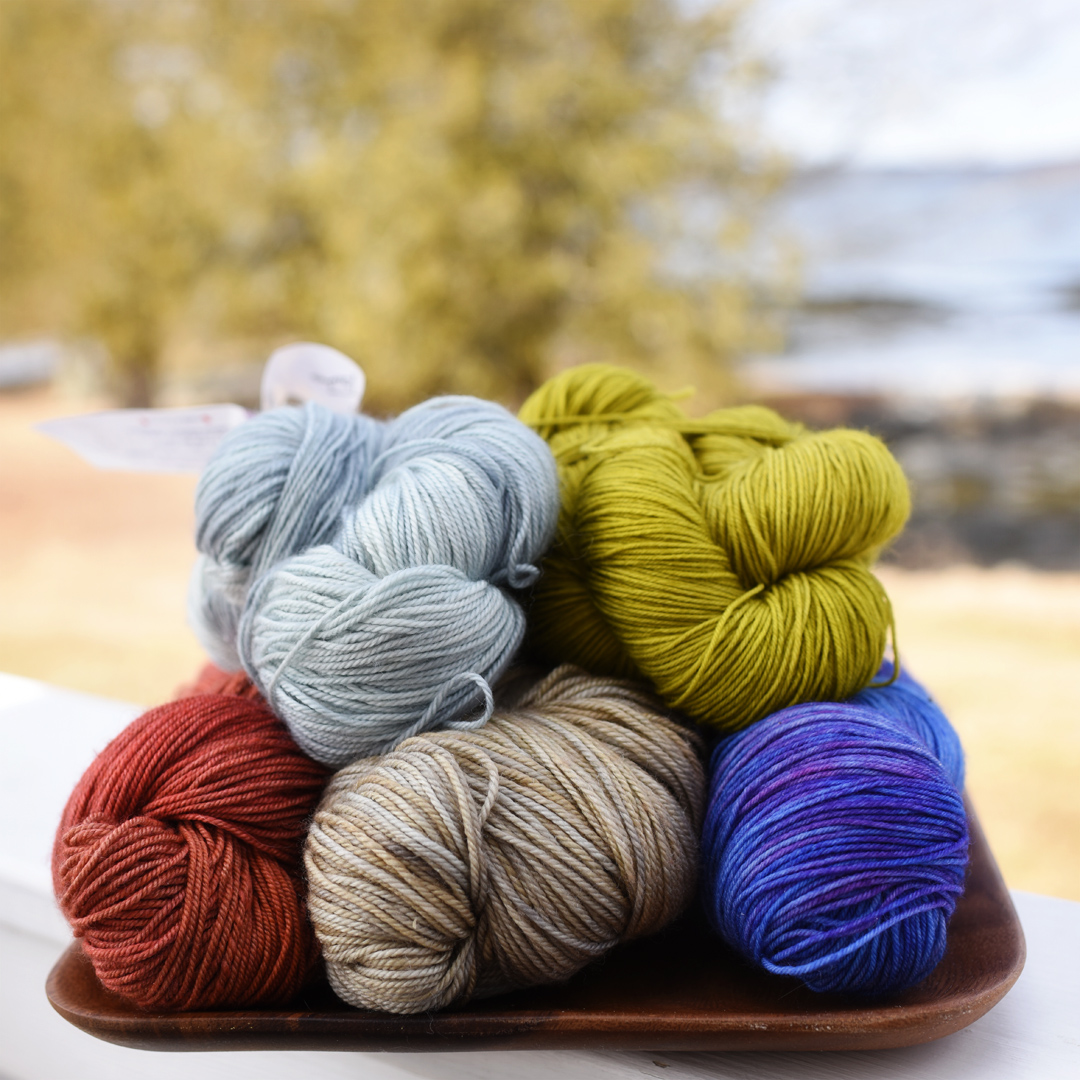 We're two months into the process, and there's an awful lot of stuff back already.  All the big books are back up.  The individual patterns from Fine Things for Plain Occasions and Silk Road Socks and Firmament are all available now (and the individual patterns from the Knitter's Curiosity Cabinet books will show up later in the year, which I know a bunch of you have been waiting for).  There are more than 40 non-book individual patterns out, including three new ones that have come out this year.
There are more new patterns on the way (there are always new patterns on the way…there's a stack of them looming at me from the shelf right behind me…they're downright menacing).  The next one out should be the mitts to match this week's hat, and that will probably come out later this month.  That pair of baby hats will be out soon too.  And I just might sneak in a tiny ridiculous thing in between those two if my stamina holds up and I don't get distracted by something shiny.
But, while the new stuff is underway, I'm also still working on bringing back more of the existing patterns.  There are a two or three that I'm reknitting myself (usually because I wanted to add a bunch of process photos to the pattern, and that means knitting them so I can get those shots as I go).  You'll see those later in the year.
There are three or four where I have grand dreams of taking the existing knits out of my closet and wandering out in the woods to grab some new pictures of them.  Those are mostly dependent on the weather and my schedule all cooperating to bring me with a day where I have time go play forest sprite, and being outside will not mean being up to my ankles in mud (it's Maine, mud season is a real thing around here).
And then there are a whole stack of super early socks where I'm going to enlist some help from valiant sample knitters to get shiny new socks made to take pictures of.  Because while I could write a good sock pattern eight years ago, I did not take great photos.  And if we're being brutally honest, pretty pictures sell patterns.  So if I'm going to go to the trouble of reformatting the pattern, I want pretty new pictures to go with it, and that means getting new socks knit.
The yarns up top are some of the ones I'm planning to have turned into socks (I'm trying a new thing with sample knitting, so if you want to know more about that, check out the ravelry thread over here).  And you'll be seeing those patterns show back up slowly over the rest of the year.
Ok…so that's the update!  Lots of shiny new stuff, lots of old favorites, and quite a few sneaky plans to turn some of the old stuff into fancy new stuff with pretty new samples.  I do not lack for things to do.
Mailing List
Want to hear when a new pattern comes out or something fun is going on? Sign up below!
Patreon
Want to support the content I create, get nifty bonus material for some of my favorite patterns, or get every new release delivered right to your inbox? Head over to patreon and sign up!
Search
Archives