As is apparently traditional…
So, it's Thanksgiving week (in the US, I get that it's not the same everywhere). Which traditionally means Shopping Extravaganzas. But, eh, I'm not really feeling the extravaganza thing. I'm certainly not feeling like leaving the house and breathing other people's air. I'm kind of feeling like staying home and spoiling my pets and drinking hot chocolate.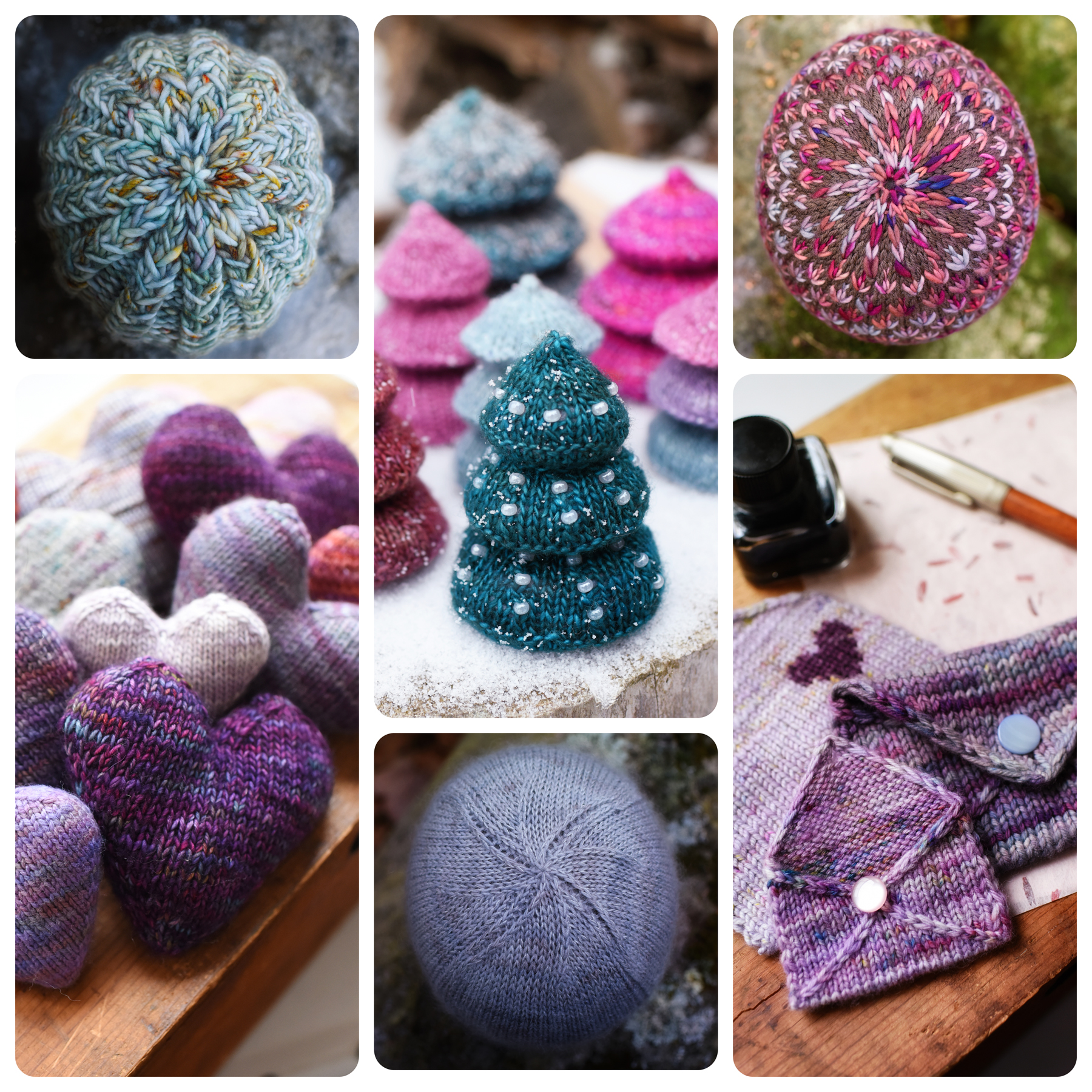 But, I know a whole bunch of folks like to stock up on patterns this week, and I want to make that as easy as possible for anyone who is feeling so inclined (bonus points for all this stuff being online only and thus free of other people's germs). So, with that said, I've got a couple options for you:
Every Single Thing I Sell Directly is at least 25% off with the code THANKS.
THANKS will work on both ravelry and payhip, and it will work through the end of the day, eastern time, Friday November 26.
At various points throughout the next few days, not on any sort of schedule, just when I feel like it, I'll be doing Nifty Things with that code that make it accidentally take even more off. But you'll want to be following me on instagram and/or twitter to try and catch them, because they'll be for a limited time or for a limited number of uses (like how, for the first hour or so after this post goes up, it might just sort of accidentally be taking 50% off instead, but only if you're super quick).
If you like social knitting, the Indie Gift-a-Long and Fasten Off Yarn-A-Long are happening.
The Indie Gift-A-Long (that's the big yearly event a bunch of folks organize on ravelry), is active right now. You'll find my Indie Gift-a-Long bundle and details of how to use it here (those patterns are 25% off during sale portion of the Gift-a-Long).
If ravelry doesn't work for you, some other folks have organized an similar event off ravelry called Fasten Off Yarn-a-Long. You'll find info about it here (the sale part of that hasn't started yet, but when it does, they'll be the exact same patterns as are in the Indie Gift-a-Long at the exact same discount).
I know that's a tiny bit more complicated than usual, but that's because folks wanted me to do the Indie Gift-a-Long and the Fasten Off Yarn-a-Long, and I also wanted to do my own thing, and everyone has just slightly conflicting schedules and rules. But we're knitters, we're clever, we can do this!
The quickest/simplest/easiest choice is just to use the code THANKS on either ravelry or payhip. You'll get 25% off for sure. And if you're doing shortly after this post goes live, or if you happen to catch me on instagram/twitter over the next few days, it might be even more!
P.S. A few quick notes, just to way over clarify things, in case you're like me and not happy unless you've added in several unnecessary footnotes and qualifications and explanations.
1) The code THANKS will take at least 25% off everything I sell directly on either ravelry or payhip. That's the vast majority of the things I've designed! But there are a few things that are, say, in other people's books where I don't have the rights to sell them directly right now, and I can't give you a discount on someone else's book. If the code doesn't work on a pattern, that's almost certainly why.
2) The cart systems at ravelry or payhip only let you use one code at a time.  That could occasionally mean, on things like sets or book patterns where there's already a discount in place, that you may want to check which option gives you the best price.  I think it will almost always be using the code THANKS, but I also am not cool enough to think of every possible permutation, so I wanted to mention it so you can check if you're so inclined.
3) I'll occasionally be fiddling with the code THANKS to make it take even more off. I don't know exactly when or how often, a lot of it depends on how often I find myself at my computer over the next few days (and honestly, how people behave themselves while this is happening). I can tell you it'll be more for the first hour or so after the post goes up, so try that right away if you're interested. After that, your best bet is to follow me on instagram or twitter where I'll mention it from time to time over the next few days. But I literally don't know when else I'm going to do it, so I can't tell you (and if I get a bunch of folks asking, I'll probably just not do it very much at all, because it will make me feel bad, and that's not how any of this is supposed to work).
4) I don't make the rules for the Indie Gift-a-Long or the Fasten Off Yarn-a-Long (which is a polite way of saying pretty please don't yell at me because they happen on slightly different schedules, I didn't set it up, but I do need to follow their rules). I've done what I can to make sure everyone has access to the same patterns at the same discount, so seriously, don't yell at me, it will make me sad.
Mailing List
Want to hear when a new pattern comes out or something fun is going on? Sign up below!
Patreon
Want to support the content I create, get nifty bonus material for some of my favorite patterns, or get every new release delivered right to your inbox? Head over to patreon and sign up!
Search
Archives