Leaf babies or mushroom friends?
So voting last time was actually weirdly fun (or, possibly, I'm just really liking the idea of a super low stakes vote where no one's safety or bodily autonomy or civil liberties are on the line?), so let's do it again!⁠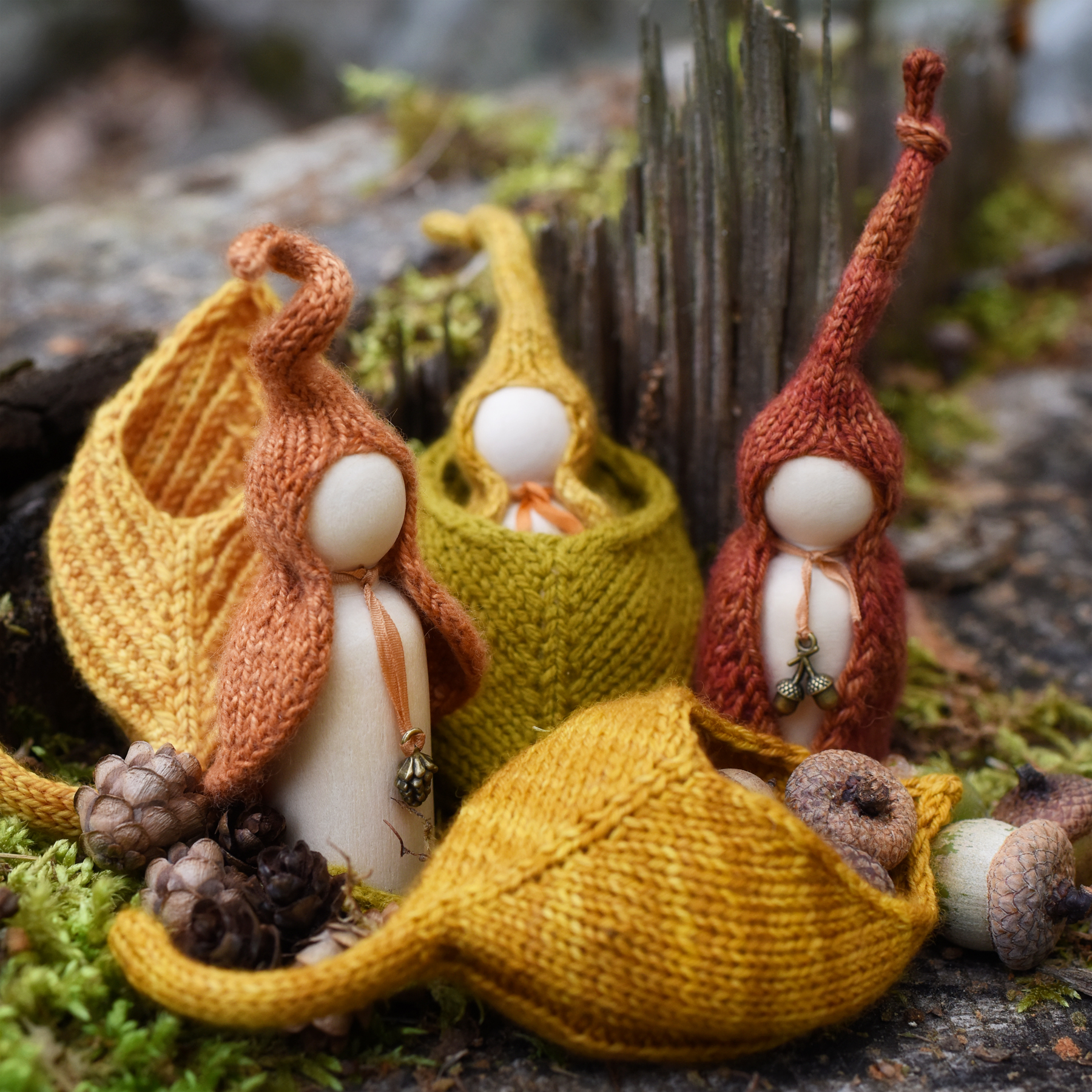 Last time we voted on whether the pointy hat or the potion bottles should come back (pointy hat won & came out Tuesday, patrons who get patterns can download it here, everyone else can find it here). Those two had something of a seasonal deadline, so they came first, but I've got two other patterns with a strong fall vibe that I've had a stack of requests for. ⁠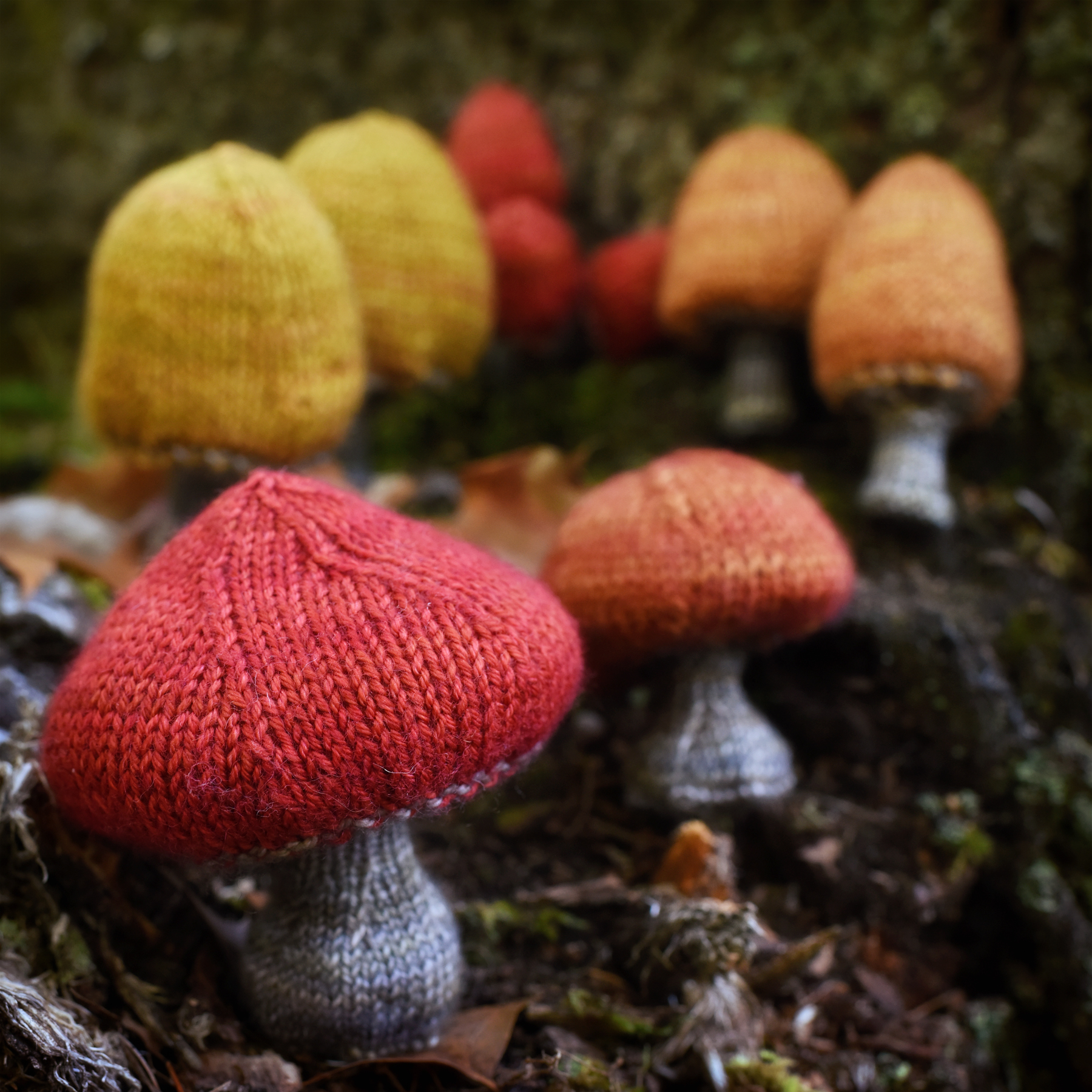 So let's do it again! Should I bring back Nestled (those are the wee leaf babies in the first picture) or Foraged (those are our little mushroom friends in the second picture)? ⁠
Poll is up over on patreon! ⁠
I'll leave voting open for a few days, and then whichever one wins will come back soon (maybe late this month, maybe first thing next month, depending on how many more of my kitchen appliances decide to self destruct and whether they manage to talk the car into joining their rebellion between now and then…adulthood is SO much fun).⁠
Oh, and a couple of folks asked, you totally don't have to be one of my patrons to vote! But I think you do have to have an account with patreon itself (sorry, their platform their rules, and I am truly not cool enough to manage voting in more than one place).⁠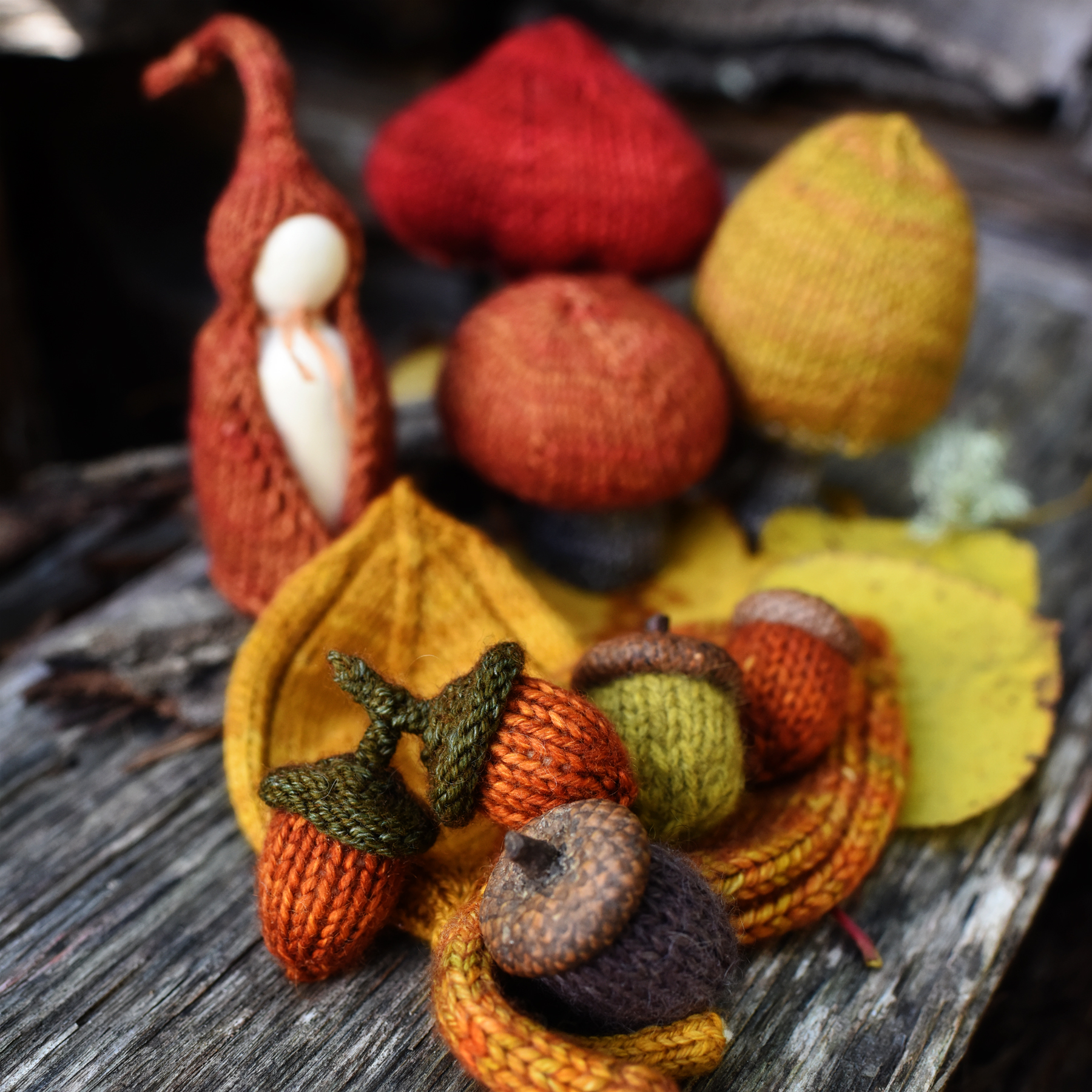 And as always, if you're a US citizen and haven't checked yet this fall, how about you go check your voter registration or register to vote if you haven't yet. My favorite resources for that are vote.gov and howto.vote. It takes about three minutes for most folks, and it's important!⁠
And someone will ask, so the third picture is the leaf babies from Nestled, the mushrooms from Foraged, plus the acorns from Hoard because wow does it amuse me to pile all of them together like that, and I take what amusement I can find these days!
Mailing List
Want to hear when a new pattern comes out or something fun is going on? Sign up below!
Patreon
Want to support the content I create, get nifty bonus material for some of my favorite patterns, or get every new release delivered right to your inbox? Head over to patreon and sign up!
Search
Archives