Monthly Reminder
Remember how, ever since Roe v Wade was overturned, I've been saying that abortion pills are safe and effective and you can order them online in all 50 states? Well, there's a case in front of a Texas judge right now that wants to change that.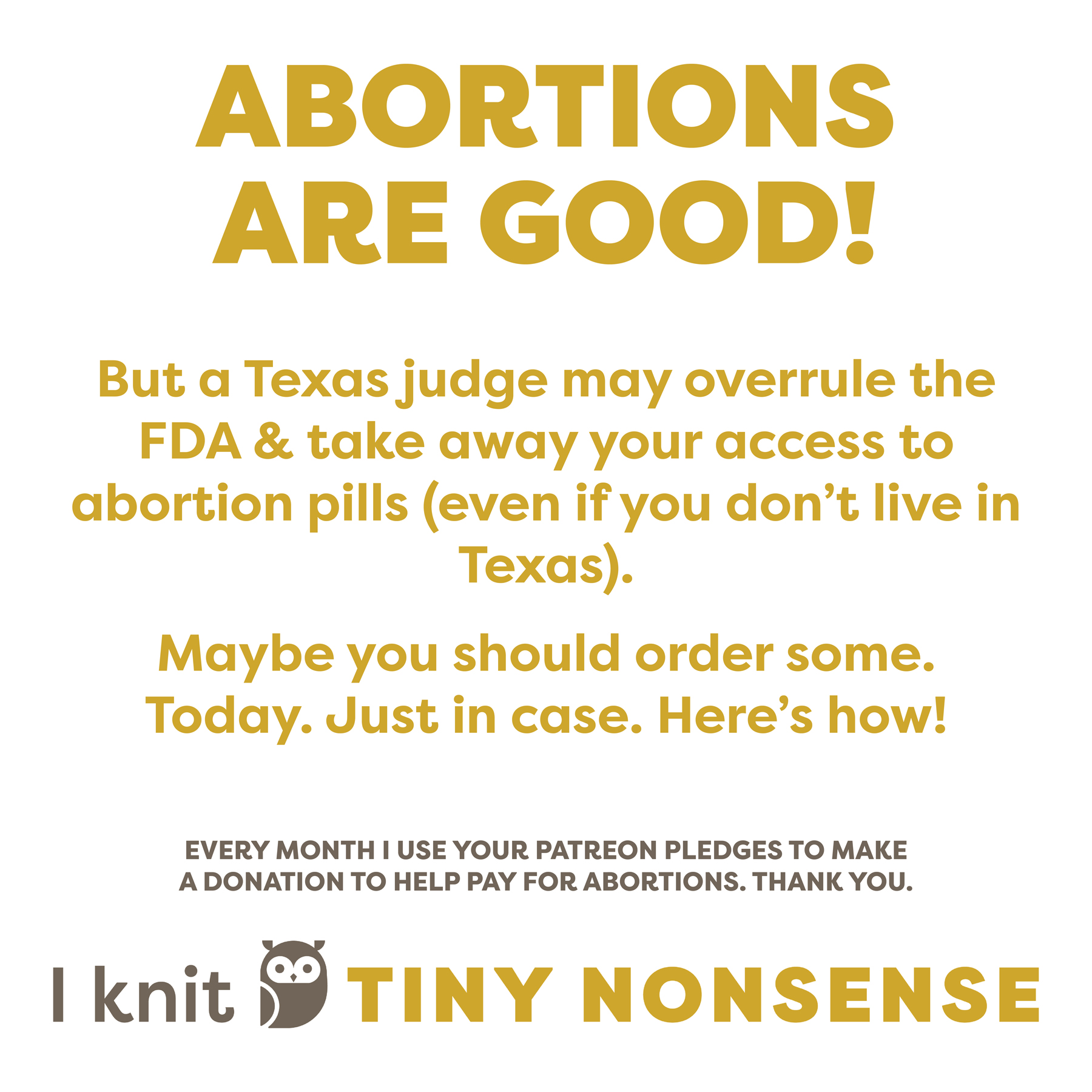 The lawsuit is trying to get the FDA approval of mifepristone (one of the abortion pills) revoked. It appears to be a laughably bad case from a legal standpoint, but it's being heard by a far-right judge who is an outspoken abortion opponent, so there's every chance it will succeed.
It's not clear exactly what will happen when this case is decided. No matter what happens, there will be more court cases. No matter what happens, there will still be an ongoing, organized effort to take away your ability to control your own body.
This isn't going away. It's going to get worse. You will have fewer options in the future than you do now. Because the folks making the rules don't believe people who can get pregnant deserve bodily autonomy.
Which is terrifying.
It's also why I want to make damn sure every person who follows me knows you can order abortion pills online. Today. Right now. Even if you're not pregnant. To have on hand (they last about two years).
Before it's too late.
The good folks at Aid Access can get you abortion pills. Even if you live in a state with restrictive laws. Even if you're not currently pregnant. Even if you can't afford them.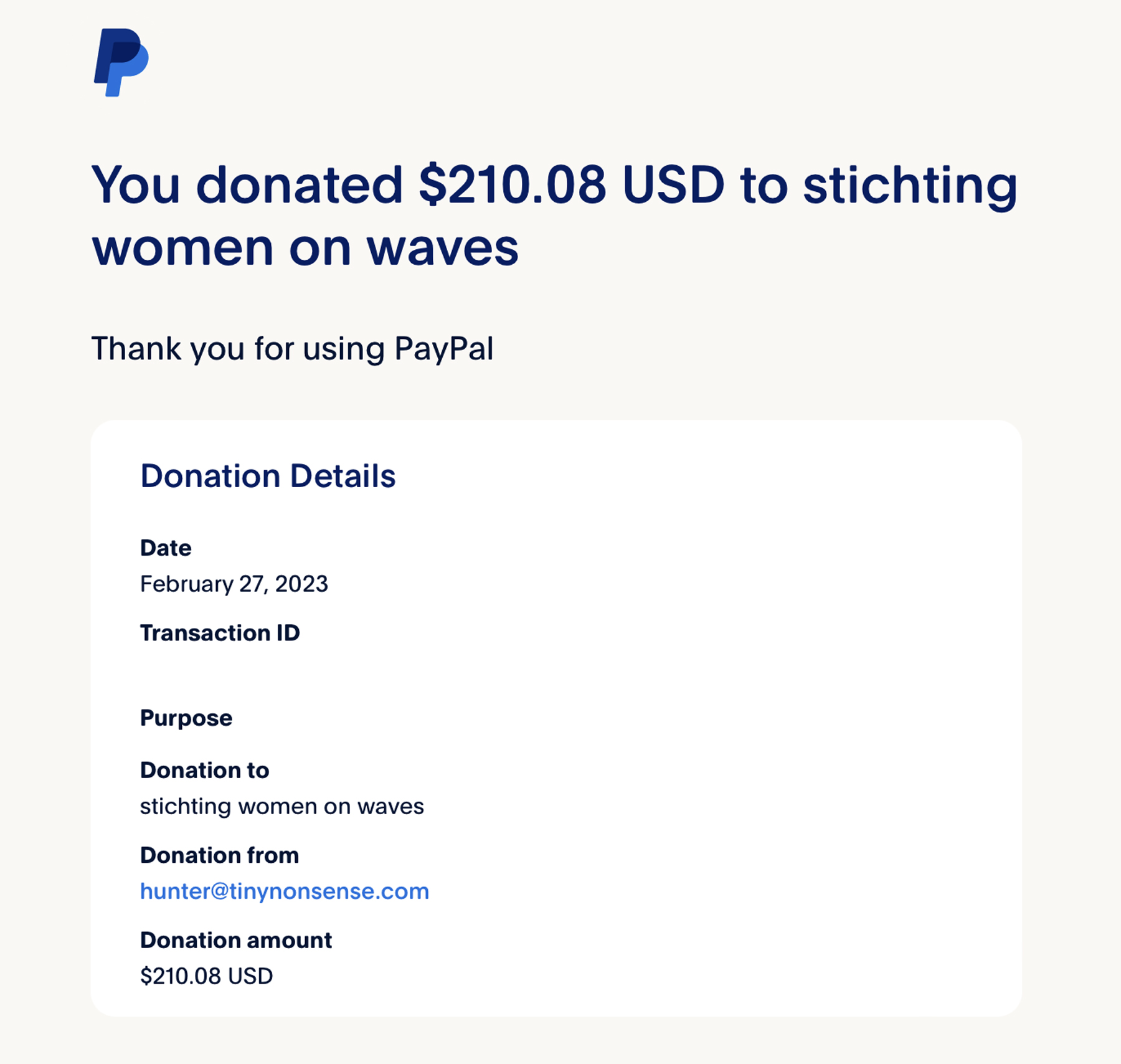 That's why I send them a donation every month (via their parent organization, Women on Waves, which is where they ask donations in support of their work go). Because they're doing tremendously important work, and we need organizations like this more than ever.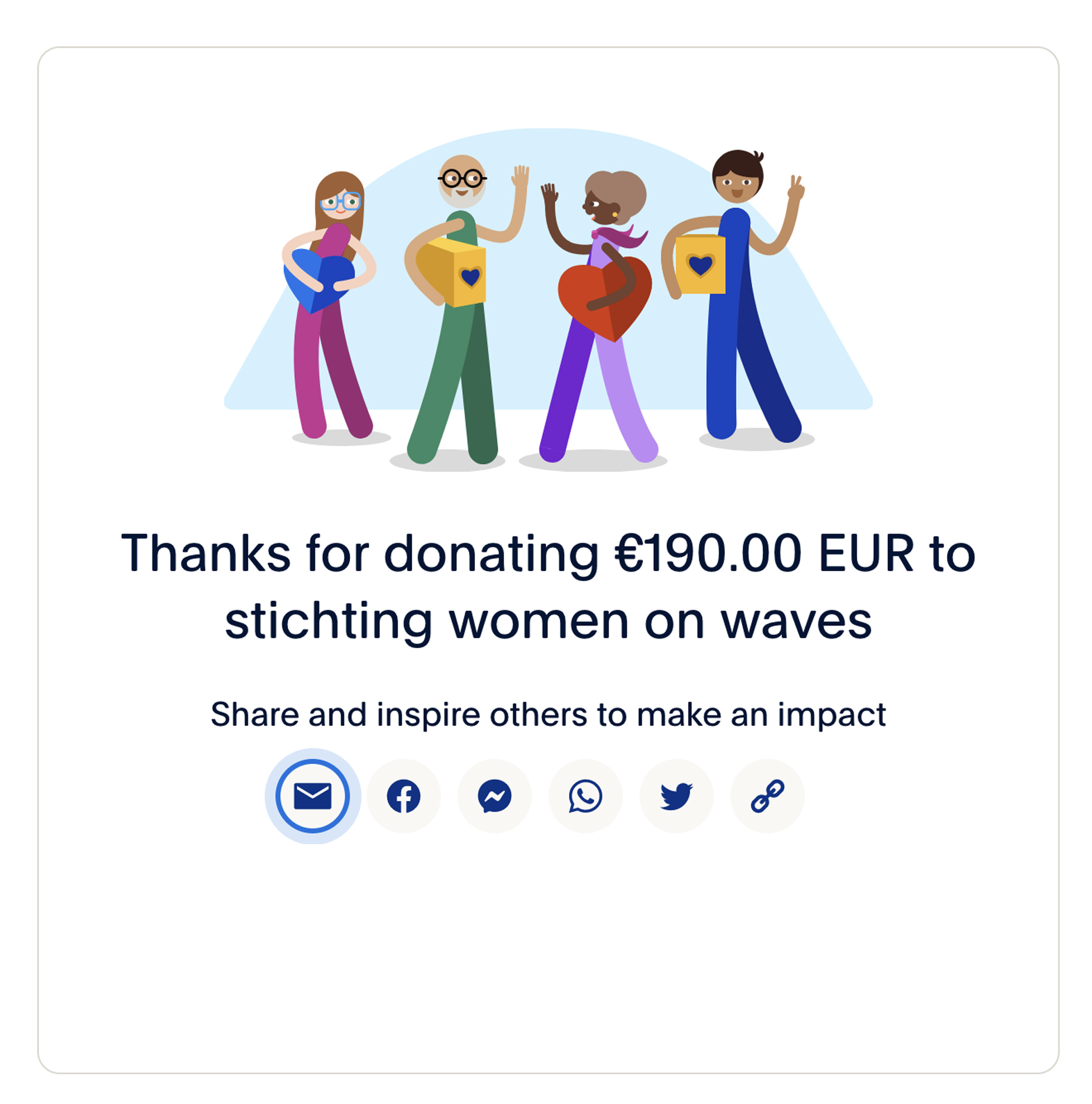 As a reminder, I am hugely pro abortion. If you support me or buy my work, I'll use some of your money to support abortion rights.
The vast majority of you feel the same way, which is amazing, thank you!
But if that bothers you, feel free to see yourself out. Quietly. No need to make a fuss.
Mailing List
Want to hear when a new pattern comes out or something fun is going on? Sign up below!
Patreon
Want to support the content I create, get nifty bonus material for some of my favorite patterns, or get every new release delivered right to your inbox? Head over to patreon and sign up!
Search
Archives