Growth
You know those comments that, in the past, would have wrecked your mood for days? But now you just shrug and go 'eh, some people are like that?'⁠
⁠
Because that's what happens when I get comments about my prices these days. And I kind of love it. It feels like growth!⁠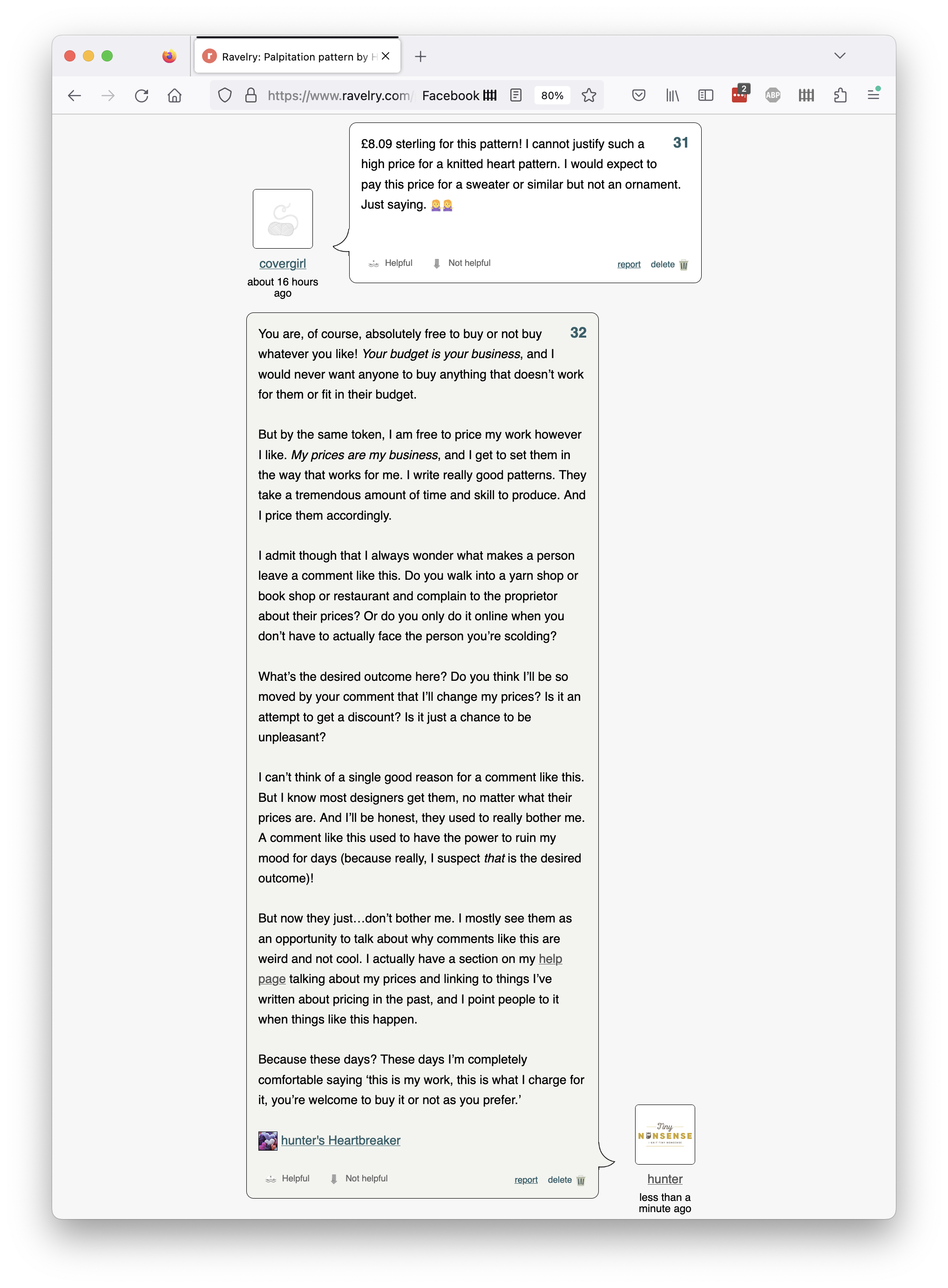 But it didn't happen overnight, and I know lots of designers still feel bad when they get these. Seeing other makers talk about their experiences with comments like this has helped me tremendously over the years, so I try to talk about it when I get them.⁠
⁠
Let's look at the comment itself. It begins "£8.09 sterling for this pattern!" As though perhaps I didn't know how I priced my work (my individual patterns are $10 each). Then we get "I cannot justify such a high price for a knitted heart pattern." (Ok! So don't! That's absolutely fine!)⁠
⁠
Next is "I would expect to pay this price for a sweater or similar but not an ornament." This reflects a common misunderstanding! Just because a project is small doesn't mean telling someone how to make it is a small undertaking. Here's what the pattern this comment is about looks like: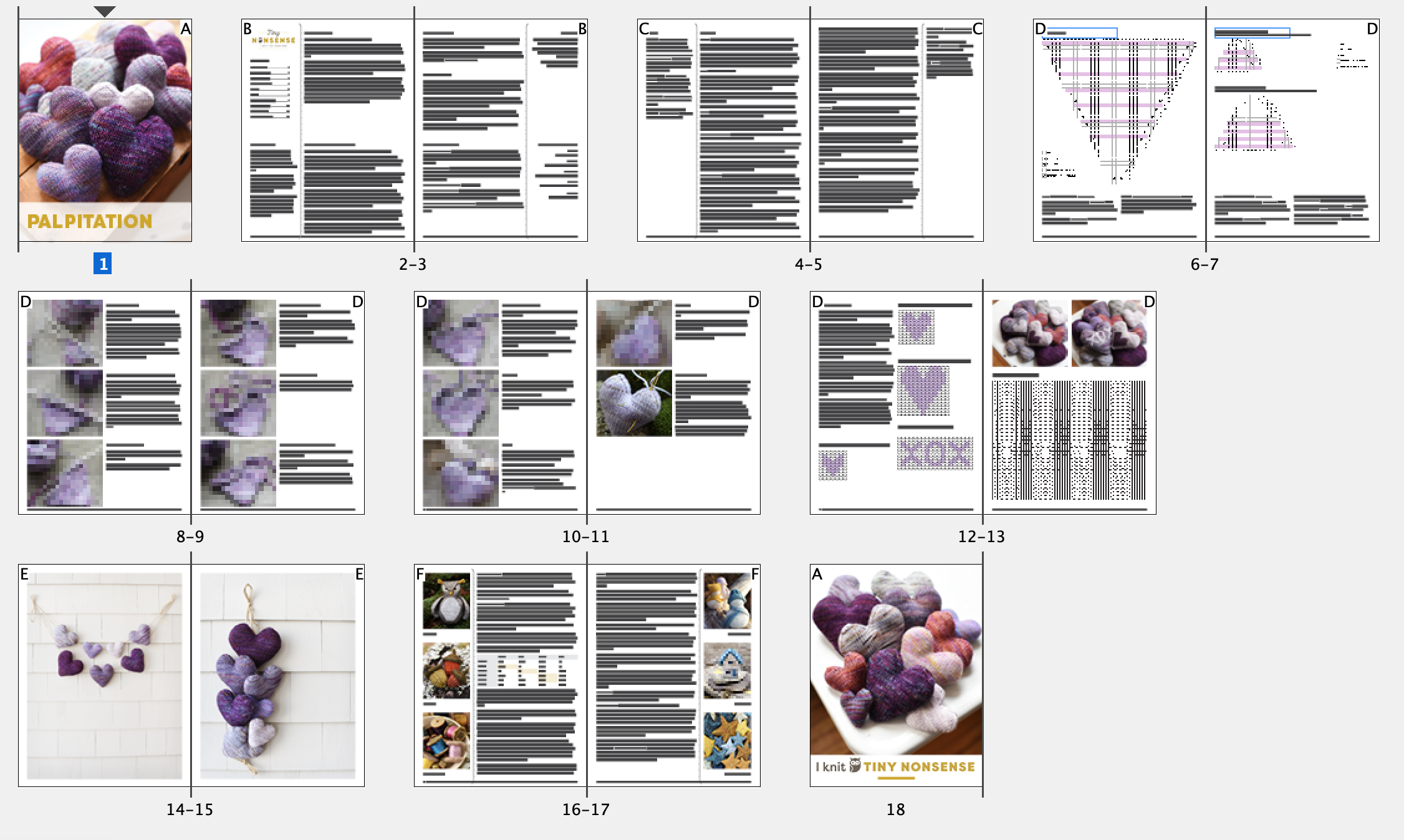 ⁠
That's 3 pages of pattern text, 2 pages of charts, 4 pages of step-by-step photos, and 2 pages of embroidery options (plus all the usual admin stuff and pretty pictures). Because here's the thing…if you need (or just want) a pattern to make something like this, you probably need (or would at least appreciate) a bit of hand holding along the way!⁠
⁠
I generally find that the simpler the project looks, the more the details matter, and so the more information you need to convey in the pattern (this is actually one of my shorter patterns). I've certainly seen sweater patterns that are less detailed.⁠
⁠
The comment closes with "Just saying. 🤷‍♀️🤷‍♀️"⁠
⁠
I maintain that nearly every version of 'just saying' can be accurately translated as 'I know what I've said is actually quite awful, and I've decided to say it anyway.' This is a perfect example.⁠
⁠
As for my reply? Well, I said exactly what I needed to say. The text is a little hard to read in the picture (and rather long to post here), so I'll link you to it.⁠
⁠
I stand by every word.
Mailing List
Want to hear when a new pattern comes out or something fun is going on? Sign up below!
Patreon
Want to support the content I create, get nifty bonus material for some of my favorite patterns, or get every new release delivered right to your inbox? Head over to patreon and sign up!
Search
Archives