Monthly Reminder
Every month I write a post saying "abortions are good" and send a donation to Aid Access. And this month, I actually have some good news to share!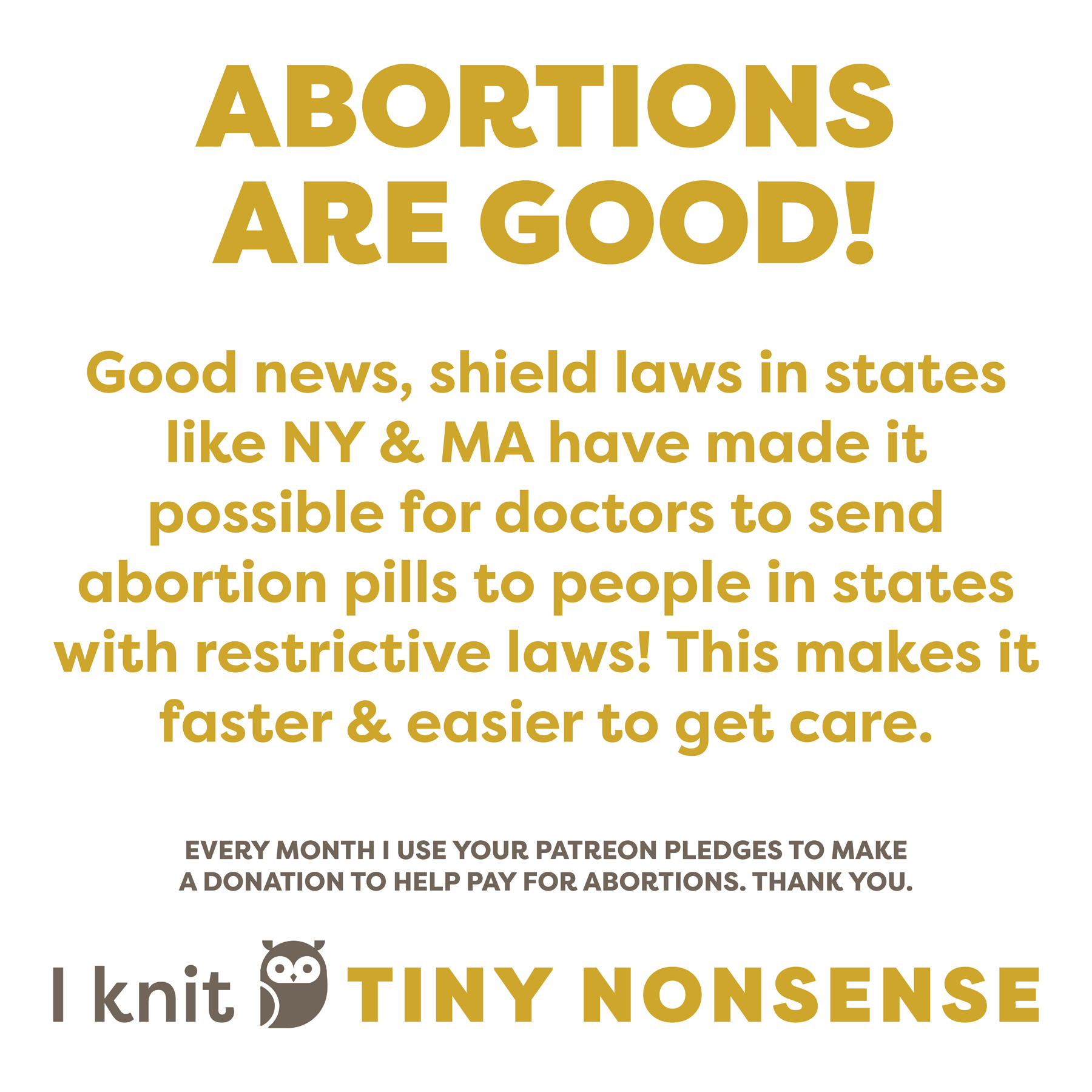 There's a new, faster way for folks in states with restrictive abortion bans to get abortion pills.
Everyone, no matter what state they live in, can order abortion pills online (even if you're not currently pregnant, even if you just want to have them on hand just in case or because you're worried you won't be able to get them later if you need them). But until recently, if you lived in one of the states with really bad restrictions, the groups that provided the pills had to use an overseas doctor to write the prescription and had to ship the pills from an overseas pharmacy. This was perfectly safe! But it did add a couple weeks shipping time to the process.
But recently, states like Vermont and New York and Massachusetts passed shield laws that protect doctors in those states and make it possible for them to write prescriptions and ship pills to folks in restrictive states. This isn't without risk for the doctors (both legally and in terms of personal safety), but some of them are brave enough to do it anyway.
So now, thanks to those brave doctors and the good work of the folks at Aid Access, people in restrictive states can get abortion pills much more quickly. And taking pills as early in your pregnancy as possible makes them even safer and more effective.
And, while it's absolutely terrifying that we need to pass shield laws to make it possible for doctors to do their work, it's amazing that this happened. The system is deeply broken, but this is what doing what you can within a broken system looks like. We're going to need more states doing things like this (and not just on abortion, places like California and Minnesota are working to provide care and refuge to trans folks through similar shield laws) as things continue to decline. So if you live in a state with decent protections, this is a great next thing to start pressuring your state government to do.
Because there's more to be done. So much more.
But for now? For now we take a moment to celebrate some good news!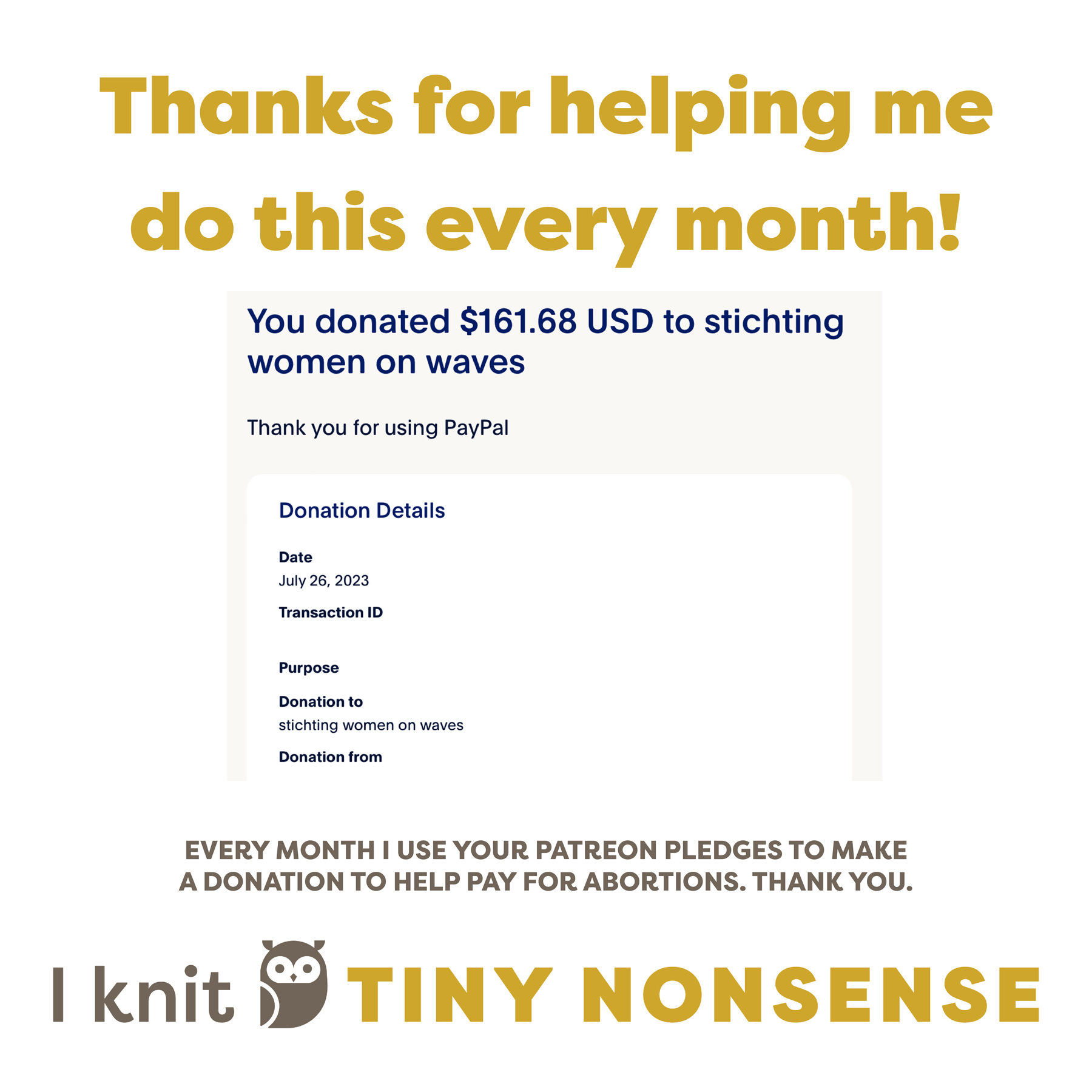 (Admin reminder that Women on Waves is Aid Access' parent organization and where they ask donations in support of their work go. It's also a Dutch organization, so donations are in euros, which is why the amount is odd and slightly different every month. I do at least $150 a month, rounded up to whatever the nearest amount in euros is, so here this is €140, which happens to be $161.68 as of the moment the transaction went through.)
Mailing List
Want to hear when a new pattern comes out or something fun is going on? Sign up below!
Patreon
Want to support the content I create, get nifty bonus material for some of my favorite patterns, or get every new release delivered right to your inbox? Head over to patreon and sign up!
Search
Archives