Community Supported Patterns
When a new pattern comes out, I create a code that allows for a small number of free downloads of that pattern. To figure out how many, I add the copies I can donate myself to the copies that other folks have donated.
The codes are not intended to be a free pattern frenzy.
They are intended for folks who could use a little treat but don't have room in the budget for luxuries at the moment.
We're doing this on the honor system. You know your budget better than I do, and you don't have to justify anything to me. But there are a limited number of codes, so if you can afford to buy a pattern, please leave the codes for someone who can't.
If you have space in your budget to donate one to someone else, you can do that here.
Current Pattern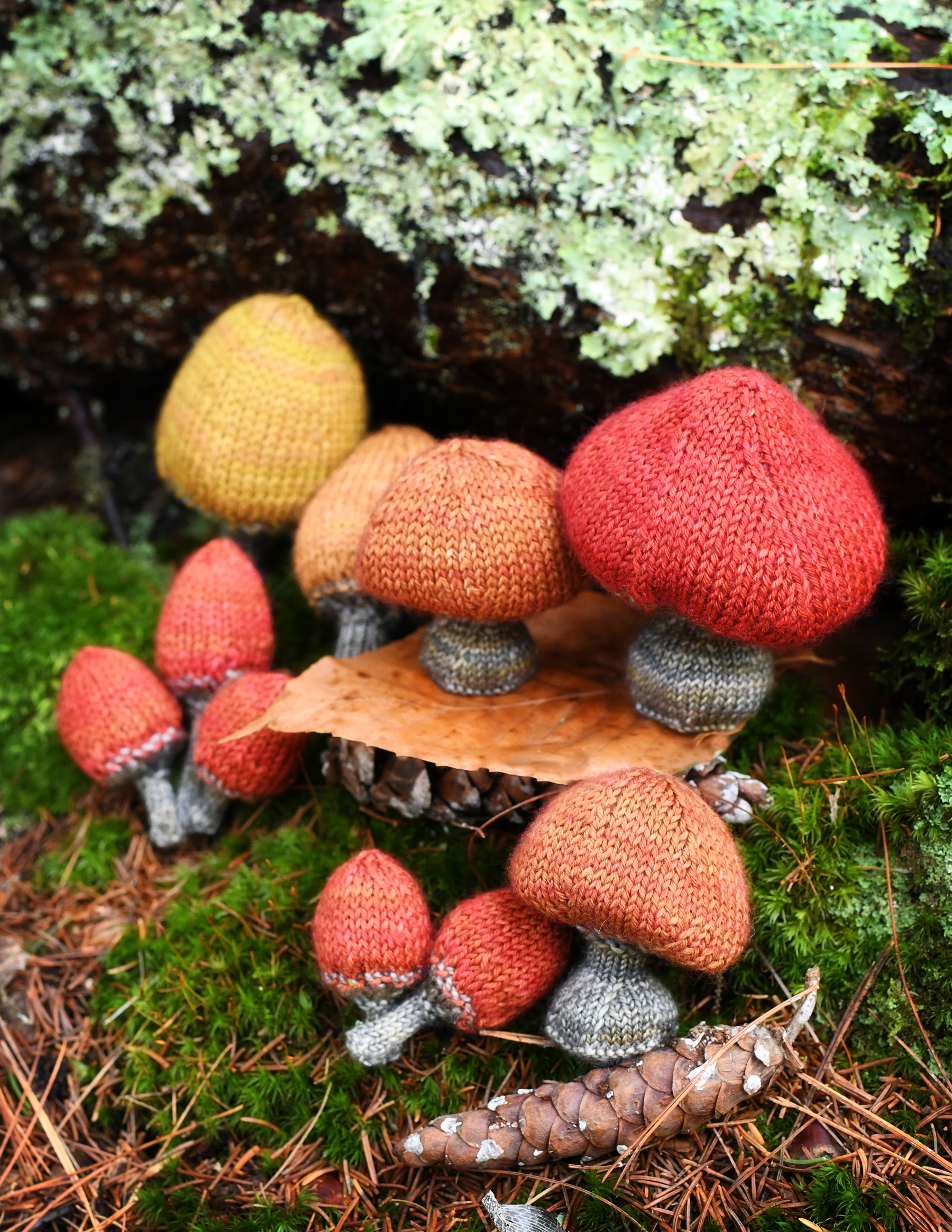 We had $121.00 in donations through the community supported pattern program between February 1, 2023 and March 13, 2023.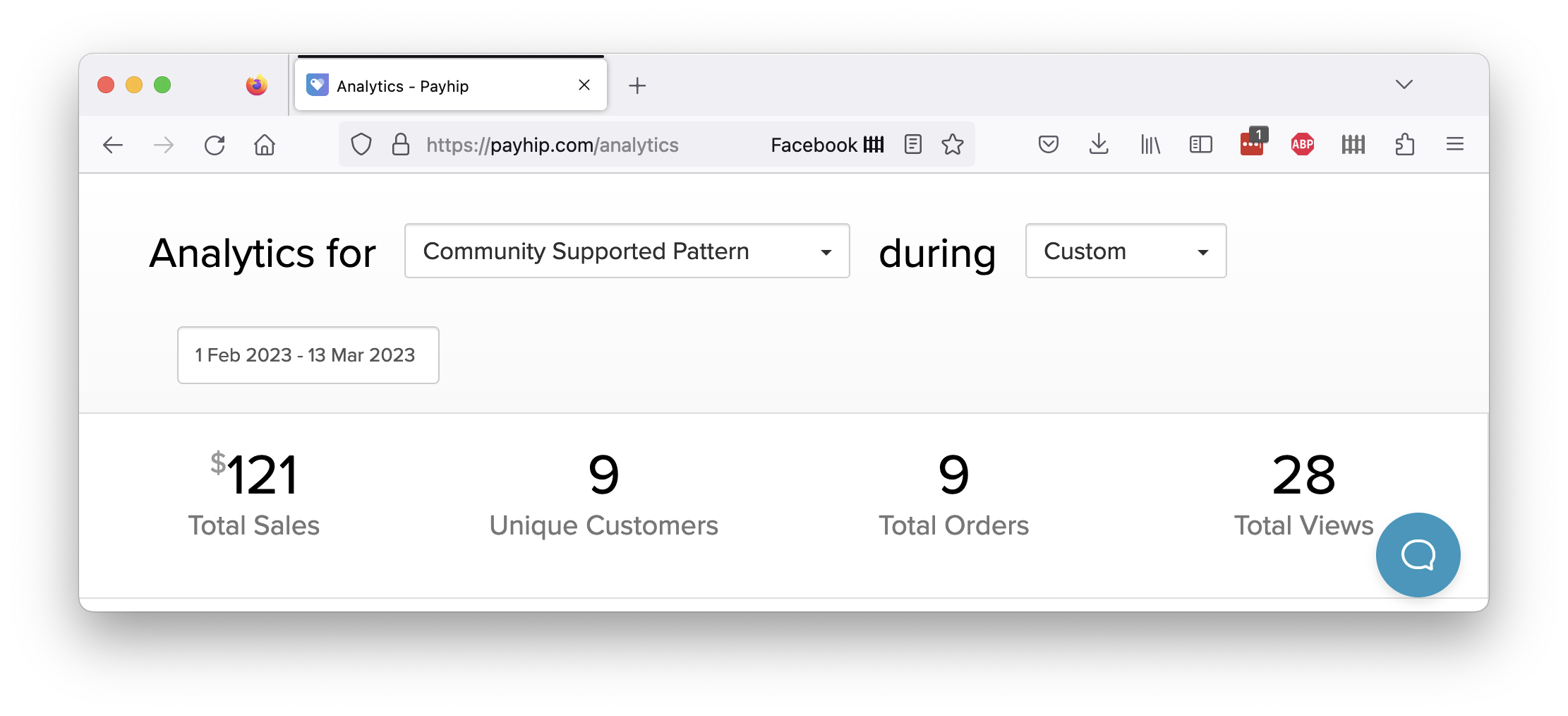 Patterns cost $10, and I did a 20% discount to mailing list folks for this one, which makes the pattern price $8.00. So $121.00 in donations covers 16 patterns ($121.00 divided by $8.00 is 15.125, I rounded up). I'll add in 14 copies of my own, which brings us to 30 free copies available.
If you'd like to use one of the free copies, you can use the code SPORES on payhip* to download the pattern for free. The codes are active as of 8:00 am eastern time on Tuesday, March 14, 2023.
If the code doesn't work, it means all the codes have been used. I absolutely expect that they'll be used quickly. I'm explicitly asking you not to message me saying that you're upset that if they were used before you got to them.
When I've tried things like this in the past, I've gotten lots of nasty notes about how quickly the codes get used. I'm going to be uncomfortably honest and say that I find it really disheartening to be told (over and over and over for days at a time) that the work I've done to set up and manage this program and the free patterns I'm giving away aren't enough.
Things are hard, and I'm doing my best to help how I can. This program feels like the best way I can think of to help out folks who don't have the resources for a small luxury, to provide a way for folks who have a little more leeway in their budgets to help someone else out, and to still get paid for my time and cover the costs of producing patterns & running this business.
I want to help. I'm happy to help. But getting shouted at tends to make it much less enjoyable. So seriously, please don't do that. But, I think if everyone can play nice, this can work well for all of us!
*The code only works on payhip because managing codes on two different platforms is a lot of extra work. Everyone can use payhip, but not everyone can use ravelry. So to make it available to everyone, the community supported patterns are only going to be available through payhip.
Mailing List
Want to hear when a new pattern comes out or something fun is going on? Sign up below!
Patreon
Want to support the content I create, get nifty bonus material for some of my favorite patterns, or get every new release delivered right to your inbox? Head over to patreon and sign up!
Search
Archives