Show off some more
Ok, yarns part two (because I couldn't put all that pretty in just one post, you might die).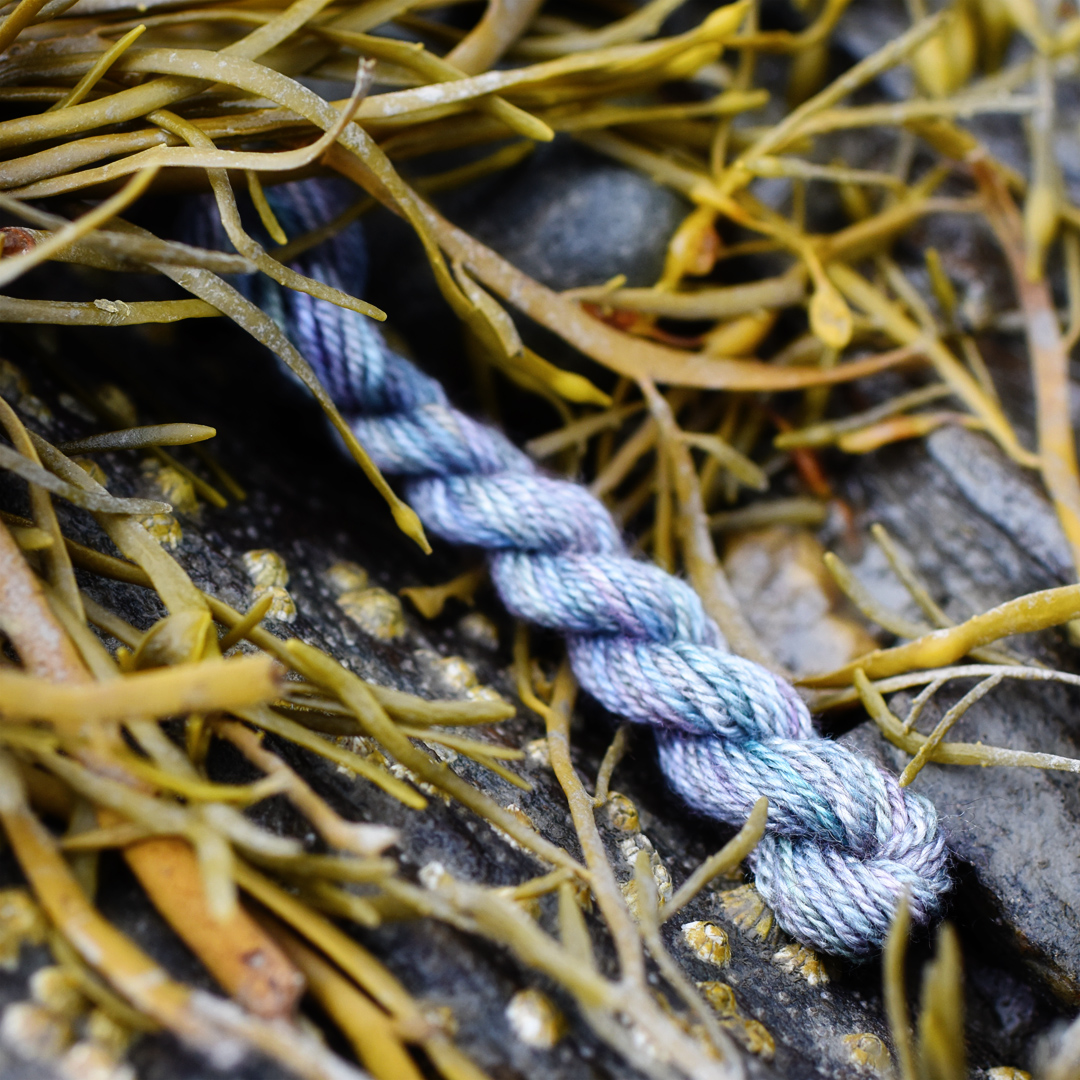 This is Apex by Seven Sisters Arts in the color Water Nymph. Ok, something a little different here. We've got our old friend superwash merino, but instead of adding nylon or cashmere, this adds yak (yes, yak!) and silk. The silk is freakishly strong, so it helps do the functional work nylon would do, but it also adds a delightful sheen. And the yak is naturally darker in color than the wool, so the yarn is sort of gray before it's dyed. Which sounds like it might be a bit grim, but when Karen works her magic, I swear it absolutely glows.
Every time I see this yarn it's a struggle to put it down…I just want to hold it and pet it and walk around the house putting it in different lights. It looks different (and amazing) every time. If you ever have the chance to see it in person, totally do it, you're in for a treat!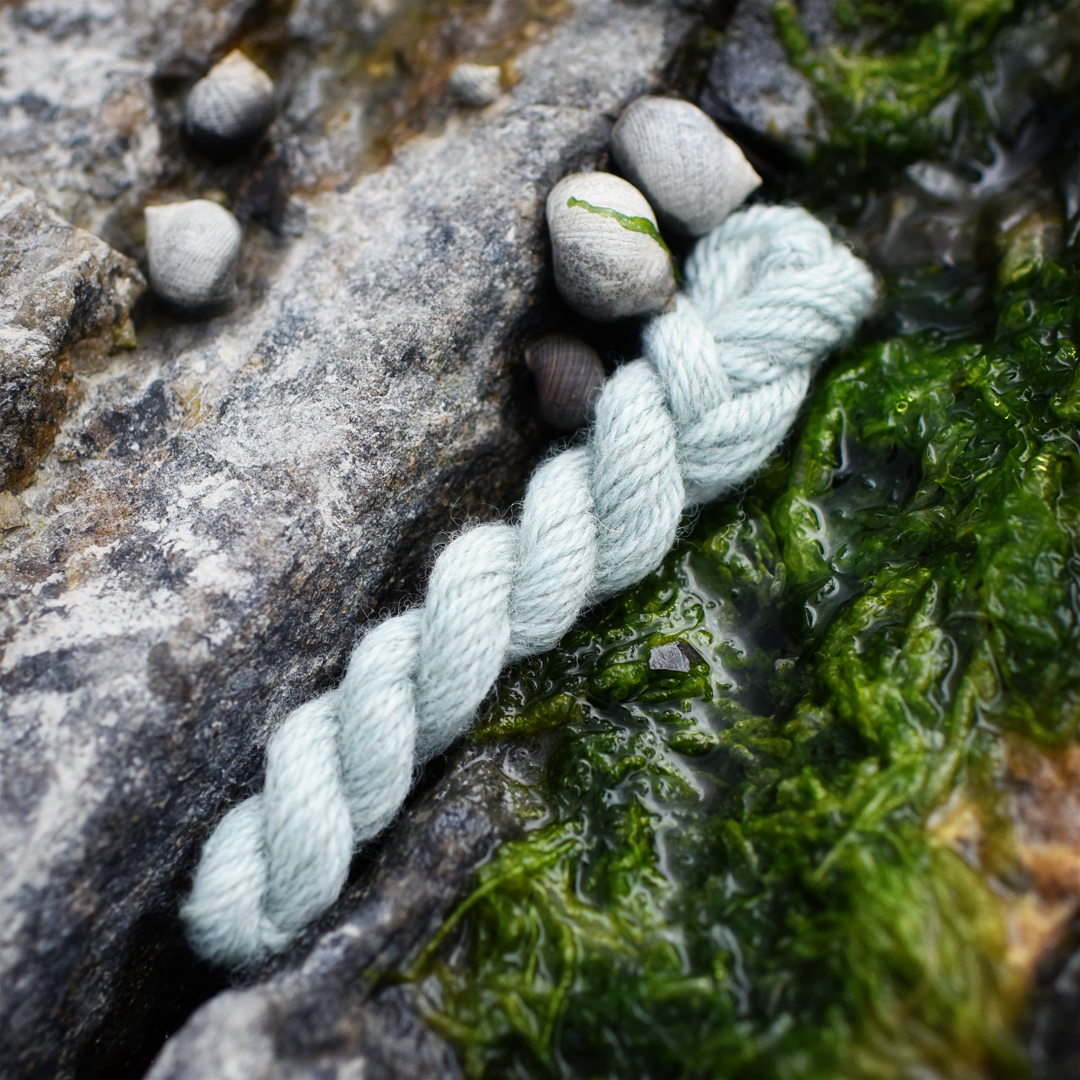 This is Chickadee by Quince and Co in the color Angelica.⁠⠀Now, this isn't quite a typical sock yarn. It's sport weight, so it's a little bit thicker than you might expect (my love for thick socks is well documented). And it's all wool (no nylon or silk or anything to make it extra strong). Now, the way you make 100% wool work for socks is first to look for a tightly twisted yarn (this is a lovely example), and second to knit them at a suitably firm gauge (you can totally knit this yarn at 7 or even 7.5 stitches per inch). Do that, and 100% wool socks will last just as long as ones with nylon!
And yes, the socks in the book will all have sizing info for working at 8.5 stitches per inch (a good gauge for most traditional sock yarns) and 7 stitches per inch (a good gauge for most sport or dk yarns). I know I'm not alone in my thick sock love!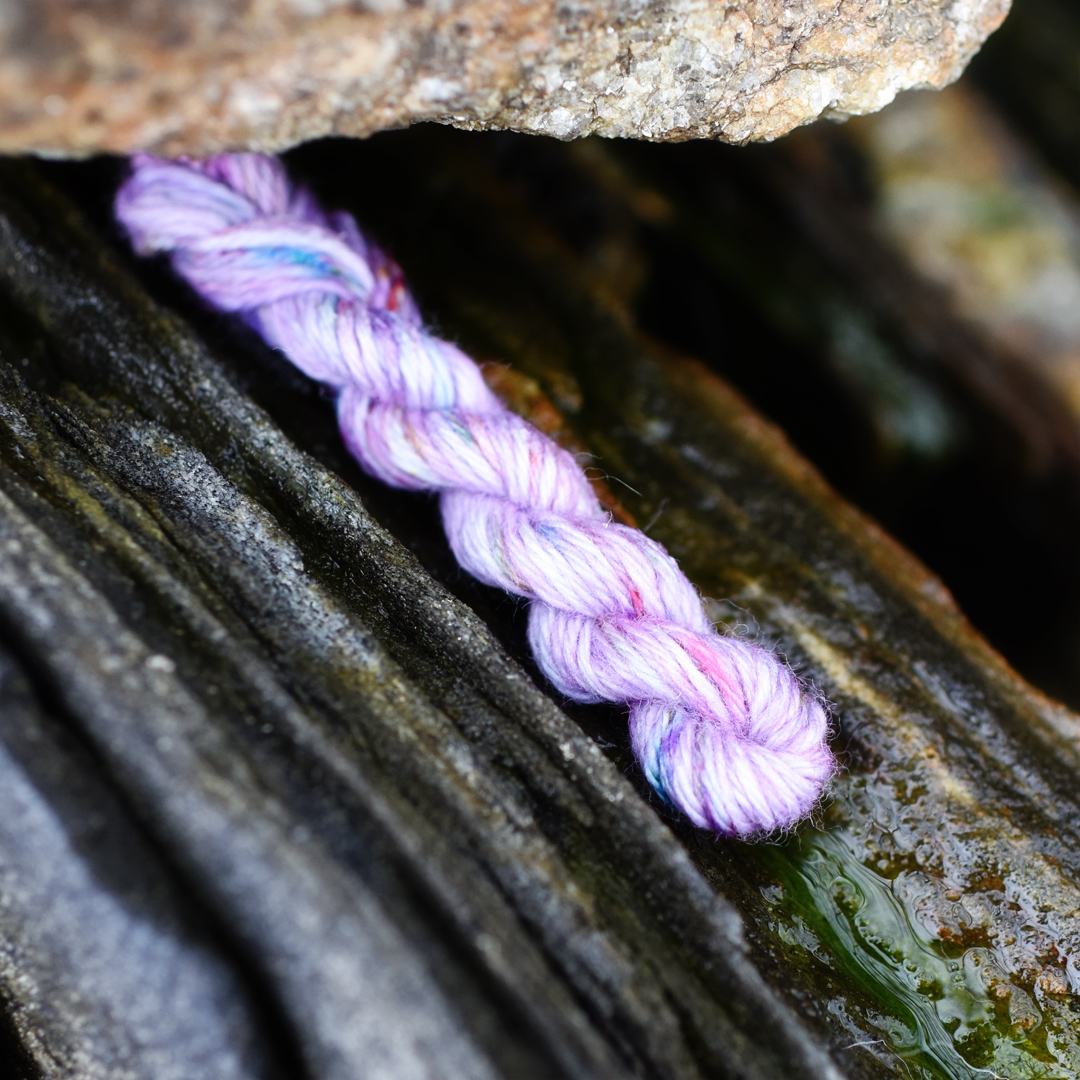 This is Everyday DK by Ontheround in the color Hologram.⁠⠀This is another thicker yarn. Dk this time instead of fingering. As with the Quince one we talked about earlier, the secret to using an all wool yarn for socks is to knit it nice and tight. Someone out there is going to think I'm mad, but I would go 7 or 7.5 stitches per inch with this yarn for socks.
Knit it tight enough and the yarn doesn't have room to rub around and get worn down the way it would if you worked at a looser gauge. And that means you'll get to enjoy all those lovely purple speckles much longer!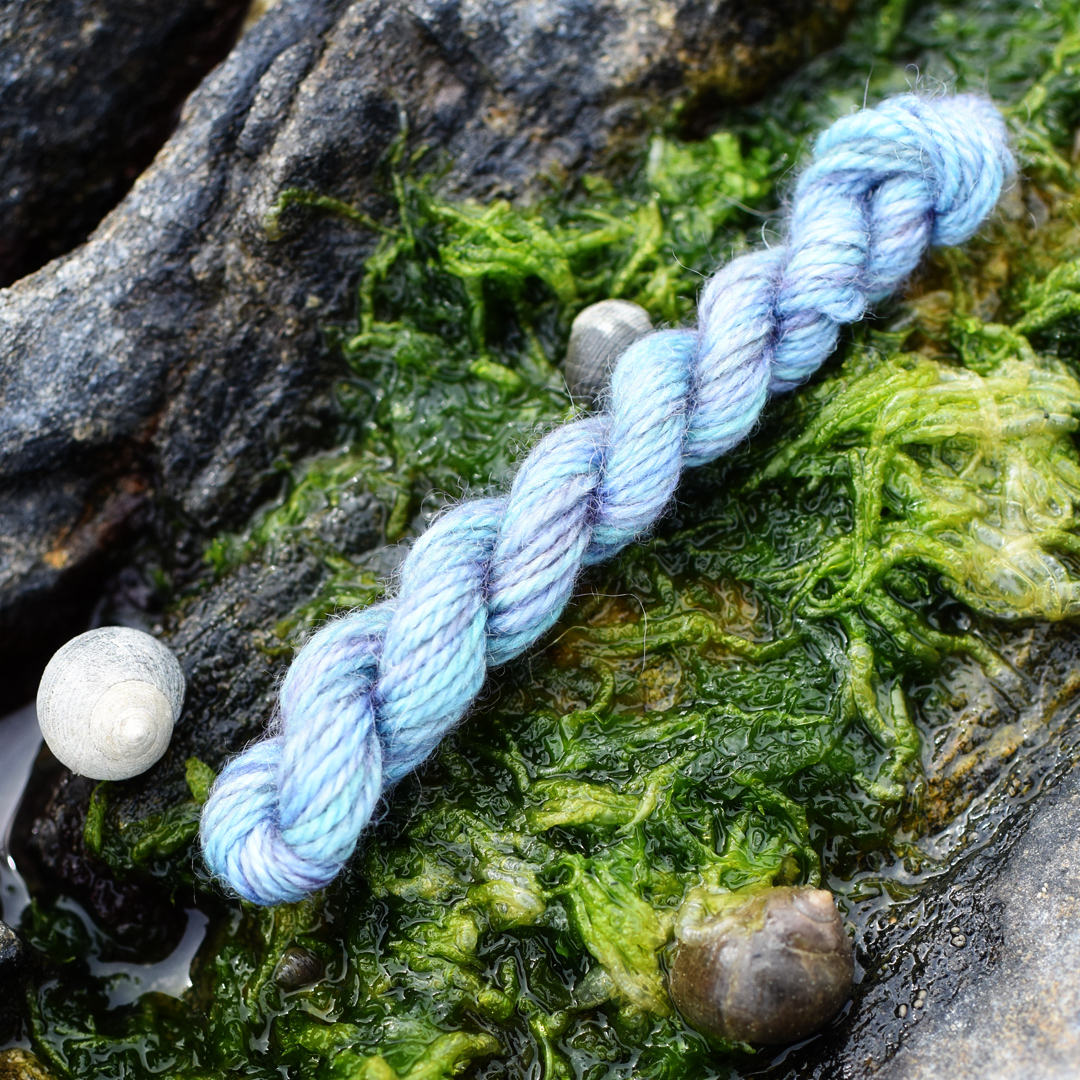 This is Bluestocking by String Theory Hand Dyed Yarn in the color Bimini.⁠⠀Back to the more traditional weights here, but with a slightly different fiber. This is Bluefaced Leicester and nylon. The nylon does what it does best (make things a bit sturdier). The BFL is somehow just the tiniest bit shimmery (not like full on glitter bomb, just a little glimmer) with just a tiny bit of a fuzzy halo. It does amazing things when you knit it up!
Ok, that's the last of the yarns. I'll start showing you some swatches (because yes, yes I knit So Many Swatches) over the next little bit, and then I'll start flashing the socks themselves (at which point I'll probably need to go have a bit of a lie down because it will mean the book is almost here, and that's when I traditionally have a bit of a panic).
Mailing List
Want to hear when a new pattern comes out or something fun is going on? Sign up below!
Patreon
Want to support the content I create, get nifty bonus material for some of my favorite patterns, or get every new release delivered right to your inbox? Head over to patreon and sign up!
Search
Archives