Excursions
Ok, this was fun last time, let's do it again.⁠
One chilly Tuesday morning, a week before the pattern came out, I went off on a little field trip. I needed to a nearby town to pick something up. I needed to get hat pictures. And I very much wanted to get out of the house (we're still pretty locked down thank you very much and we are not letting up when the end is in sight). So I figured I could do all three things at once.⁠
The route between home and my destination is well supplied with lovely, rocky spots that lend themselves to pictures, and it's still chilly enough outside that they are not overrun with people, so I figured I could manage errands, photos, reasonable safety precautions, and a bit of fresh air all at once.⁠
The first place I tried, a trail off the side of the road that leads somewhere pretty, was an absolute sheet of ice. I decided that, fond of you though I am, I was not going to go sliding off the side of a hill to take pictures for you.⁠
The second spot was less perilous but too sunny.⁠
The third spot? The third spot I could work with. It's a tiny pocket beach. The stuff out by the water was too sunny, but there is a Giant Wall Of Rocks at the back of the beach that had a bit of shade. And, thanks to the aforementioned chilly conditions, the Giant Wall Of Rocks was covered in Lovely Sheets Of Ice.⁠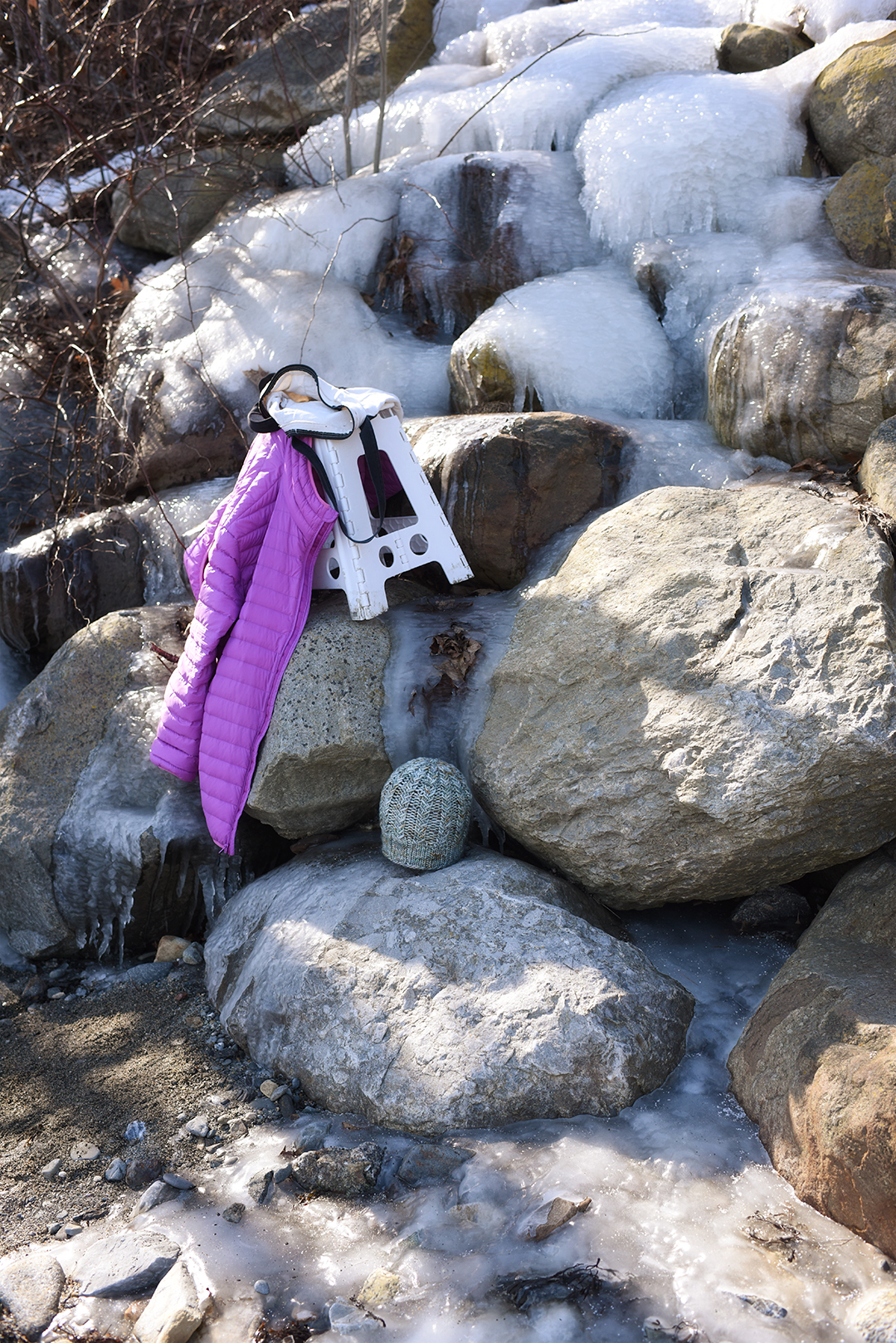 Alas, parts of the beach (like the part I needed to walk over and the part I wanted to stand on) were also covered in ice. But at least it was ice on a flat surface (rather than a steep hill) and there was handy sand to kick over the ice to provide a bit of traction. And the sun situation could be handled by constructing an impromptu sun shield from my step stool and jacket.⁠
Now, this did leave me in my shirt sleeves while taking pictures. But that turned out to be a good thing, because when I cut holy hell out of my hand on the thorns (the vines in the corner of the picture? roses—sharp roses), I only bled on my shirt, not my jacket, much easier to wash.⁠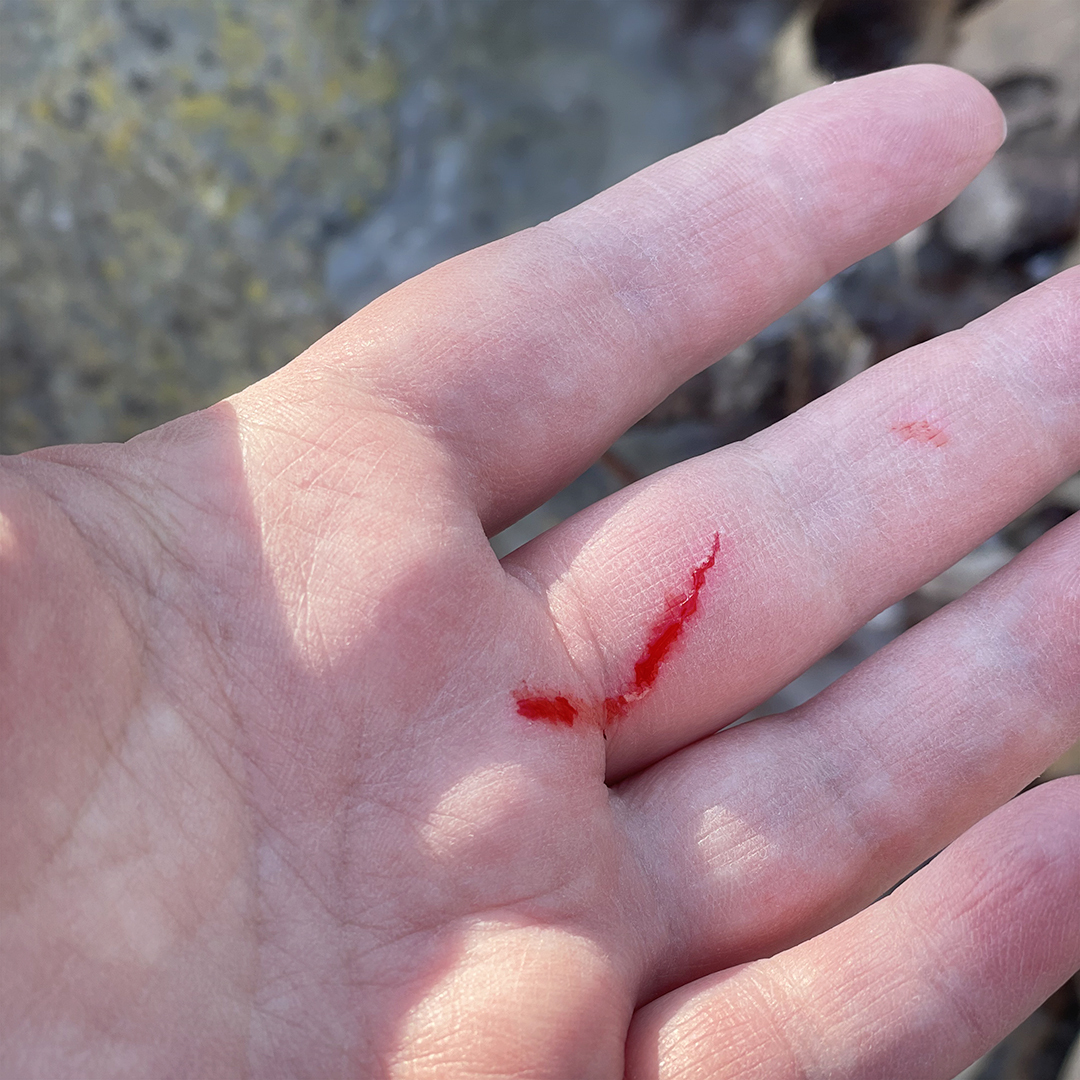 Is all this nonsense necessary? Nope, certainly not. Does it amuse me? Clearly. Does it lead to better pictures/more sales? Hard to say for sure, but I suspect so. Plus it's fun!
Mailing List
Want to hear when a new pattern comes out or something fun is going on? Sign up below!
Patreon
Want to support the content I create, get nifty bonus material for some of my favorite patterns, or get every new release delivered right to your inbox? Head over to patreon and sign up!
Search
Archives