Add a step
I'm going to talk about swatching & blocking. That always makes some folks a bit touchy. So I'll start by saying you are the boss of your knitting, and you can or not do whatever you want. ⁠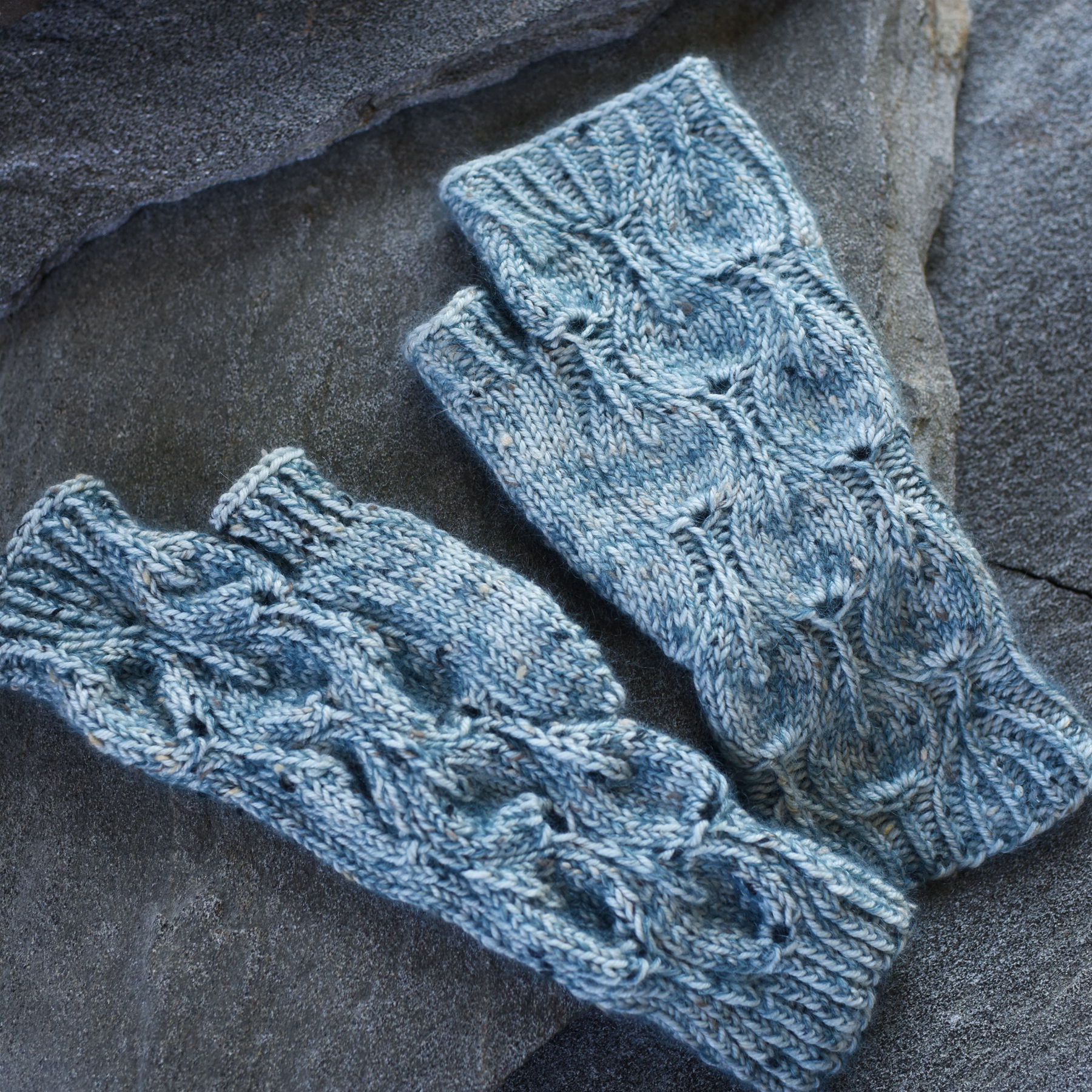 But holy wow do I have a whole bunch feelings about what gives you the best chance to end up with knits you like. And since I get a fair number of folks saying 'ooooh, I wish my knitting looked like yours,' I'm going to go ahead and talk about them a bit. Here we go.⁠
One of the things I hear folks say is 'I don't swatch, I just cast on and knit a few inches to see if I like the fit/fabric.'⁠
And sometimes that might work! Maybe! Possibly! If you're lucky! And the universe loves you and wants you to be happy!⁠
But, if you're going to do that on a regular basis, I'm going to strongly encourage you to change your process to 'cast on, knit a few inches, BLOCK YOUR KNITTING, and see if you like the fit/fabric.'⁠
Because the fabric on your needles can be wildly different from the fabric after it's blocked. Look at those two mitts. The one on the right is blocked, the one on the left isn't.⁠
Clearly the stitch pattern shows up better in the blocked one. I know for me, if I thought the finished piece would look like the one on the left, I wouldn't like it and would want to do something different. But that's subjective. Let's say you don't care about the aesthetics and are only interested in the fit.⁠
The blocked mitt is more than two inches bigger around. TWO INCHES. On something as small as a mitt (where I'm aiming for 8.5 inches around), that's a massive difference. ⁠
If you knit the first few inches of this mitt and checked your gauge on unblocked fabric, you'd think the mitt was going to be way to small. But if you blocked it, you'd know it was just perfect.⁠
So, if you insist on diving in without swatching with the idea that you can just see if you like it after a few inches, I strongly encourage you to at least block your knitting first so you can asses it accurately. ⁠
You can block right on the needles (if your needles are waterproof) or move your stitches onto scrap yarn. ⁠It'll give you a much more accurate picture of your finished project.⁠
And again, you're the boss of your knitting. You can do/not do whatever you want. But this just seemed like a Very Clear Example of why you may want to include a blocking step if this is the approach you want to take. I promise it's not hard.
Mailing List
Want to hear when a new pattern comes out or something fun is going on? Sign up below!
Patreon
Want to support the content I create, get nifty bonus material for some of my favorite patterns, or get every new release delivered right to your inbox? Head over to patreon and sign up!
Search
Archives