"Power mad"
Ok, back to needles!
We talked about whether you need to use DPNs (no, use anything that lets you knit in the round) and how to think about gauge for tiny things (usually 'make a dense fabric' rather than 'hit a specific gauge').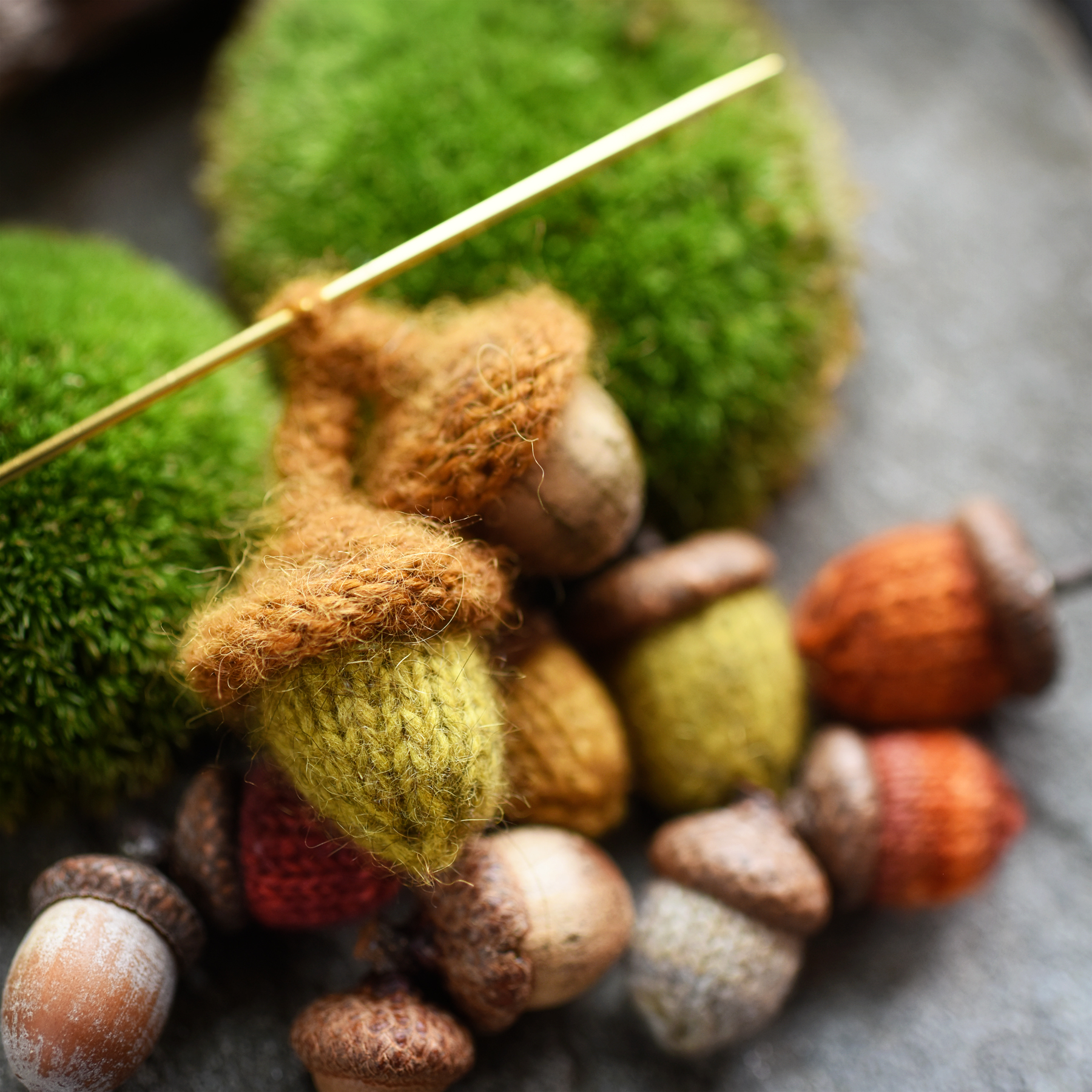 But there are times you need to think about gauge more precisely. For my patterns, that's mostly for things you can wear.
For wearables, getting a specific finished size is usually important. A hat won't fit if it's 2 inches bigger or smaller than you expect. So getting a particular gauge is important, and you will need to hit that gauge if you want the thing you make to come out the size you expect.
Nearly all of my wearable patterns include sizing information for several gauges, which gives you options. It means that if you like the fabric your yarn makes at 5 stitches per inch instead of 6, or you want to use dk weight yarn instead of worsted weight yarn for a hat, you can almost certainly do that! But having those options means I absolutely cannot tell you what needle size to use. You'll have to swatch (or be comfortable risking the final size being, um, a surprise).
If you truly have no idea where to start swatching, I'll say that I use 3.25 mm (US size 3) needles for a shocking number of wearable projects (most everything save socks, for which I use a 2-2.25mm, US size 0-1). I have very literally knit hats on both fingering weight yarn and bulky weight yarn on 3s. So they're what I reach for most.
But you may well need something different. I'd even go so far as to say you will PROBABLY need something different. I just have absolutely no way to tell you what that is.
And again, I fully get that some folks will be mad about this.
I have a folder where I keep the angry emails I get and a running list of the names folks have called me because I can't tell you a needle size. "Power mad sociopath hell bent on causing massive suffering" is my favorite.
But truly, the only way to know what needle you need to get a specific gauge is to swatch. You can totally decide you're ok with the risk and skip it! But there's really no way for me tell you with certainty what needle size you'll need.
Not even if you call me names.
Mailing List
Want to hear when a new pattern comes out or something fun is going on? Sign up below!
Patreon
Want to support the content I create, get nifty bonus material for some of my favorite patterns, or get every new release delivered right to your inbox? Head over to patreon and sign up!
Search
Archives